Urban Mobility
Mobility as a Service podcast series
Published on 7th Mar 2022
Welcome to the MaaS podcast homepage, keep an eye out for new content coming soon.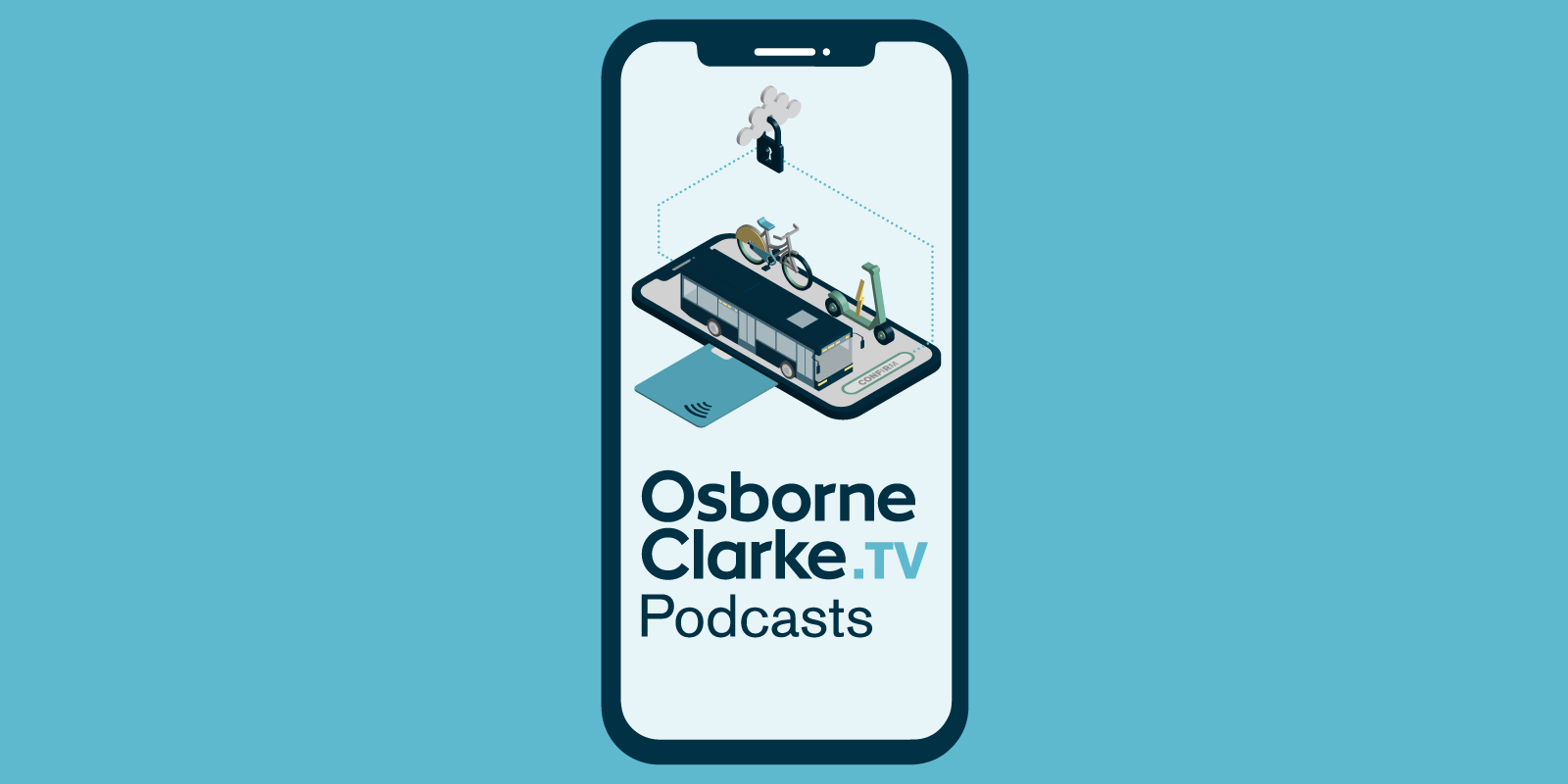 As the urban dynamic shifts, we are seeing an increase in Mobility as a Service ("MaaS") providers entering the new mobility market. MaaS offers users a tailored, simplified, convenient and sometimes 'greener' travel solution. By aggregating multiple public and private service providers and big data (including traffic management data), MaaS enables users to plan, book, and pay for multiple types of mobility services via one mobile app. They can travel from A to B, across different transport modes, using just one ticket. But how do those operating in the MaaS ecosystem – from transport aggregators and platform operators, to telecoms and payments providers – deal with the complex web of legal issues governing MaaS solutions?
Listen to our podcast series as we explore various legal issues, challenges and opportunities in MaaS through interviews with legal and industry experts. Our expertise comes from advising clients across the digital and mobility industries and through our work as a consortium partner to MyCorridor, an EU Commission Horizon 2020 research project. The project concluded in early 2021 and explored the technical, commercial and legal issues in cross-border MaaS over a three and a half year period, alongside 16 European consortium partners.
Find out more about urban mobility here.
Episode 1: What is MaaS and what are the legal implications?
Episode 2: What are the consumer law considerations in MaaS
Episode 3: Competition law and MaaS: Opening up mobility markets
Episode 4: Data in MaaS
Episode 5: Opportunities and challenges in Mobility as a Service
Episode 6: A spotlight on India
Episode 7: Intellectual Property in MaaS
Episode 8: Investment in MaaS