Urban Mobility
Mobility as a Service Podcast | Intellectual Property in MaaS
Published on 23rd Nov 2021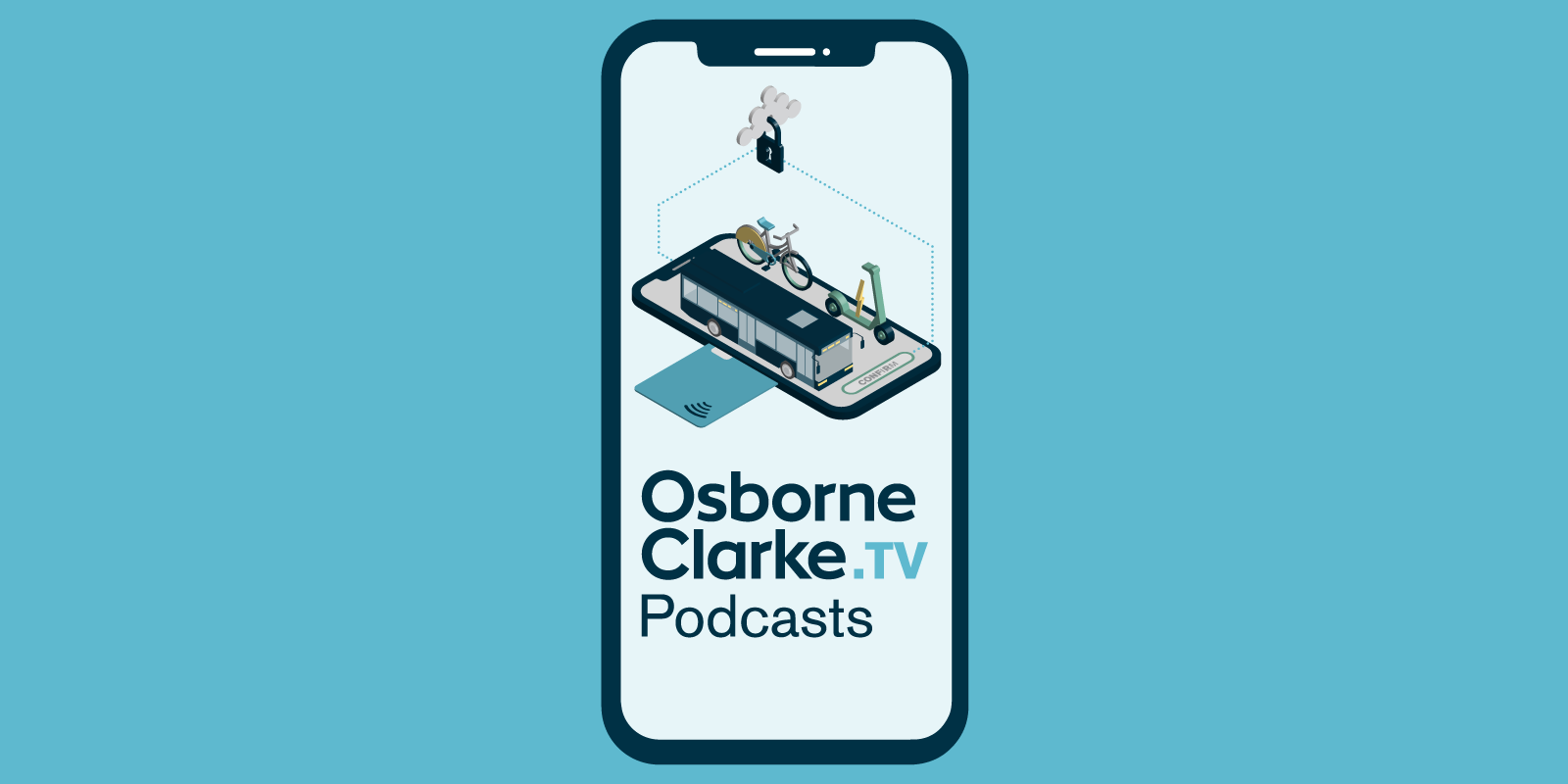 With its complex background arrangements, MaaS offers an increasingly broad range of IP opportunities. In episode seven of Osborne Clarke's Mobility as a Service (MaaS) podcast series, Marie-Claire Day speaks with intellectual property expert and OC Partner, Tamara Quinn, about intellectual property in MaaS.
Listen to the podcast and subscribe to the series.
Click here to listen to the rest of the series.