Urban Mobility
Mobility as a Service podcast | Data in MaaS
Published on 10th May 2021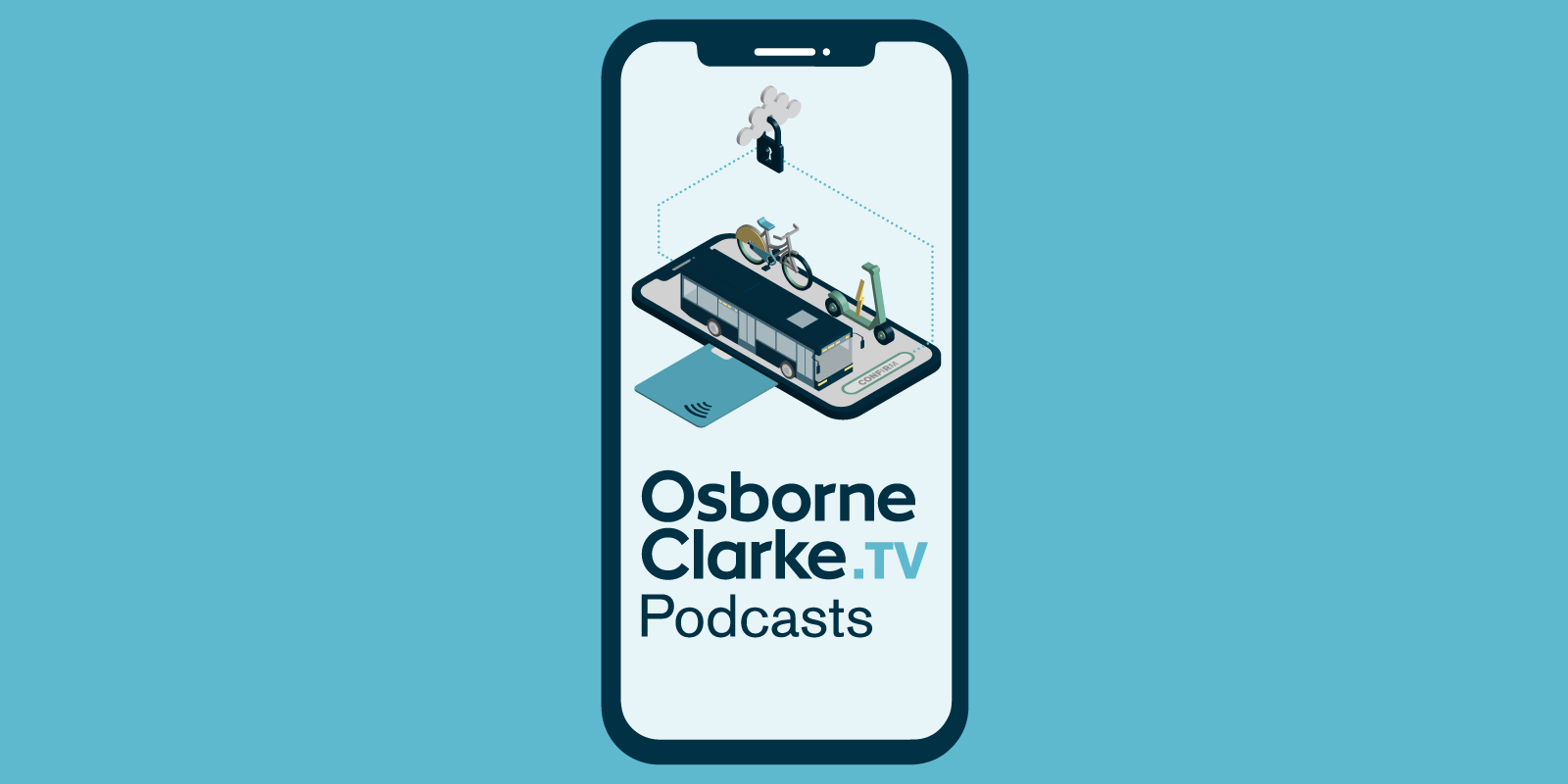 Data is fundamental to the way new mobility and Mobility as a Service ("MaaS") service providers operate, however concerns around data ownership, data access and data sharing can often create obstacles for these service providers. In this episode of Osborne Clarke's MaaS podcast series Marie-Claire Day speaks with data protection expert and OC Partner, Marc Storing, about data protection in MaaS.
Listen to the podcast and subscribe to the series:
Click here to listen to the rest of the series.