Future of work
Media comment: Jérôme Scapoli, Employment Law expert in France, features in programme with French business channel BFMTV
Published on 18th Mar 2022
Speaking with host Lorraine Goumot of the 60 minutes Business Show, he addresses the topic of working in the metaverse.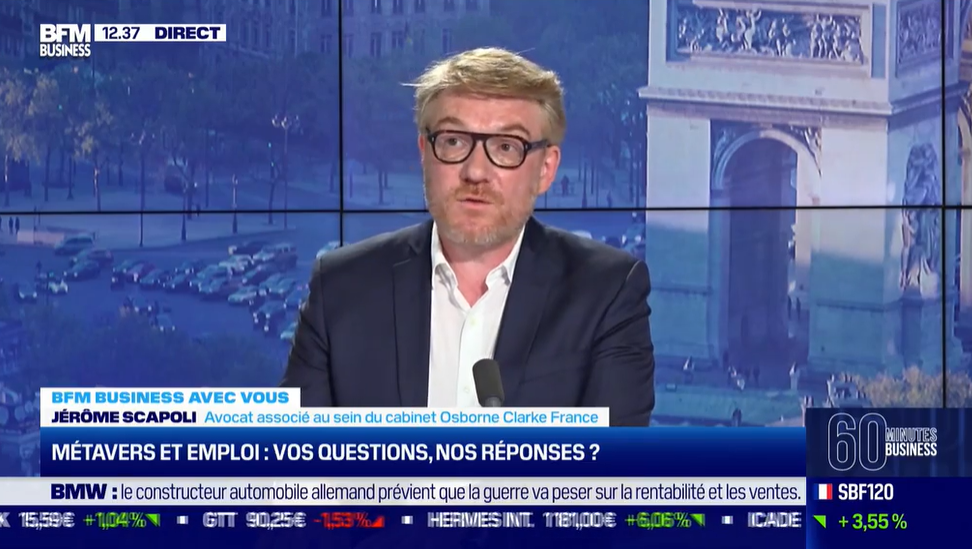 Jérôme answers questions about the Future of Work in the metaverse.  These cover the distinction between an avatar and a physical person in the place of work and whether they have different rights, employee health and safety risks which need to be monitored by HR, and how work in the metaverse differs from other remote work.
Launched in November 2005 BFMTV is a French national 24-hour news channel.
Access to the video here : Métavers et emploi - BFMTV -16/03 
For more information on the metaverse, you can read our metaverse report : https://www.osborneclarke.com/insights/metaverse-report