Future of work
What does hybrid working mean for your company's carbon footprint?
Published on 8th Nov 2022
There is not yet a consensus about the best way for businesses to measure and address carbon emissions from remote workers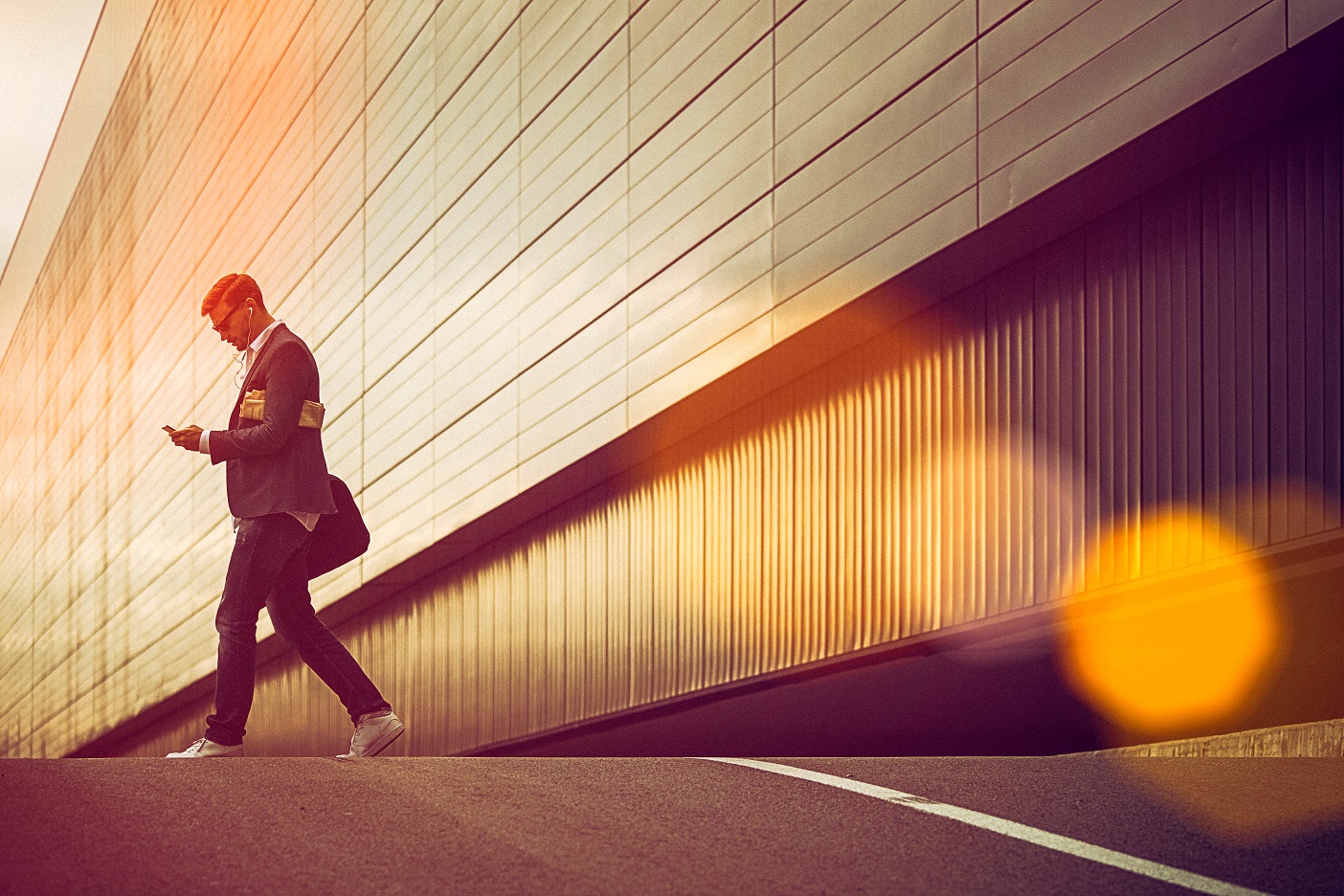 In February 2022, the Office of National Statistics (ONS) revealed that 84% of workers who began to work from home during the pandemic said they planned to follow a hybrid working pattern in future. Hybrid working is here to stay, but what does this mean for a company's ability to measure its carbon footprint?
To achieve the UK's goal of net zero carbon emissions by 2050, organisations need to be able to measure and manage their carbon footprint. How do they do that when a significant proportion of their workforce work from home?
Hybrid working is now the norm
According to the ONS statistics, one in four UK workers now follow a hybrid working pattern, dividing their time between home and the office. The proportion of employees who work exclusively from home has fallen to 14%. Almost half (46%) of workers continue to travel to their workplace daily. 
Hybrid working is more common among higher earners, with 32% of those earning between £30,000 and £40,000 working from home [at least a proportion of the week?], compared to 21% of those earning between £20,000 and £30,000. Almost two-thirds (61%) of those earning above £40,000 work entirely or partly from home. Workers aged 30 to 49 were the age demographic most likely to adopt hybrid working. 
Improved work-life balance was a key benefit reported by home workers, with almost 80% reporting this. More than 50% said there were fewer distractions at home and a similar number said they could complete work more quickly outside the office. Almost half of workers said they experienced improved wellbeing as a result of working from home.
Impact on carbon footprint
Many organisations are reducing capacity in their real estate, downsizing offices to reflect the smaller volume of workers attending the workplace each day. This can bring benefits from a carbon perspective: a smaller office means reduced usage of heating, water, lighting and materials. Choosing an office with strong environmental credentials is also often an important priority for companies looking to downsize. 
An estimated 98% of employee carbon footprint comes from commuting, although this will vary according to location and transportation method. Commuter trips also account for roughly 20% of all trips and distance travelled by car. However, it is not necessarily the case that workers staying at home means the company's total carbon footprint reduces. 
Remote working means employees are heating, lighting and running homes during the day which might otherwise be left empty. The level of energy used varies according to the type of property and energy efficiency of the home, but remote working can sometimes be less energy-efficient than centralised working, particularly during the winter when heating is required. With average UK fuel bills predicted to rise to £3,615 by January 2023, heating costs could be a decisive factor in encouraging workers back to the office.
Taking the broad view of employee energy usage
Calculating the carbon footprint of an organisation with many employees working from home is complex. Factors that should be considered include: 
Electricity:  Working from home means using electricity to power devices such as laptops, phones and monitors as well as lighting.
Heating: Being at home during the day means more heating, as well as potentially using fans and air conditioning units during warmer weather. 
Cooking: Whereas a workplace might have a canteen, energy-efficient water heaters for tea making and other energy-saving devices, when working from home employees might be using less energy-efficient devices. 
Transport: There may be savings on carbon emissions from employees who would usually drive to work, but some workers would have used active transport or public transport instead. 
Cloud services: This is an important factor to consider - hybrid working has driven greater use of remote working tools such as cloud services and video calling platforms. These still require energy usage, but these hidden forms of carbon emissions are often overlooked.
There are several other complicating factors in trying to calculate employee carbon emissions. Should heating be included where the home would have been heated anyway, for the benefit of other occupants? Should businesses factor in whether energy is taken from renewable sources? 
Many different carbon calculation platforms are available to help employees to calculate their carbon footprint. Businesses may consider conducting regular staff surveys to get a picture of the carbon emissions generated by their workforce when working from home. 
As this is a fairly new issue, there is not yet a consensus about the best way to measure and address carbon emissions from remote workers. Major companies have taken a mixed approach to the issue. A Reuters investigation into 20 large companies found that around half attempted to measure the carbon impact of remote working.
Importance of quantifying employee emissions 
In the future, we are likely to see a more integrated approach to ensuring our homes, workplaces and cities are as energy efficient as possible. Osborne Clarke recently described 12 decarbonising technologies such as unified communications that could be used to create jobs, reduce energy costs and improve quality of life in cities. 
In the medium to longer term, the carbon footprint of home working will need to be quantified and improvements to efficiency made. With many businesses having made net zero commitments, quantifying the carbon footprint of home working will be essential in order to measure performance against net zero goals. In the short term, organisations are still grappling with the implications of hybrid working for real estate, health and safety risk, data security, intellectual property and employment issues. 
Osborne Clarke comment
Hybrid working raises many complex and interconnected problems for businesses, in addition to assessing the environmental impact. Our Hybrid working: 'The Risk Factor' document illustrates some of the ways businesses can mitigate their risk.
Osborne Clarke can help businesses make the transition to becoming a low carbon organisation with a balanced approach to hybrid working. If you would like to learn more, please get in touch with your usual Osborne Clarke contact, or one of our experts below.