Energy and Utilities
The Energy Transition | Annual CfD auctions and £90m for green bonds
Published on 21st Feb 2022
This week, we look at Contracts for Difference auctions being held annually, the London Mayor's announcement of £90 million towards green bonds, Leeds City Council approving a £7.2 million district heating network expansion, and more.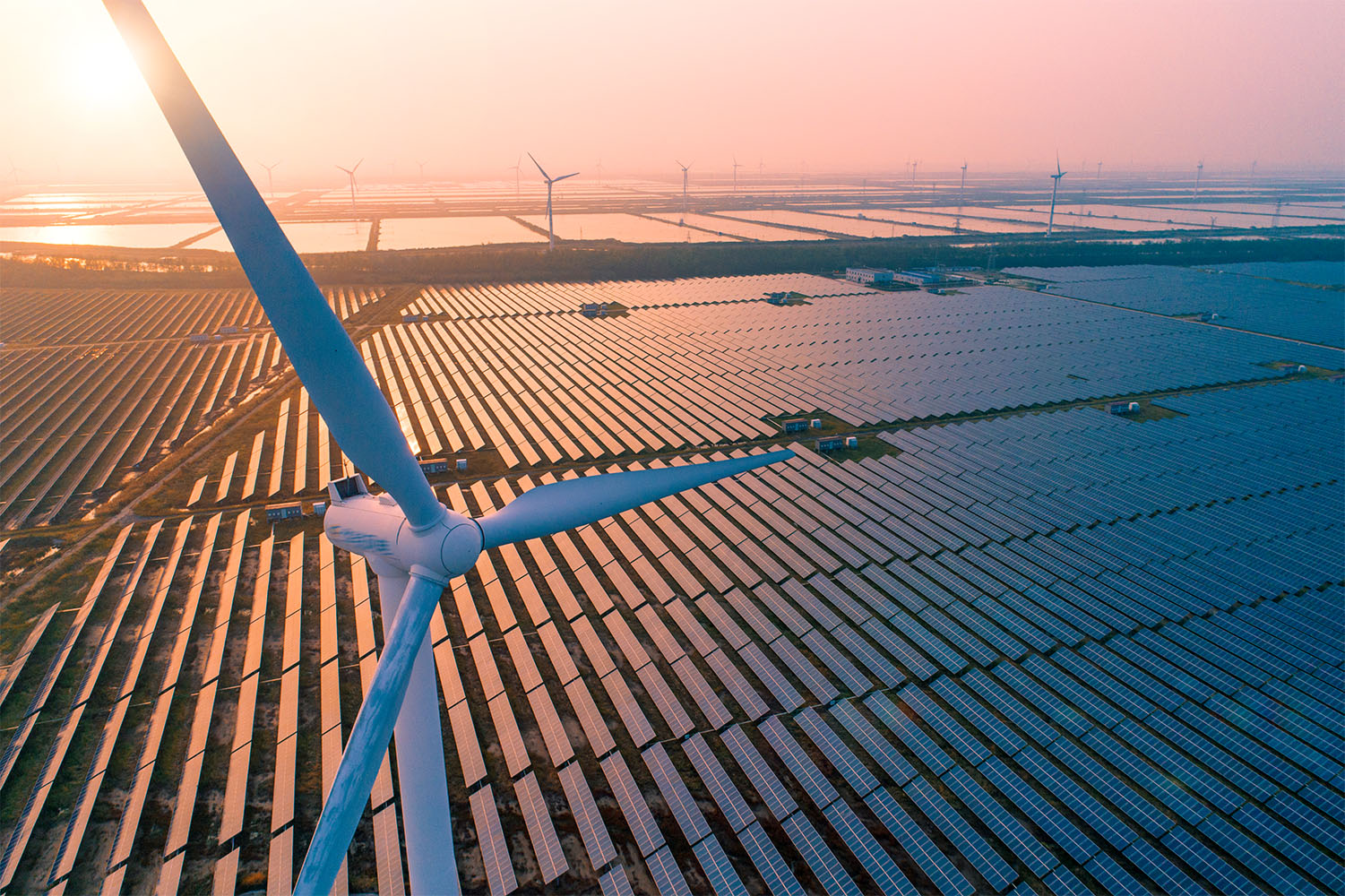 Contracts for Difference auctions to be held annually
In an effort to accelerate the adoption of renewable power in the UK, the government has announced that Contracts for Difference (CfD) auctions will be held every year rather than every two years. The change will be implemented from March 2023, when the next CfD round opens.
The CfD scheme is the government's primary mechanism for supporting low-carbon electricity generation. It incentivises investment in renewable energy by providing developers with greater certainty of revenue and reduced exposure to wholesale price fluctuations through 15-year contracts. So far, CfDs have supported around 16 GW of new low-carbon electricity capacity, and have proved successful in driving down the per unit price of offshore wind by approximately 65% since the first auctions were held.
Increased CfD round frequency should benefit developers and the supply chain, in addition to helping the UK reach its renewable energy and net zero targets. It is also hoped that the move will protect consumers from high energy prices by reducing the UK's vulnerability to volatile energy markets, which have recently resulted in a 54% rise to the energy price cap (reported on in an earlier edition of the Energy Transition).
The Secretary of State for Business, Energy and Industrial Strategy (BEIS), Kwasi Kwarteng, said, "We are hitting the accelerator on domestic electricity production to boost energy security, attract private investment and create jobs in our industrial heartlands. The more clean, cheap and secure power we generate at home, the less exposed we will be to expensive gas prices set by international markets."
London Mayor announces £90 million towards green bonds
The Mayor of London, Sadiq Khan, has announced plans to secure more than £500 million for investment in climate action by issuing green bonds. The Mayor has committed £90 million of Greater London Authority (GLA) funds, £4 million of which will be aimed towards the development of high-impact green investment opportunities for the public and private sector. The remaining £86 million will be used to aid a GLA Green Bond programme, which will finance direct decarbonisation investment by the GLA Group and its strategic partners as part of the Mayor's Green Financing Facility.
This investment will support projects providing clean energy, such as solar PV, heat pumps and district heating, as well as those making social housing and public buildings more energy efficient. The Mayor believes that this will accelerate London's net zero ambitions and help confront increasing energy bills and the climate emergency. The government previously reported that one in nine London households struggle to meet the cost of heating their homes. Therefore, it is hoped that the Mayor's focus on improving social housing will help tackle the inequalities heightened by the pandemic and the cost of living crisis.
The Mayor said, "I have been clear that climate action and our economic recovery must go hand in hand. This will require record investment and coordinated action from everyone - cities, businesses, national governments and communities - to truly turn the tide."
This news comes after a report commissioned by the Mayor was published last month setting out the possible routes to a net zero London by 2030. More details on that report are set out in a previous Energy Transition update.
Leeds approves £7.2 million district heating network expansion
Leeds City Council has approved plans to invest £7.2 million in extending the city's district heating network. Five new extensions will see the Leeds PIPES district heating network grow by a total of 2.5km into new areas of the city.
As an alternative to fossil fuel powered heating systems, the network uses heat and energy recovered from the incineration of non-recyclable waste at a local recycling and energy recovery facility to provide buildings in the city with hot water. The scheme already serves almost 2,000 homes, commercial buildings and public buildings, using heat recovered from the waste of approximately 10,700 households.
It is anticipated that new regulations will be introduced by 2025 giving councils the power to require that certain existing buildings and new developments connect to networks in pre-defined zones. Through its PIPES scheme, Leeds City Council is working with the government to trial the methodology used to establish these zones before a wider rollout.
Councillor Helen Hayden, Leeds City Council's Executive Member for Infrastructure and Climate, said, "Our city's waste-powered district heating network is a great example of an innovative scheme that supports our long-term net zero carbon ambitions whilst enabling residents and businesses to enjoy reliable and affordable heating now."
Consent granted for Norfolk Vanguard wind farm
The Secretary of State for BEIS, Kwasi Kwarteng, has awarded a Development Consent Order to Vattenfall's Norfolk Vanguard Offshore Wind Farm. While consent for the wind farm was originally given by the government in July 2020, this was quashed by a High Court judge on 18 February 2021 due to concerns surrounding the effect of the project on the landscape. However, consent has now been granted once again. The decision letter stated that, "The Secretary of State has balanced the substantial harm arising from landscape and visual issues against the substantial and pressing need for renewable electricity sources and considers that the latter should prevail."
The Vanguard Wind Farm will be located 47km from the Norfolk coast and will have an installed capacity of 1.8GW. Vattenfall suggest that this project will provide the equivalent electricity needs of 1.95 million UK homes per year, while saving three million tonnes of carbon dioxide emissions. The ambition is that the project will "help to cement and maintain East Anglia as a UK renewable energy powerhouse, and put the region at the heart of our national transition to a low carbon economy."
Now that consent has been provided, construction is expected to begin in 2023. This news follows consent being afforded to sister project Norfolk Boreas, as reported on a previous Energy Transition update.