Employment and pensions
Employment Law Coffee Break: Sickness absence, generative AI and our HR Pensions spotlight for September
Published on 28th Sep 2023
Welcome to our latest Coffee Break in which we look at the latest legal and practical developments impacting UK employers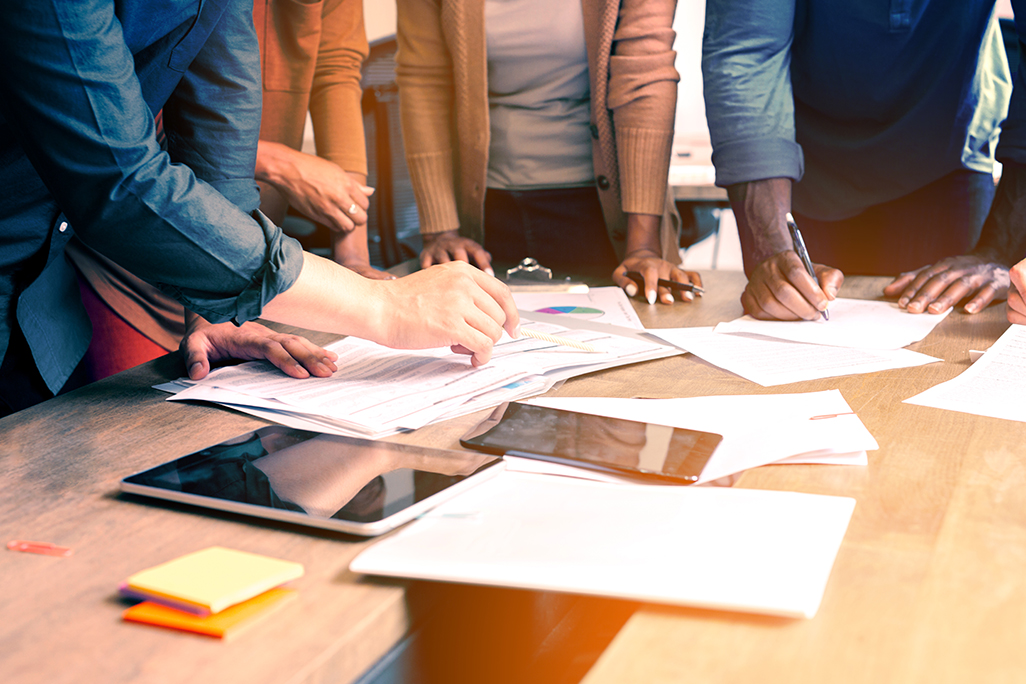 Sickness absence reported to be at 10 year high
Following on from recent figures from the Office for National Statistics which reported on rising ill-health and economic inactivity due to long-term sickness from 2019 to 2023 (see our earlier Coffee Break), the trend has been reflected in a recent Health and Wellbeing at Work report published by CIPD and SimplyHealth.
The latest report has attracted significant media attention with its headline finding that sickness absence is at a ten year high, reaching levels greater than those experienced during the initial outbreak of the Covid-19 pandemic, with sickness absence increasing to 7.8 days on average per employee per year (two days more than recorded in 2019).
The report finds that stress continues to be one of the main causes of sickness absence both short and long term, with 76% of respondents having stress-related absence in their organisation over the last year. Causes of this are reported to be heavy workloads, followed by management style, as well as personal factors such as health issues and relationships/family. Musculoskeletal conditions are also a prominent cause of sickness absence and may be attributed to more working from home, where the ergonomic set-up may not be adequate for the employee's working conditions.
Covid-19 also continues to have a significant impact on absence with over a third (37%) of respondents reporting it is among their top three causes of short-term absence; although this is considerable reduction compared with 2022. With recent reports of instances of Covid-19 again on the rise, and mass cancellations at Gatwick Airport after an outbreak among air traffic controllers, employers are likely to see ongoing Covid-related absences, particularly through the autumn and winter period.
An interesting finding of the report is that while most organisations have increased their focus on health and wellbeing and are investing in associated resources, many are not realising the benefits of these measures in practice.
The report suggests that employers will see a greater return on their investment by taking "a systemic and preventative approach". To assist employers in this respect, the report helpfully sets out a number of recommendations in different areas for employers to consider in addressing sickness absence in their workplace. Early prevention stands out as the key way to prevent health issues from escalating – CIPD comments in the report that "organisations need to understand the causes – including any underlying health or workplace issues – for sickness absence and develop effective strategies for optimising people's health and attendance. This means getting under the skin of headline sickness rates to gather data on wider trends such as presenteeism, leaveism and employee engagement".
---
Practical steps for employers
Employers should consider the recommendations in the report and what practical steps should be implemented within their workplace. It is also important to remember the legal duties that are owed to each employee. It may be that reasonable adjustments should be made to support particular individuals who have a physical or mental health condition that is a disability for the purposes of the Equality Act (although it is good practice to look at reasonable adjustments for all employees where they assist in enabling them to continue working or returning to the workplace).
Managing employees' mental health is a perennially difficult issue for employers but keeping a close eye on workloads, working closely with occupational health to proactively support employees experiencing poor mental health, and supportive management processes are some of the key steps for reducing employee stress.
Musculoskeletal problems can be more directly addressed through ergonomic assessments and ensuring health and safety of home workers' working conditions and requiring employees to undertake these reviews and confirm when they have done so.  
Employers should also ensure that line managers are checking in regularly with their team to pick up on warning sides of ill health as both physical and mental health problems may be more difficult to spot where there is a hybrid working model in place.
Line managers should be familiar with the resources available to assist employees and how to have supportive and sensitive discussions with their teams on any wellbeing challenges they are facing. Wellbeing strategies need commitment from senior management. Effective monitoring of the outcomes of such strategies is important to look at the impact they are having on sickness absence, employee performance and the success of employee's returning to work after long term sickness absence. This picture can then be used to inform where any additional training or resources should be focused.
It is possible that the reported figures do not reflect the true levels of sickness absence taken as many people homeworking may not report as sick if they are able to continue performing some or all of their role from home. Given the strikes that have impacted transport and schools, it is also possible that some absence due to sick leave may have been down to these alternative causes. The cost of living crisis, war in Ukraine and other external pressures will also have been affecting employee wellbeing in ways that it is difficult to measure. While it is hard to get a definitive picture, what is clear is that levels of sickness absence have risen and employers cannot afford not to prioritise wellbeing strategies.
With absence hitting the bottom line for employers, it is essential that businesses invest in supporting employee wellbeing strategies, appropriate training for managers and external and internal resources: both to reduce levels of sickness absence and to assist employees who are off back into the workplace.
Please do speak to your usual Osborne Clarke contact if you would like to discuss the issues facing your organisation further or to discuss training and other support for HR and managers.
---
Generative AI: managing current and future risks
We recently held a webinar providing an overview of the commercial, employment, regulatory and compliance risks associated with generative AI, and our top tips for how these risks can be mitigated and managed. If you missed the session, you can catch up now. We are working closely with employers on the impact of generative AI for them across their operations; please contact your usual Osborne Clarke contact or partner Olivia Sinfield on how we can assist you.
---
HR pensions spotlight: why employers should look out for a consultation on changes to automatic enrolment
At the moment, employers must automatically enrol any "jobholder" who is aged between 22 and state pension age, meets an earnings trigger (currently set at £10,000 a year) and has earnings within a qualifying earnings band (currently set at £6,240 to £50,270).  
On 18 September 2023, the Pensions (Extension of Automatic Enrolment) Act 2023 received Royal Assent. When brought into force, this Act will give the government the power to swap age 22 for a younger age and to reduce or remove the lower qualifying earnings threshold (currently £6,240). The aim of these changes will be to extend automatic enrolment to younger workers and ensure that "every eligible worker will benefit from an employer contribution from the first pound earned". They will also go some way towards implementing the key findings of the 2017 Department for Work and Pensions review of automatic enrolment. But what should employers expect?
Regulations will be needed to make these changes and the government originally said that it hoped to launch a consultation on draft regulations this autumn. The contents of that consultation will be key. Will the government suggest reducing the minimum age from 22 to 18 (in line with the 2017 review), or might it go further and suggest that employers must automatically enrol jobholders from age 16? 
When will the government suggest that the change to the minimum age and the reduction or removal of the lower qualifying earnings threshold take effect? Will it also take this opportunity to explore an increase in minimum contributions and, if so, what timescales will it suggest for this?
Employers should look out for this consultation. A general election is approaching, but the Act (and so changes to the minimum age and earnings threshold) enjoy strong cross-party support. As such, it seems certain that change will come.
If you would like to discuss this spotlight or automatic enrolment more generally, please contact your usual Osborne Clarke contact.