Employment and pensions
Employment Law Coffee Break: Covid-19 update, fire and re-hire, and our immigration spotlight for November
Published on 18th Nov 2021
Welcome to our latest Employment Law Coffee Break in which we look at the latest legal and practical developments impacting employers.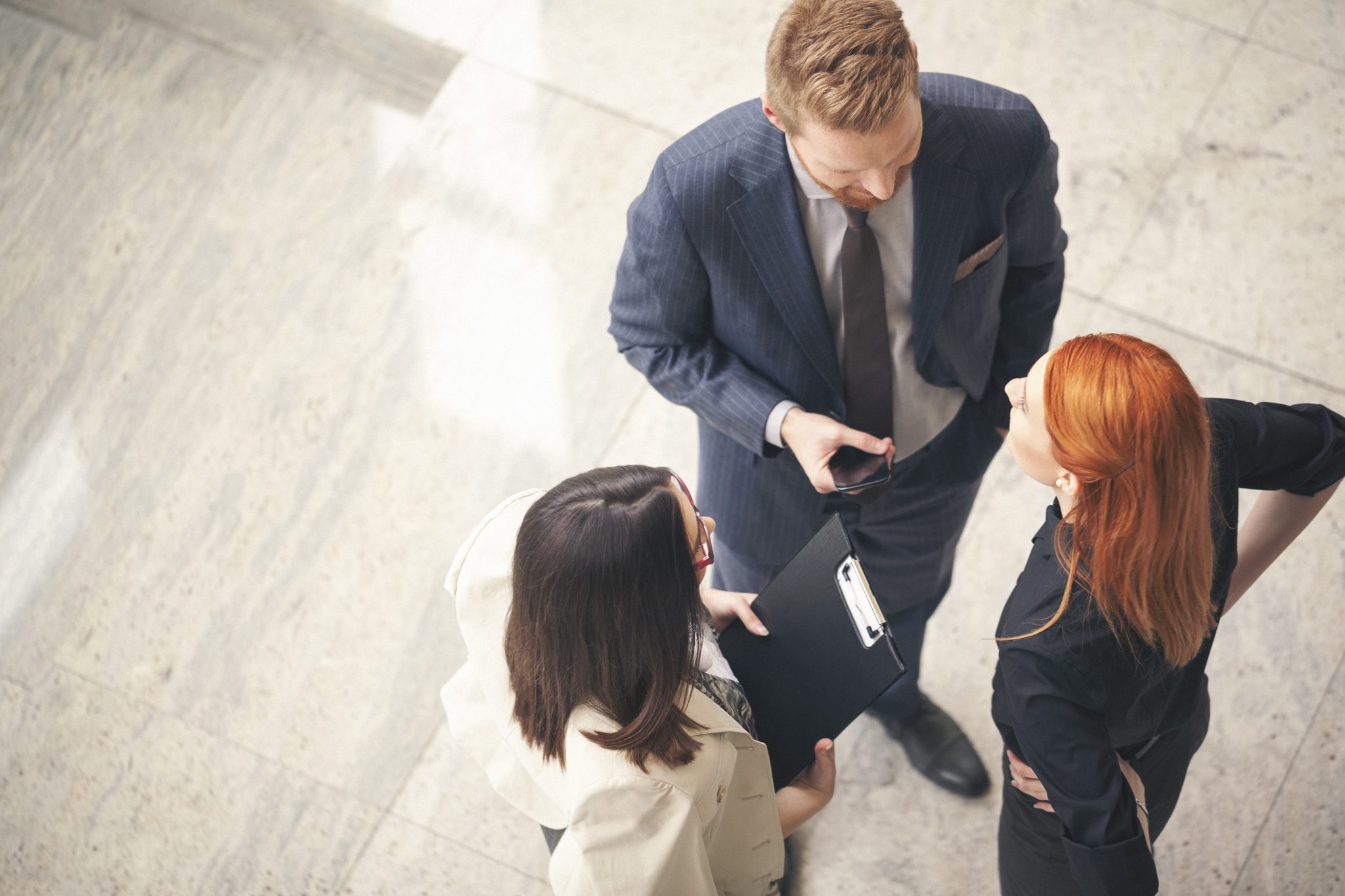 Covid-19 update
This week the prime minister warned that "a new wave of Covid has steadily swept through central Europe and is now affecting our nearest neighbours in Western Europe… [who] have been forced to respond with various degrees of new restrictions" and that "we cannot afford to be complacent". While there are still no current proposals to introduce measures under plan B of the autumn/winter plan in England (in contrast to Northern Ireland, Scotland and Wales where some restrictions are being introduced), the government continues to encourage vaccination and is now making booster vaccinations available to all those aged 40 and over, as well as those with underlying health conditions. Businesses should note though that in response to a question on whether we might see a lockdown this Christmas the prime minister commented that we "can't rule anything out". Employers should continue to prepare for the prospect of the government requiring employees to work from home "if they can" on short notice.
Employers seeking to reinvigorate their workplaces must continue to recognise that against this backdrop some individuals may continue to be nervous to return to the office, particularly in the run-up to Christmas during which period they may be visiting elderly or vulnerable relatives. It will be important to explore with them their reasons, provide reassurance by explaining the measures which have been put in place to protect staff and consider what adjustments might be appropriate to support the employee and address their specific concerns. For example, some employers are permitting employees to temporarily adjust their hours to enable them to travel on public transport at quieter times or encouraging employees to take holiday over Christmas where business needs permit.
We are seeing instances where some employees continue to resist returning to the office despite the measures and reassurances in place. Where an employer considers that an employee is in fact unreasonably refusing to attend work, it may be that disciplinary action will be appropriate. However, care will need to be taken to avoid the risk of unfair dismissal and discrimination claims (and, following a recent Employment Tribunal decision, including where they are associated with a person who is protected under the Equality Act 2010). In particular, individuals with less than two years' service (who are unable to bring an ordinary unfair dismissal claim) may seek to claim that they have been automatically unfairly dismissed for making a protected disclosure (for example, where they reasonably believe that there are health and safety concerns which need to be addressed, impacting on them and others) or that their refusal to attend the workplace is due to circumstances of danger which the employee reasonably believes to be serious and imminent. These claims will need to pass a number of legal hurdles and the time, cost and reputational consequences of dealing with them can be significant.
Employers should also take care to deal with any statutory flexible working requests appropriately - employees with 26 weeks service may look to exercise their statutory right to request a change to their working arrangements, including their place of work, although an employer can reject a request on a number of business grounds.
We are continuing to advise clients on these issues so please do contact your usual Osborne Clarke contact for support.
---
Driving change in employment in 2022 and beyond
Earlier this month we hosted our third annual international employment conference "Driving change in employment in 2022 and beyond". We have produced a summary of the main points covered at the event. For further information about our future of work offering, materials and podcasts, please click here.
If you have any questions about any of the topics covered, please do get in touch with your usual Osborne Clarke contact or employment partners, Julian Hemming or Anna Elliott.
Employment law update (UK)
We will be looking at some of these challenges from a UK perspective at our Employment Update session on Tuesday 23 November as part of our In-House Lawyers programme, including emerging discrimination risks, flexible working and employee conduct. We would be delighted if you were able to join us. To register, please click here.
On 7 December we would like to invite you join us at our webinar on "Green jobs and green HR". COP26 has made net zero a core principle for business and we will look at how the decarbonisation transition will affect employers, many of whom have made (or are planning to make) public net zero commitments.
---
Fire and re-hire: Acas publishes new guidance
Acas has now published guidance for employers following its report earlier this year on the use of "fire and rehire" practices by employers, used to force through changes to employment contracts which cannot otherwise be agreed. The government has confirmed that it does not currently intend to legislate in this area.
Highlighting that fire and rehire is "an extreme step that can seriously damage working relations and has significant legal risks for organisations", Acas urges employers to "thoroughly explore all other options first and make every effort to reach agreement with staff on any contract changes". Organisations considering changes should: fully consult with all affected staff and their representatives in a genuine and meaningful way; help maintain good workplace relations by allowing staff to understand the reasons behind the proposed changes; and provide them with an opportunity to give their views. Where reaching an agreement is proving difficult, the Acas advice includes tips on how to keep discussions constructive, explore alternative options to reach a compromise and stay focused on trying to reach consensus.
The guidance also highlights the risks of using fire and rehire practices, including that it may be harder for both sides to reach a negotiated solution if employees feel "threatened", expensive legal claims where staff feel they have been unfairly dismissed or discriminated against, reputational damage with the consequent impact on recruitment, immediate and long-lasting damage to trust with staff, and the loss of valued staff.
---
Living Wage increases
The media this week has highlighted the increase to the Living Wage an independently calculated wage "based on what people need to get by"; this now stands at £11.05 in London and £9.90 outside of London. This is separate to the statutory National Living Wage and National Minimum Wage rates which employers must comply with and which are set to increase in April 2022 as follows:
National Living Wage: £9.50 (up from £8.91)
Workers aged 21-22: £9.18 (up from £8.36)
Workers aged 18-20: £6.83 (up from £6.56)
Workers aged 16-17: £4.81 (up from £4.62)
Apprentice rate: £4.81 (up from £4.30).
---
Immigration spotlight for November: The Global Mobility visa
The UK government recently announced plans to establish a "Global Mobility visa" in spring 2022. The aim of this new visa is to help overseas business establish a presence in the UK or to transfer its staff to the UK to undertake corporate work that a resident worker would not be able to undertake. This new visa route will build upon, and aims to simplify, the existing intra-company visa route (which since the changes in January 2021 is now considered by many as redundant), and is part of a much bigger picture to improve business mobility. The new visa will seek to consolidate the traditional intra-company transfer visa route and the other business mobility visas, such as business visitors and sole representatives, into a single more streamlined route. The new visa will be aimed at senior or specialist workers, graduate trainees, UK expansion workers, secondment workers and service suppliers.
The new route will still require the migrant worker to be sponsored by a UK business who has a sponsor licence, the jobs must be of the appropriate skill and salary threshold, and the migrant worker must be an existing employee with a minimum length of employment overseas. The employment will be flexible and the migrant worker will be able to switch into a permanent role and there will be no English language requirement, thus opening up the opportunity for more employees who will be eligible.
The benefit of this new route means that the sponsors will have more flexibility as to the migrant workers that they sponsor, and will give them greater flexibility in terms of visa length. This route also sets out to remove the Sole Representative route meaning that sponsors can send more than one worker to the UK, which has often been a limiting factor to many, and it gives a more streamlined transition into the sponsorship system for other visa types. The UK government is yet to set out the finer details of this route, but it looks to be one that is aimed at the more senior and specialist workers and, if it is done correctly, could be a significant step forward.
---