COP27
COP26 | How innovation will decarbonise and transform cities and the built environment
Published on 26th Nov 2021
The Glasgow summit showed that there is global ambition to accelerate innovation in cities and industry and the next step will be to translate this into projects and policy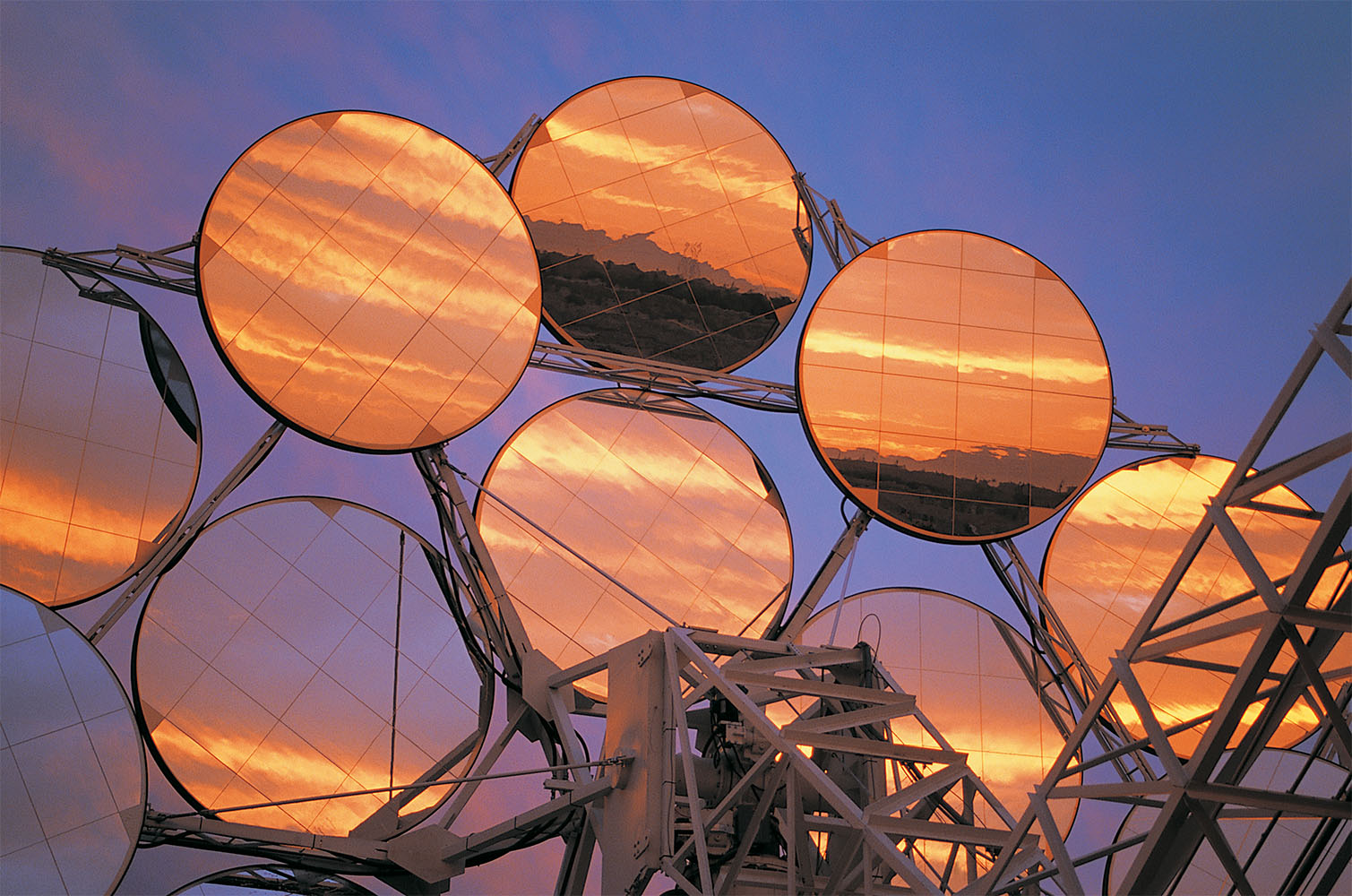 Innovation on a large scale and across a swathe of sectors will be required to accelerate the route to net zero –  and it emerged as  a common theme throughout the wide-ranging ambitions discussed at COP26. The Science, Innovation and Gender Day focused on three crucial aspects of and initiatives to meet this challenge, which included the acceleration of "cleantech"  investments, support for the development of new markets for low-carbon steel and concrete and to explore the use of artificial intelligence (AI) to mitigate climate change.  
'Mission Innovation'
As part of "Mission Innovation", a platform convened at COP21 in Paris in 2015,  23 nations set out plans to accelerate their cleantech investments. The coalition of countries, which included China, India, the UK and the US, revealed four new missions falling under the following categories: the decarbonisation of cities, the decarbonisation of heavy industry, the scaling up of renewable materials and fuel, and the development of carbon capture technologies.
The "urban transitions mission", in particular, is an example of how investment in innovation is critical to ensure that low-carbon solutions can quickly become cost-effective at scale. The mission recognises that cities account for nearly 75% of global energy consumption and aims to deliver at least 50 large-scale demonstration projects in cities around the world by 2030. These projects may include some of the 12 decarbonising technologies for cities highlighted in the recent Economist Impact report, commissioned by Osborne Clarke; such as high-efficiency heat pumps and district heating solutions. 
The Industrial Deep Decarbonisation Initiative
Governments at COP26 turned their much-awaited attention to harder-to-decarbonise industries with the launch of the Industrial Deep Decarbonisation Initiative (IDDI) to support the creation of new markets for low-carbon steel and concrete. Nations, which included UK, the United Arab Emirates, India, Germany and Canada, committed to disclosing the embodied carbon of major public-construction projects by 2025, and transitioning to net zero in major public-construction usage of steel and concrete by 2050. 
This is a welcome move that should send positive signals across the value chain of these industries and create opportunities for growth in low-carbon cement and concrete alternatives. According to the Economist Impact report, switching to low-carbon cement, for example, could reduce emissions, while still maintaining a similar or improved level of performance. If the IDDI is successful in establishing markets for such materials, this could help to overcome the challenges that emerging technologies currently face, such as a lack of supply chain awareness and of regulatory incentives.
AI and net zero
COP26's Science, Innovation and Gender Day also brought the launch of a new report on the role of AI in climate-change mitigation and how governments can support AI in their net-zero transition plans. The report emphasised the development of and access to data and digital infrastructure, such as simulation environments and targeted innovation funding and policy design, including within highly regulated sectors such as energy, transport and heavy industry.
The importance of the role of digitalisation in decarbonising technologies, as well as the regulatory issues involved, was echoed by James Watson and Claire Bouchenard in the Economist Impact report: "Many of these technologies are underpinned by connectivity, data flows and software systems. Tech procurement contracts can be a less obvious corollary of a net-zero strategy. Digital regulation is increasing in scope and volume, so legal and compliance risk from digitalisation may require attention, as will cybersecurity of the business or a digitalised supply chain."
There is a crucial role for AI to support decarbonisation. However, the use of AI, in terms of its carbon footprint, will be a delicate balancing act between the benefits it offers against the embodied carbon generated by its development and operation – sustainable AI will require clear impact assessments. 
Osborne Clarke comment
Innovation will be essential for building the base case to scale up technologies, but this won't be possible without a combination of private funding and government regulation to support implementation, especially of technologies with high upfront costs. COP26 has shown us that there is global ambition to accelerate innovation in cities and industry. The next step will be to see these ambitions translated into both projects and policy. Collaboration in these areas will be critical not only among governments but also between market participants to deliver climate commitments on time.
This article was produced with the assistance of Niamh Haughey, Trainee Solicitor.