Managing Covid-19
Broadcasters and Covid-19: Europe's broadcast regulators tackle disruption and uncertainty
Published on 17th Apr 2020
The Covid-19 crisis has had a huge impact on the broadcast industry, disrupting recent trends and shaping regulatory guidance and enforcement in the UK, Germany, Spain, France and Italy.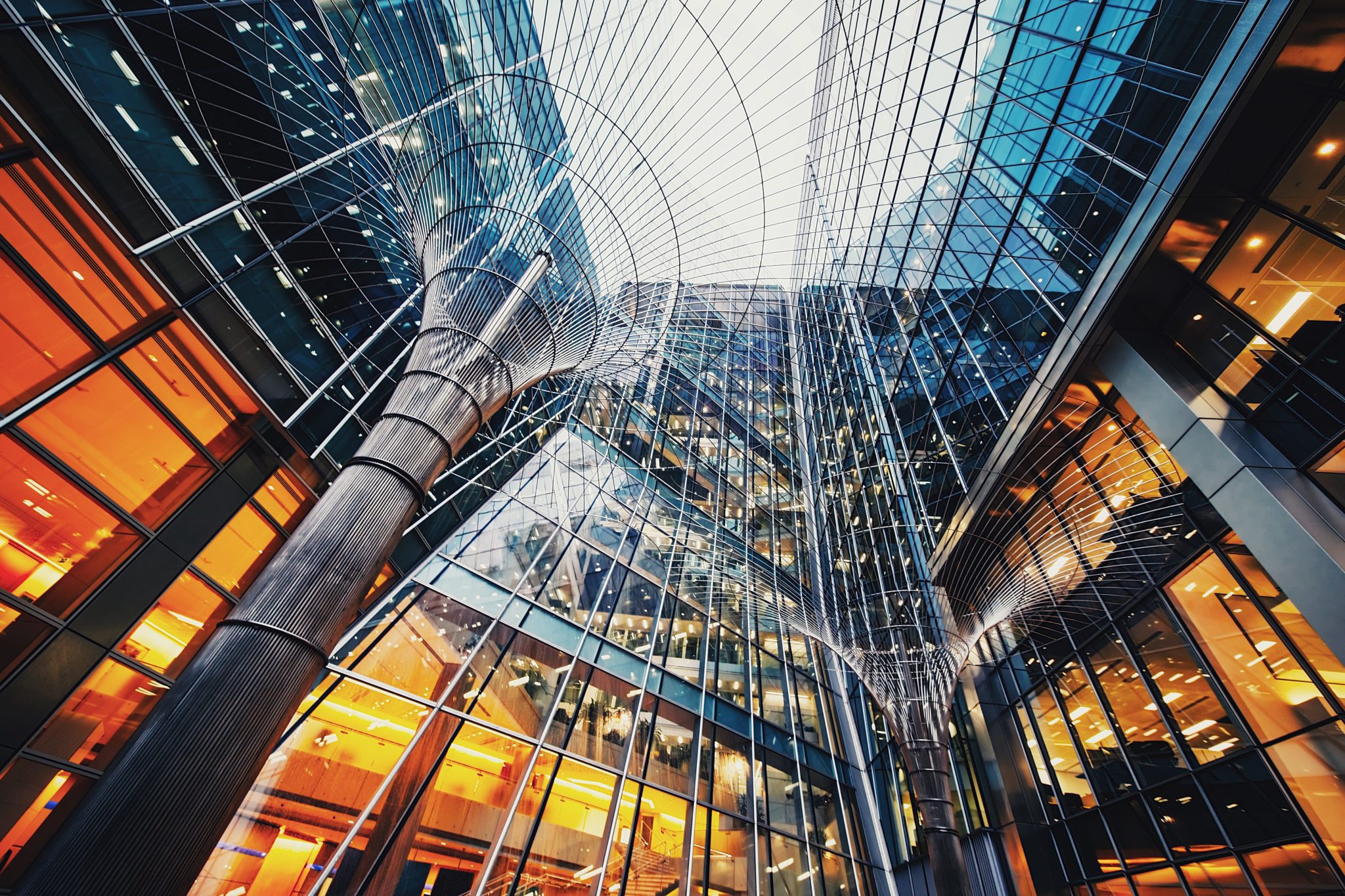 TV networks are steeling themselves for a significant drop in ad sales revenue for the rest of 2020 as brands pull campaigns and slash marketing budgets amid the Covid-19 pandemic and lockdown measures around the world. This decline will be partly mitigated by an increase in subscribers to affiliated over-the-top (OTT) services, but all platforms will be affected.
A number of high-profile productions have either stalled or been cancelled, and many production companies have had to furlough significant numbers of staff. This is not only a concern for the platforms that were due to release those titles, leaving gaps in schedules, but also for the armies of freelancers and contractors involved in their production and distribution. There was already a strain on available studio and production space before the crisis, which can only increase when the market returns to normal. (Find out more on some of the new emergency measures for self-employed people here.)
Games cancelled
Sports broadcasters have been some of the most directly impacted by coronavirus in the media industry, with fixtures cancelled and major events postponed. This leaves a huge hole in schedules, creates uncertainty over payments for sports rights, and means that many brands will be reconsidering sponsorship and ad campaigns. Some of these commercial organisations may be able to rely on force majeure clauses in their contracts to mitigate some of these risks, although this requires careful analysis and will largely depend on the wording of the clause and the governing law of the agreement (read more here).
OTT sports services are seeing consumers seeking to cancel or suspend subscriptions. As a result, businesses are implementing a variety of mechanisms to support their customers, with the dual aim of: (i) retaining their subscribers; and (ii) keeping cash in the business. Organisations should remember that they need to comply with local consumer laws when considering these changes (read more here).
Essential services
Governments across Europe are aware of the potential knock to the broadcast industry at a time when it is playing a hugely valuable role in keeping those in lockdown entertained, informed and educated.
The German media authorities have expressly recognised the importance of broadcasting for preserving media diversity during this period. For instance, there have been demands for broadcasters' employees to be included in the list of essential professional groups (see here, in German).
In France, in response to the shutdown of all cinemas on 14 March, Parliament adopted an emergency law relaxing the usual strict release windows. The law provides a specific regime allowing right holders to apply for new movies released before 14 March to be broadcast and accessible on-demand prior to the end of the statutory exhibition timeframe, although such releases are subject to restrictive conditions and potential review and clearance on a case-by-case basis by the CNC (the National Centre for Cinema and the Moving Image). In parallel, the CNC launched a consultation with film and TV professionals to assess the possibility of releasing films directly onto DVD/Blu-Ray or VoD where they could not be released into cinemas after 14 March (read more here).
Italy's broadcast regulator (AGCOM) has postponed (until 15 June 2020) the deadline for payment of the usual licence fee for companies with a turnover of less than €50 million.
The Spanish government has gone even further. An aid package of EUR 15 million was approved on 1 April 2020 for private TV channels providing state-wide digital terrestrial television (DTT) services. The Spanish Ministry of Economic Affairs and Digital Transformation also informed the European Commission, on 30 March, that due to the Covid-19 pandemic the date for the remaining steps in the release of the 700 MHz band from digital TV channels for the implementation of 5G (known as the "Second Digital Dividend") has been postponed. This preserves the functioning of DTT during the lockdown.
Cash is king for all in the current environment, and nearly all broadcasters, producers and post-producers will be managing their costs and revenues tightly, connecting or reconnecting with investors and other supporters, and/or seeking credit.
Live from isolation
Livestreaming is booming across social networks. As well as being an indispensable tool to alleviate loneliness and boredom while in isolation, livestreams on Facebook and Youtube are being mobilized by renowned organisations and celebrities such as the Berlin Philharmonic, Diplo, James Blake and Chris Martin of Coldplay fame. Artists are looking to provide their fans with musical relief, as well as providing an alternative to all of the live events that have been cancelled. Garage legend DJ EZ even streamed a 24 hour non-stop set from isolation on Boiler Room.
In Germany, the media regulatory authorities have recognised the cultural importance of enabling such services. Regular live streams are generally treated as regulated linear broadcast services (you can find a checklist here) and therefore require a licence from a competent regulator. In order to maintain social participation during the coronavirus crisis, however, the various media regulatory authorities have agreed on a simplified notification procedure for live streams of cultural, religious or educational content. This simplified procedure initially only applied until 19 April 2020 (read more here, in German).
Update: German media authorities have extended the simplified procedure's timeline until 31 August 2020 (read more here).
The increased pressure on networks has, however, led some streaming services (spearheaded by Netflix and now including YouTube, Facebook and Steam) to begin reducing bit rates across their streams in certain territories for a set amount of time. The aim is to prevent network congestion whilst offices and schools are closed. Netflix estimates that this will reduce its traffic on European networks by around 25 percent while also retaining a good quality service for users.
Disney decided to postpone the launch of its new Disney+ service in France (originally scheduled for 24 March 2020, through a partnership with Canal+) until 7 April 2020. This followed requests from the French government, telecoms operators and the French Electronic Communications, Postal and Print Media Distribution Regulatory Authority (ARCEP) aimed at trying to reduce network traffic during the lockdown.
Enforcement priorities: tackling misinformation
The UK's broadcast regulator (Ofcom) has published guidance (here) addressing the impact of Covid-19 on content compliance. Despite the disruption, Ofcom is clear that broadcasters need to continue to comply with the Broadcasting Code. This means ensuring contingency measures remain in place to enable compliance teams to continue working, even where offices have been closed.
However, Ofcom also makes clear that it's enforcement priorities are currently firmly focussed on addressing programmes containing harmful coronavirus advice and health claims, or misleading information relating to the virus. While the regulator is generally pragmatic, the guidance makes clear it is prepared to act quickly and proactively in the event of coronavirus-related compliance breaches, including applying regulatory sanctions.
The approach and focus is similar in a number of other European countries:
The Dutch regulator, the Commissariaat voor de Media, has clarified that the Dutch Media Act remains in full force during the current crisis, including rules on advertising and sponsorship
In Spain, the authorities have advised special vigilance in respect of broadcast advertising during this period. On 1 April 2020 several restrictions on TV ads for gambling were approved for the duration of the state of emergency. Moreover, there are new requirements to insert announcements, messages and communications that the public authorities consider necessary to manage the crisis.
The Italian media authority has set up a consultation group with broadcast operators focused on monitoring compliance with broadcast rules, particularly in relation to Covid-19. The main concern is guaranteeing that the public is provided with verified and truthful information about the pandemic and the measures people should adopt for preventing the spread. The regulator has also issued a resolution restating the duties falling on broadcasters specifically in relation to Covid-19 information, including using credible experts doctors to provide truthful and verified information.
In Germany, irrespective of whether a service needs a broadcast licence, media regulators are emphasising that youth protection rules, advertising laws and journalistic due care will still apply to content. It is to be expected that the media institutions will intervene in the event of infringements, in particular with regard to fake news concerning the coronavirus. We have seen that – irrespective of Covid-19 – some German media authorities have recommended stricter rules for social networks in a report for the European Commission.
European support measures
Despite the emphasis on compliance, particularly to guard against misinformation, Ofcom in the UK has recognised that licence holders may struggle to meet their usual programming and production commitments in this climate (such as European content quotas). Where broadcasters are unable to meet these requirements over the next three months because of Covid-19 disruption, Ofcom will consider the force majeure condition in broadcast licences to be engaged. Licensees will not be liable to regulatory enforcement action in these circumstances. This provides some welcome relief given the impact on European productions.
Regulators and industry bodies in other European countries are following suit and bringing in a range of measures to support the industry during this crisis. The European Audiovisual Observatory is now tracking these measures and more detail can be found here.
Next steps
If you are concerned about the impact of coronavirus on your business, your commercial agreements or your regulatory obligations, or would like some advice on how best to manage these risks, please contact one of our experts.