Osborne Clarke has made six UK promotions – five Partners and one Legal Director. Two of the promotions are from Osborne Clarke's Corporate team with a focus on Private Equity and demergers/reorganisations, whilst the rest of the promotees have a strong energy and utilities sector focus, with specialist expertise in project finance, property disputes and construction disputes.
This brings the number of promotions Osborne Clarke has made this year to eleven.  Dr Nanni Spitzer and Felix Hilgert were promoted to Partner and Ghazale Mandegarian-Fricke and Karl Krogoll were promoted to Counsels in Germany. In addition to Antonio Fugaldi who was promoted to Partner in Italy.
The new Partners will be:
Carl Roche: A property disputes expert focusing on renewable energy and complex property disputes. With a practice focused on the Energy & Utilities sector, Carl has developed niche areas of expertise that have helped grow relationships with clients.
Caroline Saul: A project finance expert, focusing on the energy and utilities and real estate and infrastructure sectors, and in particular on renewable and sustainable energy projects within those sectors. Having spent her career advising on project financings both in the UK and internationally, Caroline has played a key role in developing Osborne Clarke's project finance offering since joining the firm.
Daniel Cashmore: A construction disputes specialist who advises on domestic and international disputes with a particular focus on the real estate and infrastructure and energy and utilities sectors. Daniel has played an important part in doubling the income and headcount of Osborne Clarke's Construction Disputes team over the past three years.
Emily Van Schalkwyk: A property disputes lawyer with a particular focus on infrastructure and land rights disputes for both utilities and telecoms clients, together with residential developer clients. Emily's promotion will allow Osborne Clarke to enhance its offering in these areas. With Carl, it will bring the partner numbers in its property litigation practice to four.
Mike Freer: A private equity specialist focusing on management advisory work, providing independent legal and tax advice to the senior management teams of businesses undertaking private equity transactions. His promotion to Partner will add additional strength to Osborne Clarke's Private Equity offering.
The new legal director will be:
Tom Harvey: Tom is part of the Corporate team and advises clients on reorganisations and demergers. Tom has played a key role in developing Osborne Clarke's Business Advisory Group, focusing on technical advisory and corporate governance work.
Ray Berg, UK Managing Partner at Osborne Clarke, commented:
"Congratulations to our new Partners and Legal Director. Myself and the senior leadership team are extremely proud to be able to recognise and reward their outstanding performances.
"Their promotions are the culmination of many years of hard work and commitment, and I have no doubt each individual will continue to make a positive impact at Osborne Clarke and help support us through the challenging times we face.
"Even in the face of uncertainty, it's important that we continue to celebrate and invest in our people. Having the right talent and bench strength at senior level ensures we can continue to provide the best service to our clients."
Pictured our new Partners from left to right: Carl Roche, Caroline Saul, Daniel Cashmore, Emily Van Schalkwyk, Mike Freer and our new Legal Director Tom Harvey.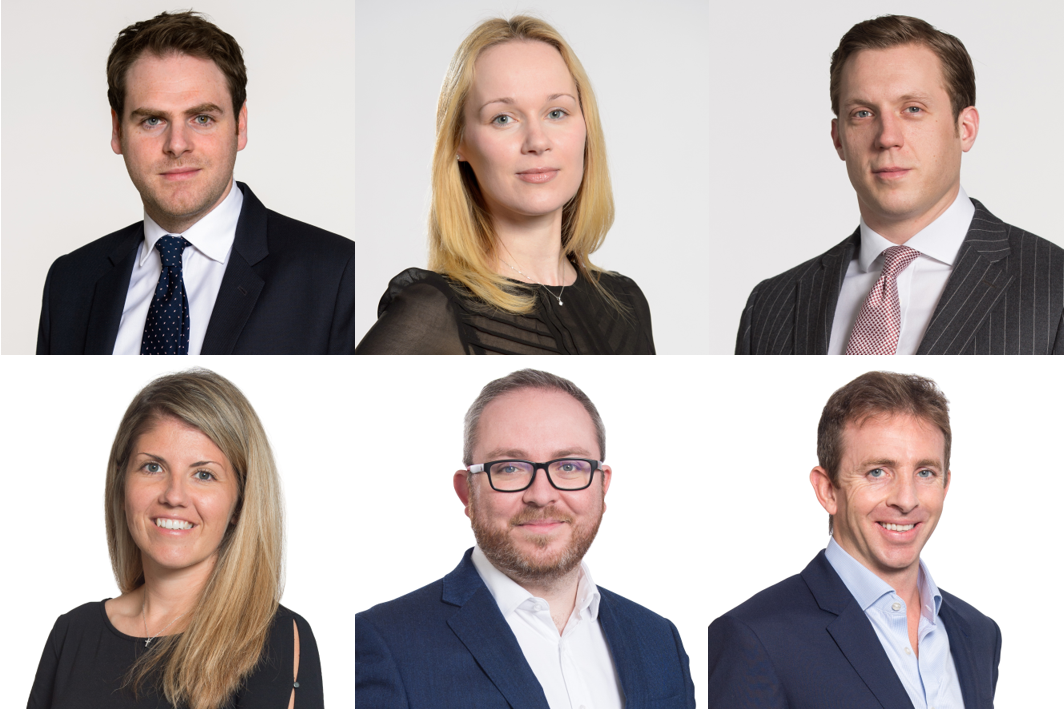 Corporate communications and press contacts
---
Connect with one of our experts