Speaking with host Lorraine Goumot of the 60 minutes Business Show, Jérôme Scapoli addresses the topic of "Decarbonisation and social dialogue: how are they linked?"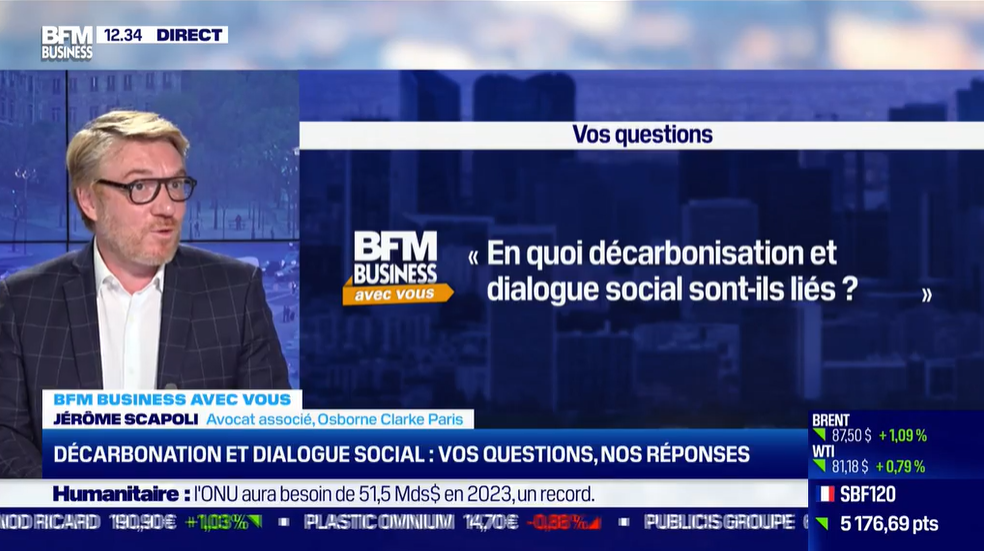 Jérôme answers questions about Decarbonisation and social dialogue. These cover the role of the CSE (social and economic committee) and its attributions linked to decarbonisation, the link between employment and energy transition and how companies are already taking steps toward decarbonisation (soft mobility, energy sobriety, remote work).
Launched in November 2005 BFMTV is a French national 24-hour news channel.
Watch the video of the interview (in French):  : En quoi décarbonation et dialogue social sont-ils liés ? - 01/12 (bfmtv.com)
 
Corporate communications and press contacts
---
Connect with one of our experts