Employment and pensions
Our weekly top five for employers: 11 March 2019
Published on 26th Mar 2019
Welcome to this week's top five for employers.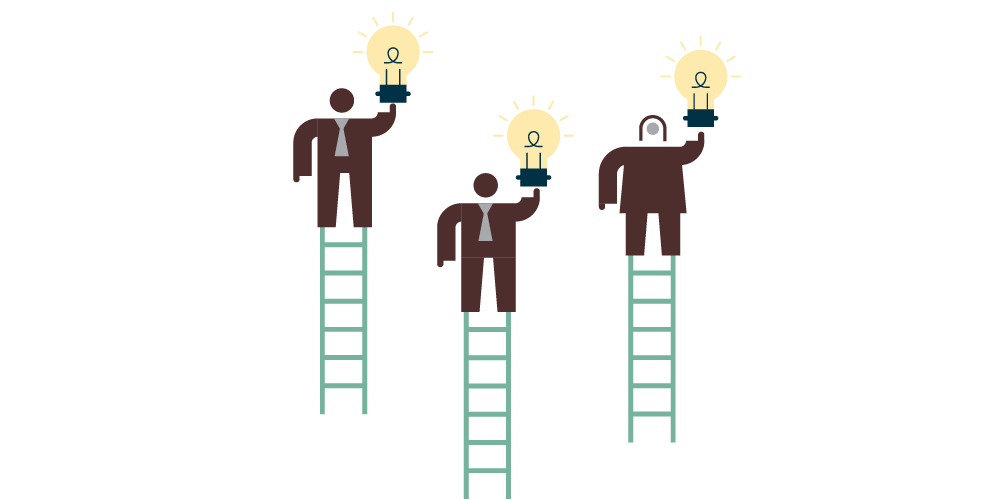 1. Private sector IR35 changes in 2020: Consultation paper published on proposed reforms - MSPs and end-users ultimately liable if the supply chain fails to pay tax?
HMRC have published a policy paper and consultation document about the proposed 2020 IR35 reforms. The proposals broadly follow those introduced already into the public sector but take account of the different needs of private sector employers and the lessons learned since those new rules came into force.
These reforms will affect both users and suppliers of personal service company contractors in private and public sector situations. Our latest insight from our specialist contingent workforce team is here. It is essential that end-users understand the proposed reforms and the potential implications for them.
Our specialist contingent workforce team are working with clients on preparing for these changes and will be happy to advise on the implications for your business and practical steps towards resolving them.
---
2. Consultation on non-disclosure agreements: What do you need to know and do?
The government has now published its anticipated consultation on proposals for how non-disclosure agreements and other confidentiality agreements be regulated in future to prevent their misuse. Whilst to date there has been a focus on non-disclosure agreements and confidentiality restrictions contained in settlement agreements, the consultation paper also focuses on their use in employment contracts.
So what is the government proposing?
The consultation identifies the following potential proposals for reform:
Legislating to prevent NDAs being used to try to prevent a worker from making any kind of disclosure to the police;
Requiring confidentiality clauses to make it clear that workers are not prevented from blowing the whistle, reporting matters to the police or disclosing information to a court and for that information also to be included in written statements of particulars where relevant;
Any NDA in a settlement agreement that does not comply with the clear wording requirements will be void in its entirety, while defective confidentiality provisions in employment contracts would be dealt with as a failure to provide a written statement of terms; and
That for a settlement agreement to be valid, a worker must have received independent legal advice on the nature and limitations of any NDA contained in it, and on the disclosures that a worker is still able to make.
The government's proposals do not go so far as proposing to mandate the use of approved wording for NDAs. It is also not suggesting that it should be an offence to propose confidentiality clauses that do not meet the new requirements. However, it is asking for views on whether there are any other bodies, in addition to the police, that should be excluded from the ambit of NDAs.
The consultation closes on 29 April 2019. In the meantime, in light of the current climate around #metoo and NDAs, employers should take the opportunity now to review their current non-disclosure provisions and confidentiality provisions in settlement agreements and employment contracts to ensure they are in line with the current guidelines (see our guidance note here).
---
3. Is suspension a repudiatory breach of contract?
The Court of Appeal has found that the suspension of an employee was not a repudiatory breach of contract.
Here, the employee was engaged as a teacher but within a few weeks of starting work, three incidents took place requiring the employee to use a degree a force to remove the children from the classroom. The head teacher put in place extra support for the employee. However, the school's executive head teacher suspended the employee pending a disciplinary investigation into her conduct. The employee resigned and brought proceedings arguing that her suspension was a repudiatory breach of contract.
Whilst the county court found that the employer had a reasonable and proper cause to suspend, given its overriding duty to protect children in its care, the High Court overturned the decision on appeal, finding that the suspension was a knee-jerk reaction, particularly given that the head teacher had not initially thought that the incidents warranted disciplinary action. The Court of Appeal disagreed – it was obvious here that there were serious allegations of misconduct that needed to be investigated. The court had to assess whether the employer's response to the possible misconduct was reasonable and proper to allow matters to be investigated. If it was, it could not be a repudiatory breach of contract.
The Court of Appeal confirmed that the test is not whether suspension was necessary but whether there is reasonable and proper cause to suspend.
Mayor and Burgesses of the London Borough of Lambeth v Agoreyo (CA)
---
4. Rest periods do not have to be continuous
This week has seen commentary surrounding a CA decision that 'rest periods' do not have to be continuous. Under the Working Time Regulations 1998, subject to any collective or workforce agreement, workers have a right to an uninterrupted rest period of at least 20 minutes. However, for workers in certain sectors, such as security and transport, there is an exception with workers entitled to 'an equivalent period of compensatory rest'. Here, the claimant who worked as a signaller on the railway, was able to take number of short rest breaks totalling more than 20 minutes during his shift. However, he was unable to take a single uninterrupted break of 20 minutes. He argued that his entitlement to 'an equivalent period of compensatory rest' meant that he was entitled to a break for an uninterrupted period of 20 minutes.
Overturning the EAT's decision, the CA held that this was not so. A compensatory rest break is not intended to import an identical obligation to that which applies in relation to 'ordinary' rest breaks. The intention is for the worker to have a rest break that has the same value as an 'ordinary' break in terms of its contribution to his or her well-being. Whether a rest break is 'equivalent' is a matter for the judgment of the Employment Tribunal on the basis of the evidence before it. Breaks that cumulatively amounted to at least 20 minutes satisfied the obligation to provide a compensatory rest break.
However, for workers whose activities do not fall within the exclusions permitted by the WTR, the employer must continue to provide an uninterrupted rest period of at least 2o minutes.
Netwok Rail Infrastructure Ltd v Crawford
---
. GDPR enforcement: how are EU regulators flexing their muscles?
GDPR compliance still remains a key issue for clients in all sectors and across all jurisdictions. With organisations needing to tackle similar issues across jurisdictions, in this insight we look at the GDPR enforcement regime and how EU regulators are tackling data breaches.
With data subject requests increasingly being made in the employment context, our specialist GDPR team in employment will be happy to advise you and talk to you about our strategies for dealing with requests. It also remains important that employment documentation, including contracts of employment, privacy notices and policies and procedures are GDPR compliant. Again, we are happy to advise you on this.