Employment and pensions
UK Public Service Pensions Update | January 2023
Published on 17th Jan 2023
Welcome to the latest edition of the UK Public Service Pensions Update. This month, we look at some recent developments in relation to the McCloud remedy, the Strikes (Minimum Services) Bill and a number of Pensions Ombudsman decisions.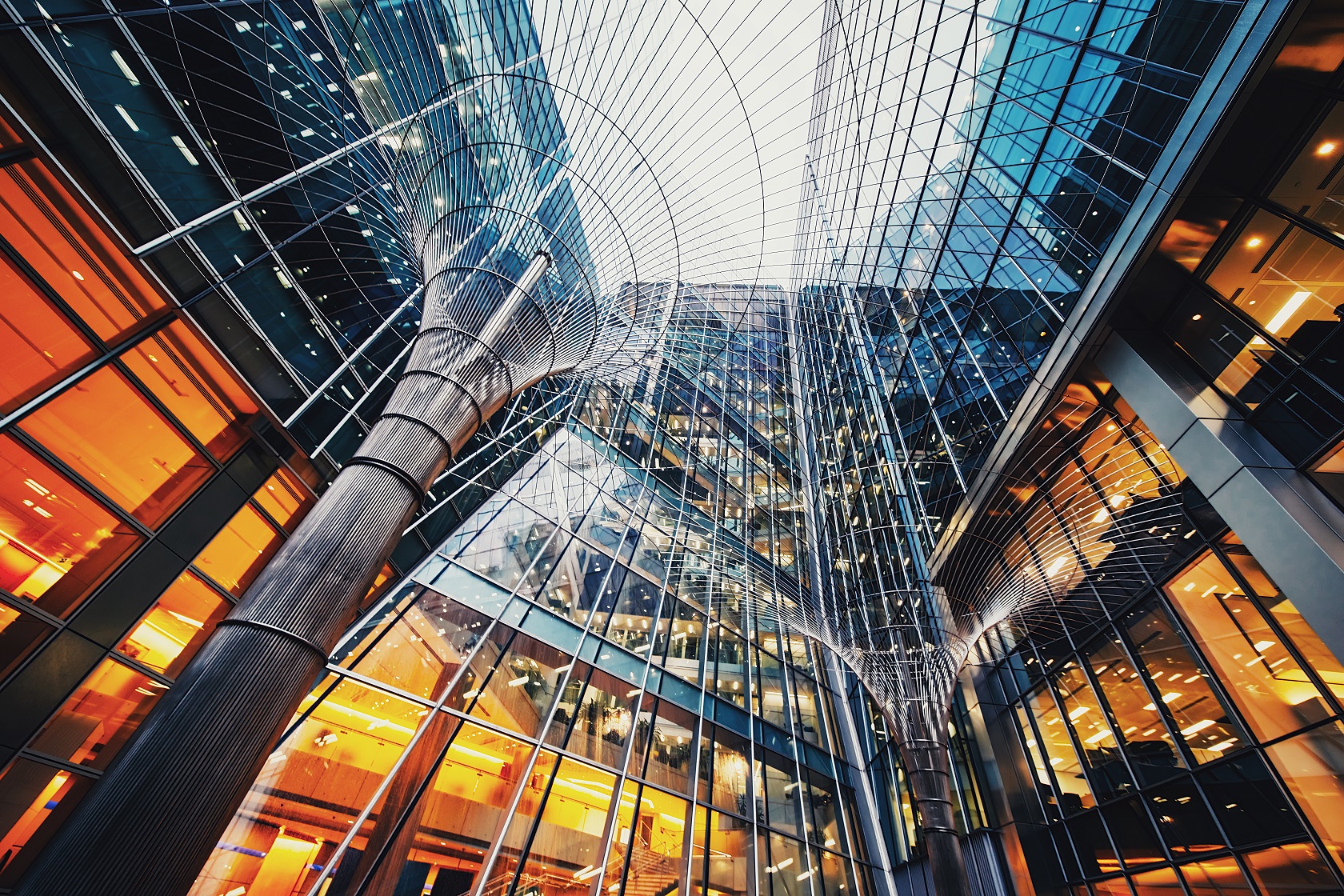 The McCloud remedy | Open consultation (judicial pensions)
The Ministry of Justice is consulting on draft regulations to deliver the McCloud remedy for judges. This is a formal options exercise offering judges a choice of pension scheme membership (legacy scheme or 2015 scheme) for the period 1 April 2015 to 31 March 2022. The draft regulations should be read with the HM Treasury direction (see the next entry).
The draft regulations build on the framework for delivering the options exercise set out in the Public Service Pensions and Judicial Offices Act 2022. They also contain two other amendments which "do not directly relate to the McCloud remedy". The consultation is open until 10 February 2023 and the consultation paper says that a government response "is intended to be issued in early 2023 alongside an updated draft of the regulations. Subject to parliamentary timetabling, we aim to lay the regulations in spring 2023 with a view to running the options exercise in 2023 if the regulations are approved by Parliament".
The McCloud remedy | HM Treasury direction
An HM Treasury direction has been made to accompany the McCloud remedy regulations to be made for the judicial schemes, the Local Government Pension Scheme (LGPS) and other public service pension schemes. The direction includes provisions on the payment of compensation to members and interest.
Draft McCloud remedy regulations for the judicial schemes are discussed in the entry above. The Local Government Association's January 2023 response to the government's consultation on the draft Public Service Pension Schemes (Rectification of Unlawful Discrimination) (Tax) Regulations says that it understands the "lateness in providing" those draft regulations and guidance "has caused a subsequent delay to [the Department of Levelling Up, Housing and Communities' (DLUHC)] drafting and consulting on its secondary McCloud legislation. This presents a significant risk to [Local Government Pension Scheme (LGPS)] administering authorities being able to implement the McCloud remedy on time, particularly as the LGPS is locally administered".
LGPS | McCloud and other timings
The LGPS Scheme Advisory Board (SAB) has published a summary note of its board meeting held on 5 December 2022. The summary includes the following: "Timings for DLUHC work on [the McCloud remedy ] had been pushed back; a response to the last McCloud consultation was not now expected before the new year. There was still an expectation that there will be a further consultation on issues not addressed by the initial consultation in the new year. It was expected that the new regulations would be in place before the summer recess. The department  will reconvene its working group on McCloud remedy implementation in the new year and will seek LGPC [Local Government Pensions Committee]/ SAB input". (There will also be guidance for administering authorities to use if they cannot get the accurate data they need to calculate a member's underpin.)
"On exit pay, SAB had responded to Treasury's consultation, but government had not yet indicated a timeline for its response or next steps in local government".
"The department had held meetings of its [good governance review]  working group; most recently on 29th November 2022. The department's plans included the streamlining of the annual report document, with funds reporting their performance against their various strategies (rather than just reproducing their strategy statements). There were also plans for more formal training requirements for pension committee members and a standard set of administrative KPIs to allow comparisons of relative performance between funds. The department's consultation on this is expected to happen in 2023. JH  reminded the group that the department's proposals were likely to include the need for funds to have a workforce strategy."
Survivor's pension | Appeal dismissed
The Court of Appeal has dismissed an appeal against a High Court decision that regulation C9 of the Police Pensions Regulations 1987 (which says that a survivor's pension will stop if the surviving spouse or civil partner marries, forms a civil partnership with or starts to live with a new partner) did not breach human rights.
The original claim was brought by three survivors, who argued that the regulation had become "unjustifiable and unlawful in human rights terms". The High Court judge ruled that there was no violation of the claimants' Convention rights under articles 12 (right to marry), 8 (right to respect for private and family life), or 14 (prohibition of discrimination), as read with A1P1 (protection of property) but granted them permission to appeal. Their appeal has been dismissed. 
New legislation | Strikes (Minimum Service Levels) Bill
The government has introduced a new bill  which would allow the secretary of state to make regulations setting out minimum service levels required during strikes in any services within six sectors, including health, fire and rescue, education and border security.
You can read more in this House of Commons Library briefing paper.
Transfers | Update to guidance
The Pensions Regulator has made a small change to its guidance on dealing with transfer requests. The guidance has been updated to say that schemes should provide a specific link to members who need to book a MoneyHelper appointment in order to make sure that they book a pensions safeguarding appointment and do not accidentally book a Pension Wise or general MoneyHelper appointment.
Investment | Update articles
Funded schemes might be interested in our Insights: FCA announces plan to develop a code of conduct for ESG data and ratings providers in UK; and Investment funds and asset management: the international road ahead for 2023.
DB schemes | Scheme funding consultation
Although it will not apply to them, pension funds might be interested to note that the Pensions Regulator has opened a consultation on a new code of practice for funding defined benefit pension schemes and on a new "fast track" and "bespoke" regulatory approach. This is a key development for private sector schemes. You can read more in our Insight. 
Pensions Ombudsman | Various
NHS Pension Scheme (CAS-37266-F1D9)
The Pensions Ombudsman (TPO) has considered a complaint by a member of the NHS Pension Scheme who said that he accepted an actuarially reduced early retirement pension (ARER) instead of renewing an application for ill health early retirement (IHER) because he would not have had an income while IHER was being reviewed and would probably have lost his home.  
The complaint was not upheld (we emphasise that there was no finding of delay or maladministration against the NHS Business Services Authority), but the case is a reminder of the financial impact that the time taken to process applications for payment of an IHER or other benefits - and consider any related complaints - can have on members.  As the cost of living continues to rise, members are more likely to complain about any delay and or decision that benefits should not be paid. With this in mind, pension funds might like to review their application and complaints procedures to ensure they are efficient and sound.
TPO has handed down two decisions relating to transfers out of public service pension schemes.
Local Government Pension Scheme - North Yorkshire Pension Fund (CAS-29927-D2K7)
A complaint by a former member of the LGPS that the value of her benefits was lost to a pension liberation vehicle was not upheld. TPO had sympathy with the member, but the council had fulfilled its due diligence obligations under the Pensions Regulator's 2013 guidance and the matter could not be viewed with the benefit of hindsight and in the light of legislation passed since the transfer was made. In particular, the council had warned the member of the potential risks.
Teachers' Pension Scheme (PO-26616)
In contrast, a complaint by a former member of the Teachers' Pension Scheme was upheld. The facts were complicated and a number of parties were involved in the transfer.
Teachers' Pensions (TP) understood the member had started the transfer process, with a regulated adviser, in May 2014. It sent a cash equivalent transfer value (CETV) to the adviser and to the member in June 2014 and its letter to the member set out the benefits of remaining in the TPS and recommended taking independent financial advice. It understood that the member had had from June 2014 to January 2015 to take advice on her transfer options. It had not had any direct contact with the member, but, in the absence of warning signs, it had carried out her transfer request in line with the statutory requirements.
The member said that in May and June 2014 she had only been interested in finding out how much was in her pension pots and that she stepped away from that initial process when there was mention of an asset and property fund that she didn't like the sound of. For her, the transfer process had started in December 2014, when she received an e-mail from Investaco (an unauthorised adviser that had previously advised her on mortgages and commercial insurance) about frozen pensions. She said that she did not receive TPS' June 2014 letter. She did receive a transfers analysis report from Gerard Associates Limited but neither Investaco nor Gerard had given her advice.
TPO decided that there was no statutory transfer right and that it had not been reasonable for TP to assume that it was dealing with one transfer request between June and January and that the member had been receiving regulated advice in relation to that request. The three month deadline for acceptance of the June 2014 CETV had expired by the time the member submitted her application to transfer. Even if this had been a statutory transfer, a statutory discharge would only have been available if the transferring scheme complied with the requirement in the Pension Schemes Act to "do what is needed to carry out what the member requires". This included carrying out due diligence and bringing any warnings or concerns to the attention of the member.
The tone of the regulator's 2014 action pack was for a scheme to engage with a member to understand the transfer and check whether any of the flags in the action pack were present. In this case, there was a red flag in the fact that the member lived in Cheshire and was self-employed – she did not work for the receiving scheme's employer, which was based in London - and there were other red flags which would have come to light if enquiries had been made.
On the facts, it was more likely than not that the member would not have proceeded with the transfer had she been given appropriate warnings. TPO ordered reinstatement in the Teachers' Pension Scheme (or provision of equivalent benefits if reinstatement was not possible), subject to a right to recover from the member any part of the transferred pension that was retrieved and any Financial Services Compensation Scheme money paid, together with a payment of £1,000 for distress and inconvenience.
As part of the decision TPO confirmed that a pro forma "insistent customer" letter signed by a member before the event is not strong evidence of an intention to transfer regardless.
Local Government Pension Scheme (CAS-69263-M4B9)
TPO has not upheld a complaint by a member of the LGPS, who was single and did not have children, that she should either be allowed to nominate an adult dependant (her sister) to receive a pension following her death, or have her own pension increased to give credit for the fact that no survivor's pension would be paid.
The ombudsman confirmed that the member's benefits had to be administered in accordance with the 2013 regulations, which did not permit this nomination or give the administrator any discretion. The member had a responsibility, on joining the scheme, to assess whether it was suitable for her personal circumstances. There was no discrimination because another member in the same position would be treated in the same way. TPO did not have any power to change the regulations and the member had already contacted the Department for Levelling Up, Housing and Communities and been told that no change would be made.
Teachers' Pension Scheme (CAS-52494-J1T1)
TPO has not upheld a complaint by the surviving spouse of a member of the Teachers' Pension Scheme who was asked to repay nearly £6,000 of pension paid to him between the date he remarried after his wife's death and the date he notified the scheme of this.
House of Commons Library briefing papers | New and updated
The House of Commons library has published or updated the following briefing papers, which might be of interest to public service pension schemes and employers:
This newsletter covers developments relating to public service pensions in England and Wales, with a focus on the Local Government Pension Scheme.