Employment and pensions
UK Public Service Pensions Update | December 2022
Published on 14th Dec 2022
Welcome to the latest edition of the UK Public Service Pensions Update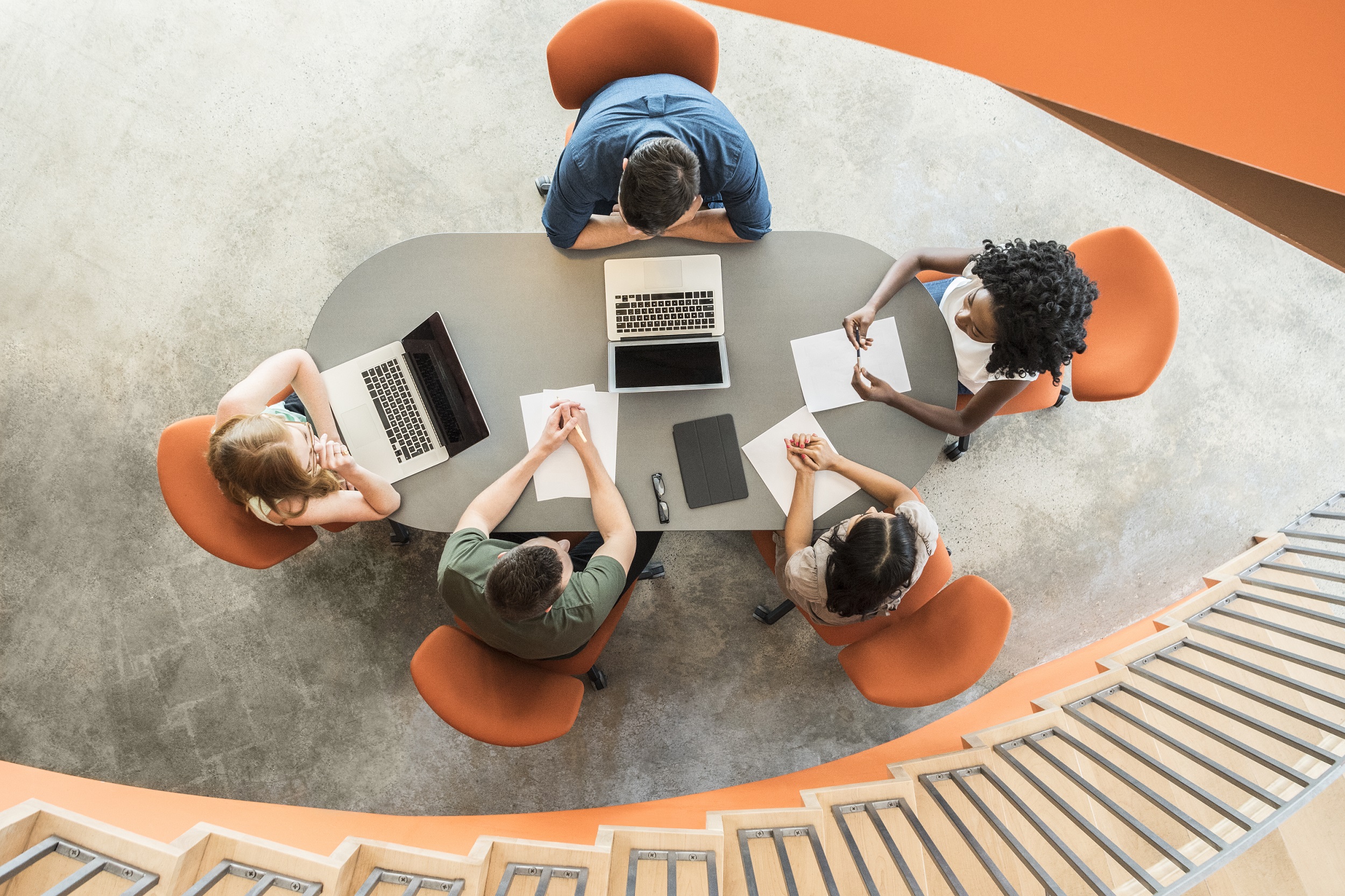 This month, we discuss developments ranging from HMRC's consultation on draft regulations and guidance supporting implementation of the McCloud remedy to the Edinburgh financial services reforms recently announced by the chancellor of the exchequer.
If you would like to discuss any of the changes in this newsletter, please contact one of the experts listed at the end of this update.
Open consultation | Pensions tax and the McCloud remedy
HMRC is consulting on draft regulations and guidance to modify "pensions tax legislation to make a number of technical changes to the tax treatment of those impacted by the" McCloud remedy with the aim of putting them, "as far as possible, in the tax position they would have been in had the discrimination not happened". HMRC has also published a newsletter on the consultation.
Among other things, the newsletter confirms that HMRC will publish guidance for members in due course. Until then, it will direct members to scheme administrators. There is a link to sign up to receive future newsletters.
The draft regulations and guidance are essential reading for all public service schemes. For those that would like to respond, the consultation is open until 6 January 2023. The Local Government Association's (LGA) response to the consultation should be published here.
Open consultation | NHS Pension Scheme
As expected, the Department of Health and Social Care has opened a consultation on changes to the NHS Pension Scheme to help retain experienced NHS clinicians and remove barriers to returning to work from retirement. This press release contains a summary of the proposals and confirms that the reforms "are expected to be implemented in late spring 2023". (The consultation will be open until 30 January 2023.)
Scheme Advisory Board  | Annual reports and reclassification
The Local Government Pension Scheme (LGPS) Scheme Advisory Board (SAB) has published news items relating to the publication by administering authorities of their 2021/22 annual reports by the (now exceeded) statutory deadline of on or before 1 December, and the reclassification of colleges and their subsidiaries in England into the central government sector. According to SAB, there is no automatic impact of the reclassification of colleges for LGPS administering authorities, but SAB will be discussing the wider implications of this change with the Department for Education.
Scheme Advisory Board  | Response to DLUHC climate risk reporting consultation
SAB has submitted its response to the Department for Levelling Up, Housing and Communities' (DLUHC) climate risk reporting consultation, which closed on 24 November 2022. The full response to the DLUHC consultation can be found here.
Financial services | The Edinburgh reforms
On 9 December 2022, the chancellor of the exchequer announced a set of reforms intended to "drive growth and competitiveness in the financial services sector".  Funded public service pension schemes in particular should take note of the proposals, which include:
"[I]n early 2023 [to] consult on new guidance to the … LGPS … in England and Wales on asset pooling. The government will also consult on requiring LGPS funds to ensure they are considering investment opportunities in illiquid assets such as venture and growth capital, as part of a diversified investment strategy". 
In early 2023, publish an updated Green Finance Strategy.
Consult "in Q1 2023 on bringing Environmental, Social, and Governance (ESG) ratings providers into the regulatory perimeter. HM Treasury will also join the industry-led ESG Data and Ratings Code of Conduct Working Group, recently convened by the FCA, as an observer. These services are increasingly a component of investment decisions, and the government wants to ensure improved transparency and good market conduct". 
Its plan for repealing and reforming financial services retained EU law using powers within the Financial Services and Markets Bill.
Committing to work with the Financial Conduct Authority (FCA) to examine the boundary between regulated financial advice and financial guidance.
On the same date, HMRC launched the VAT treatment of fund management consultation "which sets out proposals for legislative reform intended to codify existing policy to give legal clarity and certainty, not to make policy changes".
Pensions dashboards | Update
There have been a number of developments in relation to pensions dashboards in the last month. Schemes should ensure that preparation for their September 2024 staging is front and centre in 2023.
This month:
The Pensions Dashboards Regulations 2022 have come into force and confirm a staging date of 30 September 2024 for all public service pension schemes.
The Pensions Regulator has opened a consultation on a draft compliance and enforcement policy setting out "expectations for trustees and scheme managers to achieve compliance" and  "providing clarity on [its] approach to enforcement in the event of a breach of legislation". Schemes who wish to respond need to do so by 24 February 2023. The Pensions Regulator aims to publish the final policy in spring 2023.
The LGA has confirmed that it intends to publish an LGPS specific guide to connection early in 2023.
After releasing revised standards for connecting to the dashboards ecosystem, the Pensions Dashboards Programme has opened a consultation on the mandatory design standards for how pensions dashboards will present pensions information.
The Department for Work and Pensions has published final guidance on applying for deferral of a staging deadline. Applications can only be made in very limited circumstances and the guidance confirms that "the latest date for making an application would be 11 December 2023".
The FCA has launched a consultation on its proposed regulatory framework for firms which wish to offer a pensions dashboard. (These firms will need to apply to the FCA for authorisation.)
Regulations have been made to allow the Pensions Regulator to share certain information with the Money and Pensions Service in connection with pensions dashboards.
The Pensions Regulator's initial guidance for schemes is still in place and includes a "preparing to connect" checklist.
Pensions Ombudsman | Various
The Pensions Ombudsman (TPO) has partly upheld a complaint by a member of the NHS Pension Scheme who said that, if she had been provided with accurate pensions estimates, she would have continued to work part-time, rather than taking a decision to retire.
TPO decided that it was not reasonable for the member to rely on the pension figures in the total reward statements (TRS) for her pension benefits because she could have identified that they were based on an incorrect salary figure: the "incorrect pay figure was displayed on the first page of the TRS. The TRS also included a recommendation to check that the figure used was consistent with actual pay". However, the provision of incorrect information and the failure to inform the member, at the earliest opportunity, that her pension would be much lower than previously estimated, amounted to maladministration. TPO directed that the member should receive a total of £500 for distress and inconvenience.
TPO has not upheld a complaint by a member of the Teachers' Pension Scheme who was given incorrect information about the effect of a service break.
The member had passed his normal retirement age of 60. Before accepting a new job, he called Teachers' Pensions to check that a service break of one month between jobs would not affect his final salary benefits. He was told that it would not, but in fact a service break of more than one day meant that – among other things - his final salary benefits became payable and he became a CARE member for future service. TPO decided that:
Although it was reasonable for the member to accept the information he was given as correct, it was not reasonable for him to rely on it to the extent that he did in accepting a new job and relocating to Liverpool. The member should have followed the matter up, or "at least have asked for written confirmation about what constituted as a service break".
It seemed likely the member would have decided to change jobs and relocate to Liverpool even if he had been provided with the correct information. He might, though, have tried to avoid a service break of more than one day.
In any event, it did not look as though the member had suffered a financial loss. For example, it did not look as though he would see any negative impact on his overall pension benefits.
There was no award for distress and inconvenience.  
House of Commons Library briefing papers | New and updated
The House of Commons library has published or updated the following briefing papers, which might be of interest to public service pension schemes and employers.
This newsletter covers developments relating to public service pensions in England and Wales, with a focus on the Local Government Pension Scheme.