Employment and pensions
UK Pensions Regulator steps up focus on ESG and climate-change reporting rules
Published on 15th Mar 2023
The sooner trustees engage with these issues and obligations, the better for maximising 'green Investment' opportunities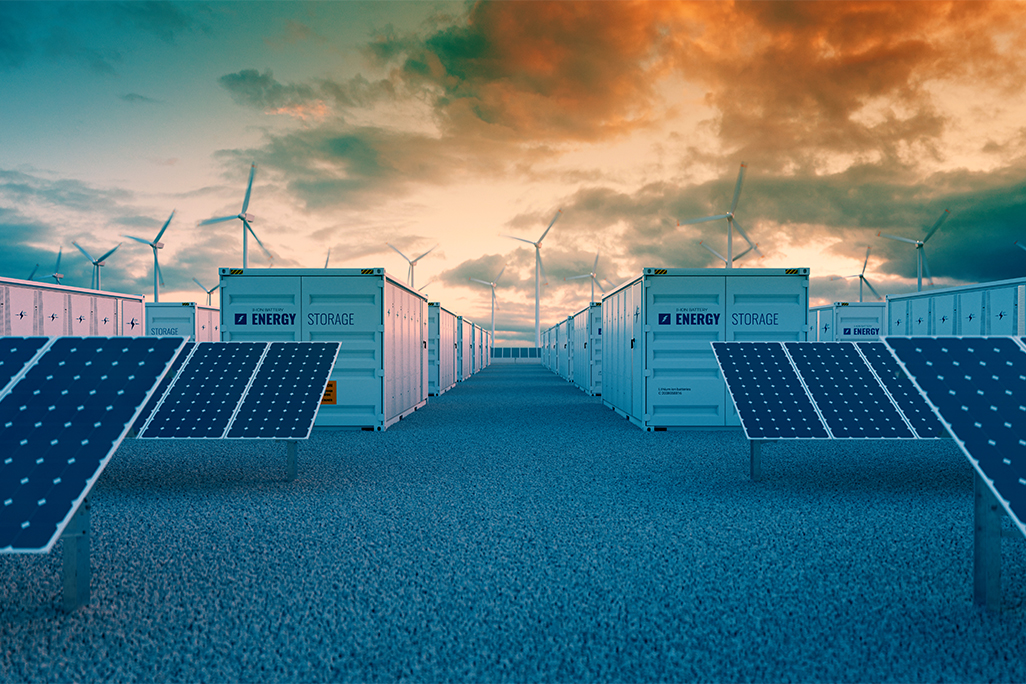 The Pensions Regulator (TPR) recently announced that it will be running a campaign in the spring of 2023 to ensure pension trustees are complying with their duties in relation to  environmental, social and governance (ESG) and climate-change factors. 
Scheme return notices issued to schemes now ask for information about a scheme's statement of investment principles and implementation statement. TPR has made it clear that it will use this information to check that schemes are complying with their duties to publish information about ESG and climate-change factors.
TPR, in its additional information and resources to help those who will be receiving a two-part defined contribution (DC) scheme return, explained: "This year, we will check whether schemes carry out their duties to publish their statement of investment principles (SIPs) and implementation statements. Make sure you respond to the relevant questions in the scheme return in respect of ESG and climate change."
At this stage, it is not clear exactly when in the spring TPR will be formally launching this initiative. As soon as there is any further news on its timing, as well as any other important details, we will let our clients know.
What are the ESG and climate-change reporting requirements?
Trustees of most occupational pension schemes with more than 100 members must publish a SIP.  Since 2019, the SIP has been required to include the trustees' policy relating to financially material considerations including, specifically, ESG considerations which the trustees consider financially material.  
Examples of environmental considerations might be carbon emissions and water management. Social considerations might include matters such as employee or local community relations. Governance considerations might include board diversity and remuneration.
The SIP must also set out the extent to which the views of scheme members and beneficiaries, including their ethical views, their views on social and environmental impact and their present and future quality of life (referred to as "non-financial matters"), are taken into account when considering investments.
As well as the SIP, trustees must also publish an implementation statement (IS), showing how the principles in the SIP have been implemented .
The Pension Schemes Act 2021 took the trustee reporting obligations relating to climate change a step further, with powers for regulations to require the trustees and managers of occupational pension schemes to consider climate-change goals, including the Paris Agreement temperature goal, for the purpose of ensuring the effective governance of their schemes with respect to the effects of climate change.  
The requirements are set out in the Occupational Pension Schemes (Climate Change Governance and Reporting) Regulations 2021 and apply to schemes with relevant assets of £1 billion or more, authorised master trust schemes and authorised collective money purchase schemes  
For trustees who fail to comply with their duties, TPR can impose a penalty up to £50,000 where the trustee is a corporate body.
The SIP and ESG considerations
TPR's guide on defined contribution (DC) investment governance provides some helpful information about what it expects to see in the SIP and IS. Key points are:
Financially material risks relating to investments must be considered over an "appropriate time horizon" of the investments. This means the length of time the trustees consider is needed for the funding of future benefits by the investments of the scheme.
Consideration of ESG factors allows trustees to evaluate the short- and long-term financial risks and opportunities of scheme investments by looking at the current practices of the firms in which they invest.
Trustees should consider the demographics of their scheme and the nature of potential ESG issues that may affect the risk adjusted return that members may receive.
The options available may be constrained (for example where a pooled fund is chosen). Care is then required to understand the ESG approach of the available funds, including in the selection criteria for new funds, and to monitor how managers take account of ESG factors in practice.
The SIP and climate change
Trustees of schemes that are not subject to the reporting obligations in the climate regulations must still consider the implications of the risk of climate change on investment decisions in the context of their scheme when developing their SIP. In its guide on DC investment governance, TPR says it expects trustee boards to take account of risks affecting the long-term financial sustainability of the investments when setting investment strategies.
This might involve discussing with advisers and asset managers the extent to which climate-change risk is built into investment recommendations and what, if any, measures are taken to reflect this within portfolios. TPR suggests trustees should consider how engagement could be used to mitigate these risks as well as considering the recommendations of the Taskforce on Climate–Related Financial Disclosures (TCFD), which provide a global framework for identifying, assessing and managing climate-related risks. Trustees should also consider whether there is a need to take action in light of these TFCD recommendations to ensure that their policies are being applied.
Non-financial factors
The SIP must also include the extent to which non-financial matters are taken into account when considering investments. Examples are offering funds that select investments according to particular religious principles or are based on environmental or social impact.  
TPR say they don't expect trustees to consult with members on every aspect of their investment preferences, but trustees may wish to consider representations that members make to them about their preferences. Other methods of gaining members' views include, for example, setting up a member panel or running focus groups or forums.
If a proposal is not controversial, there is good evidence of agreement from some people and trustees consider that it will not present an additional risk of significant financial detriment to members, a proposal can be adopted as part of the scheme's investment principles (and the policy set out in the SIP). Having a carefully considered policy in place on whether and, if so, how non-financial factors into account is likely to be the best way to avoid uncertainty or disputes at a later stage.
How we can help
We can help trustees with:
Reviewing SIP and underlying policies to ensure compliance with the statutory requirements.
Reviewing agreements with existing investment managers to ensure that they engage with climate change and other ESG factors.
Negotiating agreements with new investment managers to incorporate obligations in relation to climate change and other ESG factors.
Providing trustee training on legal obligations in this area, including the interaction with overriding trustee duties.
Helping to draft communications to members to explain policies on climate change and other ESG factors.
Reviewing scheme's compliance with the climate-change aspects of the latest version of TPR's draft Single Code.
Osborne Clarke comment
The role of a pension trustee does not get any easier, and every year brings more and more obligations and greater regulatory scrutiny on what trustees are doing to ensure members receive their benefits.
Pension trustees have many things to focus on at the moment, and many are just emerging from the economic fallout that arose from the September 2022 mini budget (particularly where those schemes were pursuing LDI (liability-driven investment) strategies to manage the risks associated with funding volatility). So it might be tempting for some trustees to approach the ESG and climate-change obligations on them from a "minimum fuss" perspective, so that they can then focus on their other trustee duties and obligations. 
But even if this is how some trustees will approach TPR's ESG campaign this spring, the sooner all pension trustees properly engage with ESG and climate-change issues, the better. This is an important and challenging issue for occupational pension schemes, which is getting increasing attention from all pension stakeholders, particularly scheme members.  
The earlier trustees can engage substantively with these issues and their obligations, the better placed they will be to both respond to the increasing regulatory focus in this area and maximise the investment opportunities that "green Investment" and investing for the future will inevitably bring.  
Green pensions (or "investing for the future") is one of Osborne Clarke's client campaigns for 2023. Our mission is to help our occupational pension scheme clients engage with the risks and opportunities presented by decarbonisation and wider ESG factors in relation to their investments, working closely with our Decarbonisation  colleagues.