Decarbonisation
UK looks to deliver natural gas and hydrogen projects for freight transport 
Published on 18th Jan 2023
Non-electric transport fuels are attractive alternative power sources that need infrastructure, finance and regulation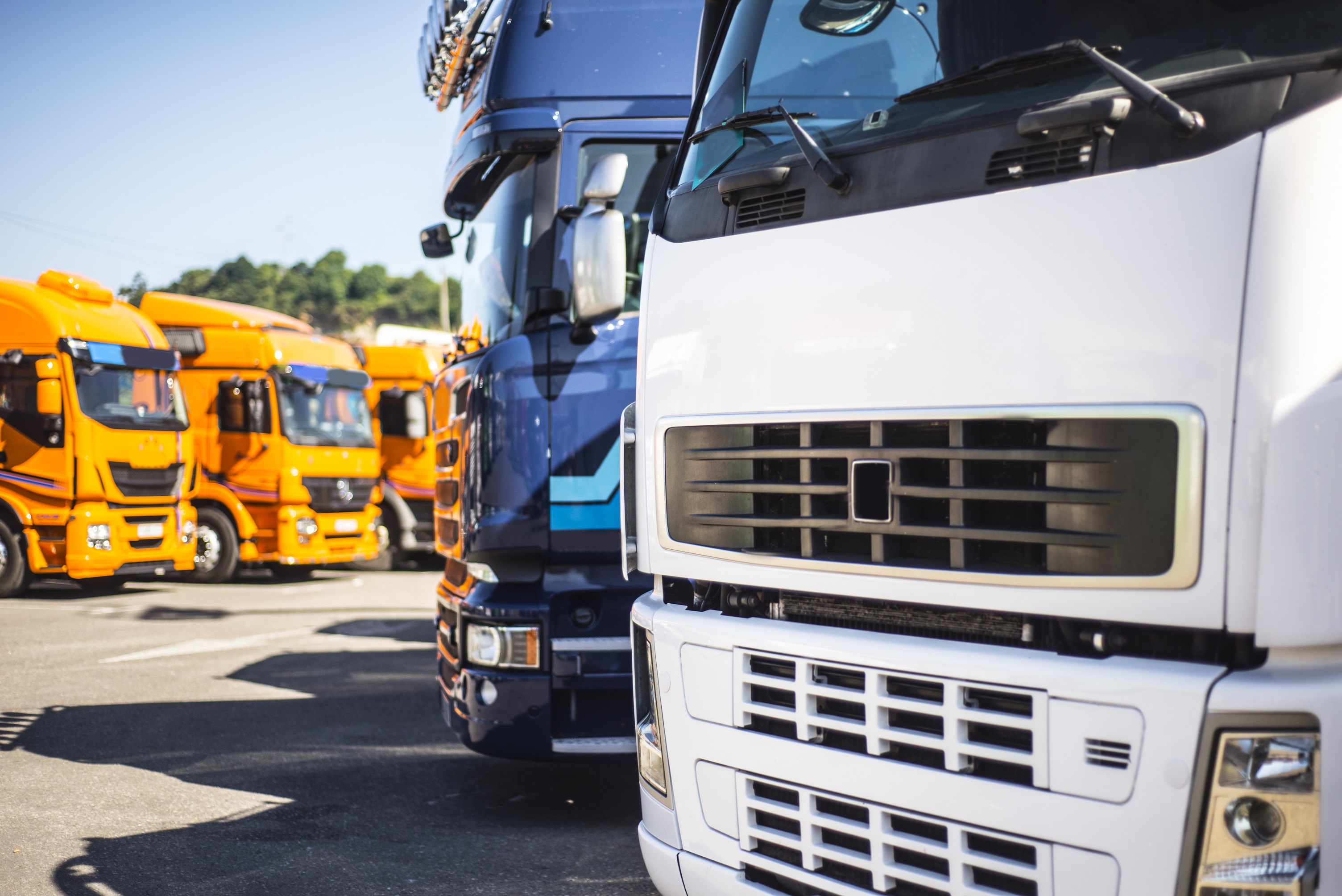 Alternative fuels – including compressed natural gas, liquefied natural gas (LNG) and hydrogen – are likely to be the most realistic option for freight users in the short to medium term when plug-in electrification is technically or financially unviable.
But it is the fuel supply chain that developers of alternative fuel projects for freight users will need to focus on. They need to ensure the source and security of supply, as well as eligibility for renewable benefits, the refuelling infrastructure, and volume, location and deliverability, and the predictability of customer revenues.
In the UK, projects for alternative fuels may benefit from the Renewable Transport Fuel Obligation (RTFO), which regulates renewable fuel used for transport and qualifying hydrogen projects. These projects might also qualify for Renewable Transport Fuel Certificates (RTFCs), which can provide a secure revenue stream within a financing structure for qualifying renewable-fuel generation projects.
Hydrogen projects
The co-location of hydrogen projects with end users and renewable generators is one of the potentially  One of the advantages of hydrogen is it offers faster "filling" times and longer travel distances (compared to electrification) for users. This is more in line with how petrol and diesel are used. 
Hydrogen can also provide an effective fuel solution when the payload and the limited range of batteries makes electrification of heavy transport a challenge. Consequently, it can play a role in aviation, with hydrogen combustion for large planes and hydrogen-electric for smaller planes. In the form of ammonia or methanol, hydrogen can also provide a solution to long-distance shipping and maritime transportation, which can have limited opportunities for recharging.
There have been a number of successful projects in the transport sector. Alstom's Coradia iLint is one of a growing number of applications of hydrogen on the rail network. The Aberdeen Hydrogen Bus Project has shown how green hydrogen from renewable powered electrolysis can be used to deliver sustainable urban passenger transport solutions.
Investment and financing
Given alternative fuel projects remain relatively few in number and are "first of a kind", the business and economic case of these projects is not yet fully understood and needs to be demonstrated for a potential investor. 
Although typical finance sources and structures could apply to alternative fuel projects, investor appetite for these projects is likely to be shaped by market-price risk, which is that the price that the producer is able to achieve for selling alternative fuel does not cover the cost of its production. There is also a volume risk that an alternative fuels production facility is unable to sell enough produce to cover costs. 
The UK's hydrogen strategy and the government's low-carbon hydrogen business model consultation identified a series of barriers for hydrogen adoption. These include the high cost of low carbon hydrogen relative to high-carbon alternatives, high technological and commercial risks for investment in first-of-a-kind projects, demand uncertainty due to the current limited use of low-carbon hydrogen, a lack of market structure and of a long-term policy and regulatory framework, and a lack of distribution and storage infrastructure for hydrogen distribution infrastructure and of sufficient carbon capture and storage. There is also a general general uncertainty around policy and regulations, including a lack of established standards to define low-carbon hydrogen. 
The UK consultation concluded that existing policies were neither expected to provide sufficient investment signals in the near term nor were they designed to bring forward a diverse range of low-carbon hydrogen projects; instead, a bespoke hydrogen-specific business model is required. 
Hydrogen CfD?
The proposed model for support is a hydrogen contract for difference (CfD), which will be applicable across different production technologies, including natural gas reformed with carbon capture, utilisation and storage (CCUS) and electrolytic hydrogen; other potential production technologies include hydrogen from biomass gasification with CCUS. 
The CfD approach will be available for new production plants only and for the specific purpose of producing hydrogen – as opposed to the industrial carbon-capture business model via retrofits – and for domestic production and consumption of hydrogen only. However, the end use would be permitted in a broad range of sectors. Hydrogen would have to meet the UK Low Carbon Hydrogen Standard to qualify for and receive business model support.
Fund investments
Currently, there are hydrogen funds looking at generation and trading projects in the UK and Europe, while infrastructure funds are focusing on projects involving early-stage compressed air and green hydrogen in the Netherlands and Denmark and blue ammonia in Norway.
The Foresight Group has already invested £80 million via two of its funds into a portfolio of biomethane compressed natural gas refuelling stations for heavy goods vehicles in the UK. It has plans to roll out a network of more refuelling stations at strategic freight locations, which will enable fleets to switch from diesel to carbon-neutral fuel.
Grants and subsidies
Alternative fuel projects need a secure revenue stream, which subsidies and certification schemes can provide. In the UK, the RTFO requires suppliers of more than 450,000 litres of liquid fossil fuel for use in road transport or non-road mobile machinery to supply a qualifying renewable fuel as a proportion of the overall volume they supply. 
The current requirement is to blend 10.1% renewable fuel within the volume of the fuel-supply mix per obligation year, but the level increases annually until 2032 when the percentage of renewable fuel required will reach 12.4%. Suppliers that are under the RTFO must meet these by either redeeming RTFCs or paying a fixed sum of 50p/litre to "buy out" their obligation. 
There is no face value associated with the RTFCs, there is simply an obligation for relevant suppliers to meet their certificate quota and a cost penalty for those who do not: the value of RTFCs is shaped by market forces. 
As RTFCs may be gained by supplying sustainable renewable fuels, suppliers of less than 450,000 litres can also choose to register under the RTFO to earn RTFCs in order to trade on a secondary market. With the trajectory mapped out to 2032, the RTFO provides a certainty of revenue within the financing structure of qualifying renewable fuel-generation projects.
The Department for Transport's annual RTFO process guide includes a renewable transport fuel list that includes biomethane and renewable hydrogen. Hydrogen is categorised as a development fuel and may be awarded double RTFCs depending on its source and whether it meets carbon and sustainability criteria.
Green-gas traceability
There is also the Green Gas Certification Scheme, which is voluntary and administrated by the Renewable Energy Association's subsidiary Renewable Energy Assurance that tracks biomethane through the supply chain. 
The green gas is traced from its injection into the gas distribution network and sale to a supplier or trader through to when it is sold on to an end-use consumer who receives a Green Gas Certificate (GGC). Each kWh of green gas is labelled electronically with a unique identifier known as a Renewable Gas Guarantee of Origin (RGGO), which provides information on where, when and how each kWh was produced (however, RGGOs are generally traded in MWh batches). 
The green gas producer must provide the scheme administrator with evidence of the environmental attributes of the green gas such as verification that the sustainability requirements under the RTFO or the Renewable Heat Incentive (RHI) have been met. When green gas producers receive RGGOs, they can sell the certificates onto gas suppliers.
Gas suppliers use the RGGOs to demonstrate that the source is renewable. The CGC aims to track the contractual rather than physical flow of green gas to ensure there is no double counting or selling of green gas. RGGOs can form part of the revenue stack of a qualifying green gas project.  
Regulatory environment
The legal framework for alternative fuel projects will generally depend on the type of fuel; however, it is a complicated patchwork of rules and developers will need to consider the whole supply chain.
Licensing and industry codes are a crucial area of focus for developers, with the Gas Act 1986 potentially applying to a gas alternative fuels. Although no licence is needed purely to produce gas, production must be "unbundled" from transport and supply. It is a criminal offence to undertake the supply, shipping or transportation of gas without a licence or exemption. 
The licence contains several direct obligations; for example, relating to the safe operation of the network and price controls. It also requires compliance with industry codes. The industry codes for gas licensees include the Uniform Network Code, which governs gas transportation arrangements between licensed gas transporters and shippers, and the Supply Point Administration Agreement, which governs supply point administration and takes the form of a multi-party agreement. All gas transporters and suppliers accede to this agreement.
In terms of injection and blending, the Gas Safety (Management) Regulations 1996 provides limits for the amount of gasses that can be injected into gas networks. For storage, there may be a duty to implement safety and emergency plans and a major accident prevention policy under the Control of Major Accident Hazards Regulations 2015
Projects involving transportation by pipeline will need to consider the requirements for their design, construction, installation, operation, maintenance and decommissioning. This comes under the Pipeline Safety Regulations 1996. For transportation by road, projects will need to consider specific designs for tanks, cylinders and tubes that may be required for transport under the Pressure Equipment (Safety) Regulations 2016. And it would need to be ascertained whether transportation of the alternative fuel is prohibited along any route; for example, in road tunnels.
The regulation of distribution will depend on the end customer. For the retail gas market, supply licences will be required. The Gas (Calculation of Thermal Energy) Regulations 1996, which operate with reference to natural gas (methane), may apply. The dispensing of fuels, including at retail filling stations, is governed by a variety of safety regulations policed mostly by the Health and Safety Executive. Current rules govern LNG and hydrogen fuel cells.    
Osborne Clarke comment
There is growing investor interest in a multitude of hydrogen-related projects in the UK and Europe – from green hydrogen to off-grid sites to make hydrogen – all of which will require expert regulatory advice. For example, this could cover the legal advice on property land agreements and the regulatory framework and administrative processing of these to implement hydrogen production plant projects.