Knowledge Notes
UK Knowledge Collection | Generative AI and IP, ethnicity pay gap reporting, and ESG benchmarks
Published on 21st Apr 2023
Welcome to this week's Knowledge Collection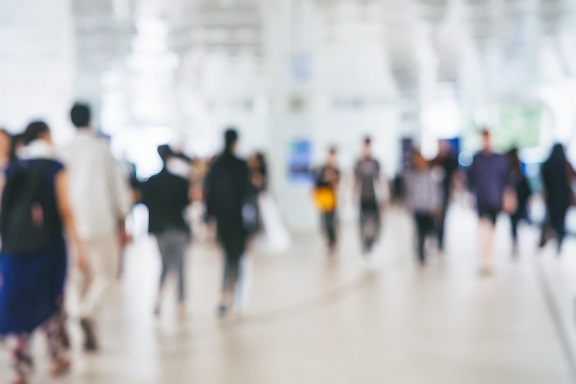 Artificial intelligence – and generative AI in particular – has been all over the news recently, both in terms of its technical application and its impact on business and wider society. It also poses a number of far-reaching legal questions, including in relation to the training data used and intellectual property rights. We will be exploring further the IP risks involved when training, creating and using AI systems in our webinar in May, as part of our IP Month series.
Wearable tech is also playing a leading transformative role. In healthcare it spans consumer wellness products and medical devices. Our webinar next month considers the implications of the personalisation of life sciences and wellness products from both a UK and EU perspective.
This week, the government published its guidance on ethnicity pay gap reporting, intended to set out a consistent approach to measuring pay differences. It provides a comprehensive tool for employers to understand each stage of the process and the specific complexities that may be involved. Our Insight looks at what the guidance covers and potential steps employers can take.
The Financial Conduct Authority (FCA) has published a "Dear CEO" letter on the risks observed and issues identified by its review of environmental, social and governance (ESG) benchmarks. The letter, and the FCA's subsequent announcement of a consultation into a future regulatory regime for ESG ratings providers underlines how seriously it takes greenwashing and the potential for consumer harm.
Our compliance series of webinars focuses next week on changes to network information systems legislation in both the EU and the UK, and how divergence may affect organisations working across multiple jurisdictions, and a second webinar examines the new UK subsidy control rules, a major shift from the EU State aid regime.
Insights
UK government confirms new corporate criminal offence of failure to prevent fraud
The government has introduced a new offence into the draft Economic Crime and Corporate Transparency Bill to provide for a corporate "failure to prevent fraud" offence. This is likely to be the most significant development in UK corporate criminal enforcement since the Bribery Act 2010.
Generative AI: how sourcing data for training AI tests UK and EU intellectual property rules
The dependence of most machine learning AI systems on datasets means that sourcing training data is a critical part of the development process. This Insight considered the issues raised by data containing material that is protected by copyright and database rights and the potential infringement risks.
UK Employment Law Coffee Break
This week's edition of our update for employers considers the government's new guidance on ethnicity pay gap reporting and new Acas guidance on reasonable adjustments for mental health.
UK's FCA addresses the robustness and reliability of ratings providers' ESG benchmarks
The FCA is cracking down on incomplete, misleading, incorrect or outdated ESG benchmarks, with a "Dear CEO" letter stating that the quality of disclosures made by ratings providers is low. The letter underlines that ratings providers could be subject to enforcement action in the future if they fail to take its feedback into account.
Events 
IP Month | 18 April-11 May | 16:00-17:00
Cross-border IP infringement claims | 25 April
Modernisation of design law | 27 April
The changing landscape for platform liability in the EU and UK | 2 May
Artificial intelligence: the IP risks | 4 May
Evidence in IPO proceedings: expert tips to manage evidence in trade mark registry disputes | 9 May
The deceptive side of design: dark patterns | 11 May
Eating Compliance for Breakfast | UK and EU updates to network information systems
25 April | 09:00-09:30
This session will focus on recent changes to UK and EU national information systems legislation and focus on how the divergence of regulations will be important to organisations working across multiple jurisdictions. It also covers general guidance about the direction of potential post-Brexit divergences in data and cybersecurity regulation.
An overview of break options and conditions
26 April | 09:30-10:30
An overview of break options in leases from a landlord and tenant perspective, the webinar will consider: what a break right is and why it is important; who can serve a break notice; how, where and when notices should be served; and the most common break conditions (payment of rents, compliance with tenant covenants, vacant possession, and break penalties).
Eating Compliance For Breakfast | UK subsidy control: new rules on public sector funding and investment in the UK
27 April | 09:00-09:30
New rules governing all UK public sector funding and investment took full effect from January in a major shift from the previous EU State aid regime. This session will focus on the Subsidy Control Act 2022, subsidy control functions of the Subsidy Advice Unit and how these may affect businesses seeking to benefit from a subsidy.
Health Check | The personalisation of life sciences products
3 May | 09:30-10:30
Wearables and software are changing healthcare in significant ways by harnessing technology to provide individuals with a more personalised experience. These products cover a spectrum from consumer products, aimed at the wellness market, through to devices used by clinicians and patients working in tandem to achieve early diagnosis and create bespoke treatment plans.