Financial Services
UK financial watchdog tells firms to review 'buy now, pay later' promotions
Published on 26th Aug 2022
All 'buy now, pay later' products must comply with financial promotion rules or risk enforcement action, FCA warns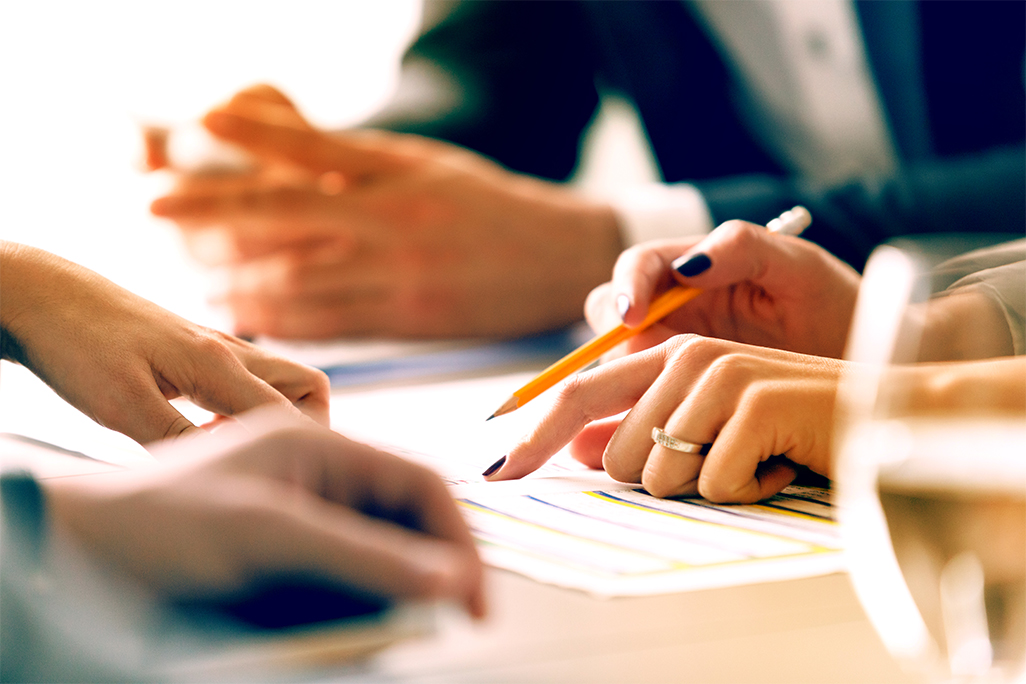 The Financial Conduct Authority (FCA) has written to firms warning them that while buy now, pay later (BNPL) agreements are not yet regulated, financial promotions used to sell them must meet the regulatory requirements.
As customers battle with a cost of living crisis and the FCA implements its new Consumer Duty, firms can expect the UK financial regulator to be extra vigilant against misleading adverts and to take enforcement action where necessary.
Who has been warned?
The FCA's letter applies to all firms (whether FCA-authorised or not) carrying out the activity of entering into BNPL agreements with consumers. It includes merchants (whether FCA-authorised or not) that introduce customers to firms for the purpose of entering into a BNPL agreement in order to fund a purchase of goods or services from them. And it applies to authorised firms approving financial promotions of BNPL agreements, including promotions communicated by social media influencers
The letter stems from the FCA's concern that financial promotions on websites and social media, including posts by social media influencers, may not be balanced, which means that they may be encouraging impulse purchases (and irresponsible borrowing).
They are particularly worried that adverts are promoting the benefits of BNPL but not balancing these benefits with risks such as taking on debt that customers cannot afford to repay, the consequences of missed payments, and the risks associated with a lack of information about when charges become payable.
Importantly, this is a market where some firms are FCA-authorised and some are not. In an effort to deliver a market-wide message and get the attention of unauthorised (exempt) firms, the FCA has pointed to a hitherto largely unenforced (at least in the credit space) legal framework which dictates that unauthorised (exempt) lenders and merchants should have their financial promotions approved by an authorised firm and that not doing so is a criminal offence.
As many of the firms with which the FCA wants to make contact are unauthorised, it has separately sent a letter to the British Retail Consortium. Presumably, the UK financial regulator hopes that using this channel will more successfully deliver its message to unauthorised lenders and merchants that offer BNPL agreements. Specifically, the message is that they must ensure each promotion is approved by an authorised firm or risk committing a criminal offence. 
What is the legal framework?
The letter sets out that section 21 of the Financial Services and Markets Act 2000 (FSMA) prevents anyone from communicating a financial promotion as a business activity unless either:
they are an authorised firm;
 the communication is approved by an authorised firm ;or
a relevant exemption applies. 
The definition of 'financial promotion' is broad and catches exempt credit agreements.  The letter also points out that section 25 of FSMA states that a breach of section 21 is a criminal offence.  
What are the requirements?
At the moment, lenders and merchants do not need to be authorised by the FCA to enter into BNPL agreements; however, the financial promotions of those exempt agreements must still comply with certain high-level regulatory requirements depending on who is communicating or approving the promotion. 
Authorised lenders and merchants: When an authorised firm issues or approves a financial promotion of a BNPL agreement, it must comply with a requirement (set out in section 3 of the Consumer Credit sourcebook in the FCA Handbook (CONC 3) that the financial promotion must be clear, fair and not misleading.
Unauthorised lenders promoting unregulated BNPL agreements: The FCA states that an unauthorised lender promoting BNPL agreements must obtain approval of the promotion from an authorised firm in order to avoid committing a criminal offence, unless a relevant exemption applies (that is, the financial promotion itself is exempt, which is, broadly speaking, usually unlikely). Although the CONC 3 requirement to ensure that an advert is clear, fair and not misleading does not itself apply to the unauthorised lenders, it will apply to the authorised firm that approves its financial promotions.
Unauthorised merchants promoting exempt BNPL agreements to their customers as a means of payment: Unauthorised merchants that don't receive a pecuniary reward for introducing customers to authorised BNPL lenders won't need to get their adverts approved by anyone from a regulatory perspective, although their contracts with lenders may dictate otherwise. Unauthorised merchants who promote BNPL which is offered by unauthorised lenders may need to obtain approval of the communication from an authorised firm in order to avoid the risk of committing a criminal offence.  
The FCA has said that it will be communicating separately with unauthorised lenders and merchants to explain their regulatory obligations. 
Regulator shifts focus
With references to criminal liability and enforcement action, the FCA's letters have been designed to "shake up" the BNPL sector.
Unauthorised firms promoting BNPL products in the past may have considered – and not unreasonably – that it was disproportionate to take the extra step of obtaining the approval of their promotions by an authorised firm. All unauthorised firms offering exempt credit (including, for example, schools and dental surgeries, as well as unauthorised BNPL lenders) are already subject to rules and guidance issued by the Advertising Standards Authority, which ensure that their promotions are not misleading, harmful or irresponsible, and the Committee of Advertising Practice's Codes, which apply more broadly to both non-broadcast and broadcast advertising. 
Having satisfied themselves that they are meeting these parallel standards, an obligation to get further "sign off" by an authorised firm that the advert is clear, fair and not misleading would seem disproportionate and nonsensical – and firms will have viewed not doing so as "low risk" given the absence of enforcement action by the FCA.
Some might argue that the fact that the financial promotion restriction applies to such a wide range of FCA-exempt activities is more a matter of accident than design. However, it is clear that the FCA is so concerned about the risks to consumers associated with the rapid rise in popularity of BNPL it is willing to use any means, fair or foul, to get its message across to unauthorised firms.
This letter is to be viewed against a backdrop of the cost of living increases and the expectation that an increasing number of consumers will find themselves in financial difficulties and vulnerable circumstances. This is, therefore, a warning to all firms, whether FCA-authorised or not, that are involved in producing, approving or distributing financial promotions for unregulated BNPL products: they must ensure that those promotions are sufficiently balanced.
Changes in the pipeline
Earlier this summer, HM Treasury published its response to its much-anticipated consultation on regulating BNPL. One of the issues considered by government was whether all promotions of BNPL agreements should fall within the financial promotions regime. The government's response confirmed that this remains its view.
In practice, this means that, once new regulatory rules come into force, BNPL lenders will have to provide standardised information such as representative APRs in their adverts when triggered. It also means that merchants offering BNPL will be required to obtain approval for promotions of BNPL products from an authorised person (which could but does not have to be their BNPL lender partner). The government will consult on its proposals for rules on financial promotions for BNPL agreements.
Separately, the Financial Services and Markets Bill was introduced to Parliament on 20 July 2022. Among other things, the Bill amends section 21 of the FSMA to establish a new regulatory "gateway" which authorised firms must pass through before being able to approve the financial promotions of unauthorised firms. Any authorised firm wishing to approve the financial promotions of unauthorised firms will first need to obtain the FCA's permission.
The UK financial regulator will also be able to place limitations on the types of promotions firms will be able to approve; for example, restricting firms to approving financial promotions in their field of expertise. Before the Bill can receive Royal Assent and become law, it will have two more readings in the House of Commons, go through the committee and report stages, and repeat the same process in the House of Lords
Osborne Clarke comment
In light of these letters, we can expect the FCA to take a more proactive approach to supervision and enforcement of BNPL promotions, particularly with regard to unauthorised firms. Given this is not an area that the regulator has focused on in the past, the various references to criminal liability in the letters will be alarming for unauthorised BNPL lenders and merchants – which we presume was exactly the regulator's intention.
While BNPL will be a regulated activity in due course, it is not currently; and the exemption upon which it relies is also relied upon by potentially thousands of other unauthorised businesses. Non-financial services businesses, in particular, would be excused for not being aware that the financial promotion restriction applies and that they are likely to be committing a criminal offence under FSMA if their adverts are not approved by an FCA-authorised firm.
Given this, it is, perhaps, a little disingenuous of the UK regulator to start to raise suddenly this point in the context of just one particular kind of exempt credit. The risk of panic ensuing for thousands of unauthorised (exempt) firms is a real one, but presumably one the FCA is not too concerned about.
There is now a great deal of regulation – both existing and in the pipeline – for firms to get to grips with: the FCA's guidance on vulnerable customers, the new Consumer Duty and forthcoming proposals to bring the promotion of all BNPL products within the financial promotions regime are all relevant. The onus is on firms to ensure that their compliance, marketing and advertising teams stay abreast of developments and fully understand what is expected of them by the UK regulator.