Regulatory Outlook
Regulatory Outlook | Product Regulation | July 2018
Published on 26th Jul 2018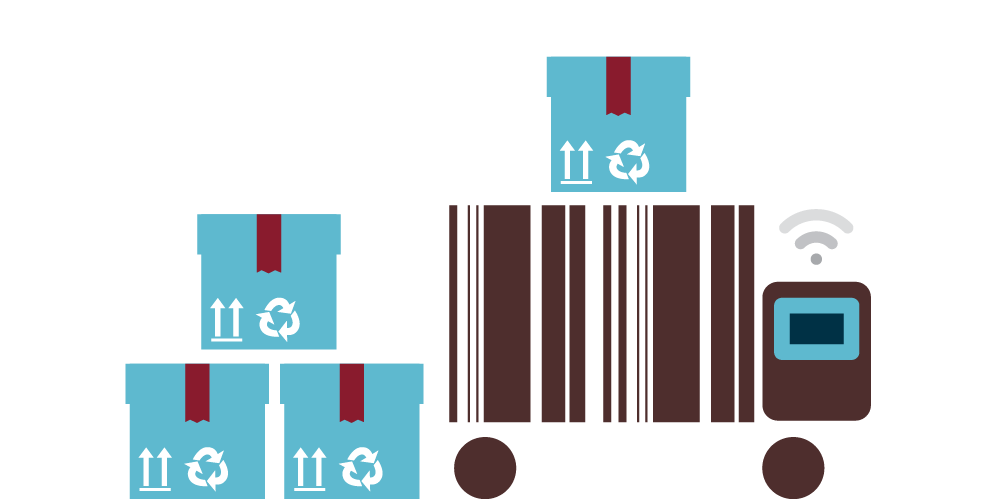 Current issues
Drone regulation
Pending the UK's draft Drone Bill (which is anticipated by the end of summer 2018), interim measures are in place via an amendment to the Air Navigation Order 2016:
as of 30 July 2018, all drones are restricted from flying above 400ft and within 1km of airport boundaries;
as of 30 November 2018, all owners of drones weighing 250 grams or more will have to register with the Civil Aviation Authority (CAA) and pilots will have to take an online safety test.
Looking to the EU, the European Parliament has voted in favour of the EU-wide drone rules drafted by the European Union Aviation Safety Agency (EASA).  This will give EASA powers as to how commercial drones are regulated and mandate safety features EU-wide.
Increased enforcement around consumer products and inadequate recalls?
With the creation of the Office for Product Safety and Standards at the beginning of 2018, there has already been one reported enforcement action by the new regulator. While that was against a timber operator, which is less consumer focussed, we can expect an increase in enforcement for consumer products safety issues as the year goes on.
We can also expect increased scrutiny by regulators of how companies choose to recall products. This is following the publication of the new standard on product recalls. Companies choosing not to follow this as best practice will need to have very good justification for doing so, in order to avoid enforcement.
UK driverless cars legislation
The Law Commission continues to work on developing laws to promote safe use of connected and autonomous vehicles (CAVs), to support the UK's aims to be a leader in autonomous technology, with legislation to be ready as early as 2021.
The Law Commission is looking at insurance (building on the government's work as part of the Automated and Electric Vehicles Bill), product liability, and the allocation of civil and criminal liability.
The project will also take into account the need for safety standards and regulation of new vehicles, and how CAVs  will be used by the public.
Apps as medical devices
We are beginning to see regulators grapple with the concept of software as consumer products capable of regulation – a good example being the revised guidance from the Medicines and Healthcare products Regulatory Agency.
This provides guidance on when standalone software can be considered a medical device; it is important to be aware of this guidance so as not to be caught out.  It is particularly relevant to telemedicine, a fast growing area in the UK.
Increased class action activity?
Whilst historically, the UK has not seen much in the way of consumer product class actions, the New Deal for Consumers, an EU package for improving consumer's rights, might change things.
The proposals include a suggestion for a new representative actions system, which would allow consumer bodies to take action on behalf of groups of consumers and obtain compensation on their behalves.
The timings of this new proposal are such that it is unlikely to be in force before Brexit.  However, the UK may still opt to adopt the legislation, or similar, in the future. Any compensation EU citizens obtain, post-Brexit, could also encourage UK-based consumers to pursue a similar compensatory path, since the laws that the actions were based on will be very similar, if not the same, at least to begin with.
Focus on e-commerce platforms acting quickly to remove dangerous products
Whilst the e-commerce Directive places an obligation on e-commerce platforms to remove listings of dangerous products, there is no prescribed time limit for doing so.
However, the European Commission has been keen to gain positive commitments from online marketplaces to be clearer on what they will do about this.  At the end of June 2018, four major online marketplaces signed the Product Safety Pledge: Alibaba (for AliExpress), Amazon, eBay and Rakuten (France) signed a commitment for faster removal of dangerous products.
To achieve this, those marketplaces have committed to a number of measures, including:
reacting within two working days to authorities' notices;
providing a clear way for customers to notify dangerous product listings;
providing specific single contact points for EU Member State authorities; and
taking measures aimed at preventing the reappearance of dangerous product listings already removed.
Other online marketplaces are encouraged to follow this example.

In Focus: Brexit
Is any new EU legislation expected to come into force and effect before the end of the transition period?
EU-wide drone rules drafted by the European Union Aviation Safety Agency are highly likely to be in force and effect by the end of the transition period.
The following legislation could also potentially be in place by then:
the Regulation on Enforcement and Compliance in the Single Market for Goods (Goods Package), which seeks to secure better compliance of harmonised products with regulations;
the Regulation on the Mutual Recognition of Goods, which seeks to make it easier to sell products in other member states; and
the New Deal for Consumers – in particular the legislation on class actions.
Is a new regulator needed, or do additional powers to be given to an existing regulator?
For the large part, we would expect that existing UK regulators will be able to step into any gaps arising out of the UK's exit from the EU. But that could mean expanding those regulators' powers or remits. This could include:
the HSE replacing the European Chemicals Agency;
the CAA replacing EASA; and
the MHRA replacing the European Medicines Agency (EMA).
Is there an existing "equivalence" or "recognition" regime for recognising Third Country regulatory regimes?
In order to supply most consumer products, into the EU, you must comply with EU-wide rules and you must also have an EU authorised representative or responsible body. This applies whichever jurisdiction you are supplying from; complying with a Third Country regulatory regime will not be sufficient, in itself, to lawfully get your products to market.
If that regime is a mirror image of the EU regime, this would help you to ensure that products sold in both territories are compliant, but would not negate any consignment testing or border checks required for imports of those goods from Third Countries.
However, the EMA currently cooperates with a number of countries and organisations outside the EU based on specific types of agreement, which enable the signatories to share confidential information and facilitate market access.
Does current UK government policy mean that (subject to the terms of a future trade agreement between the UK and the EU) material changes to regulation or enforcement are likely post-Brexit?
We do not currently envisage any such changes post-Brexit.
What should businesses be doing now to prepare for Brexit?
Ascertain what products you sell into the EU and work out whether you need to appoint an authorised representative or responsible person, or register with any agencies based in the EU.
Ensure documentation and product labelling is up to date to reflect revised position and ensure no hold ups at customs.
If any delays are envisaged at customs, look to ensure that sufficient supply is in place within the EU beyond the UK, to service demand.
Dates for the Diary
| | |
| --- | --- |
| Summer 2018 | UK government to publish draft Drone Bill |