Regulatory Outlook
Regulatory Outlook | Food Law | July 2019
Published on 17th Jul 2019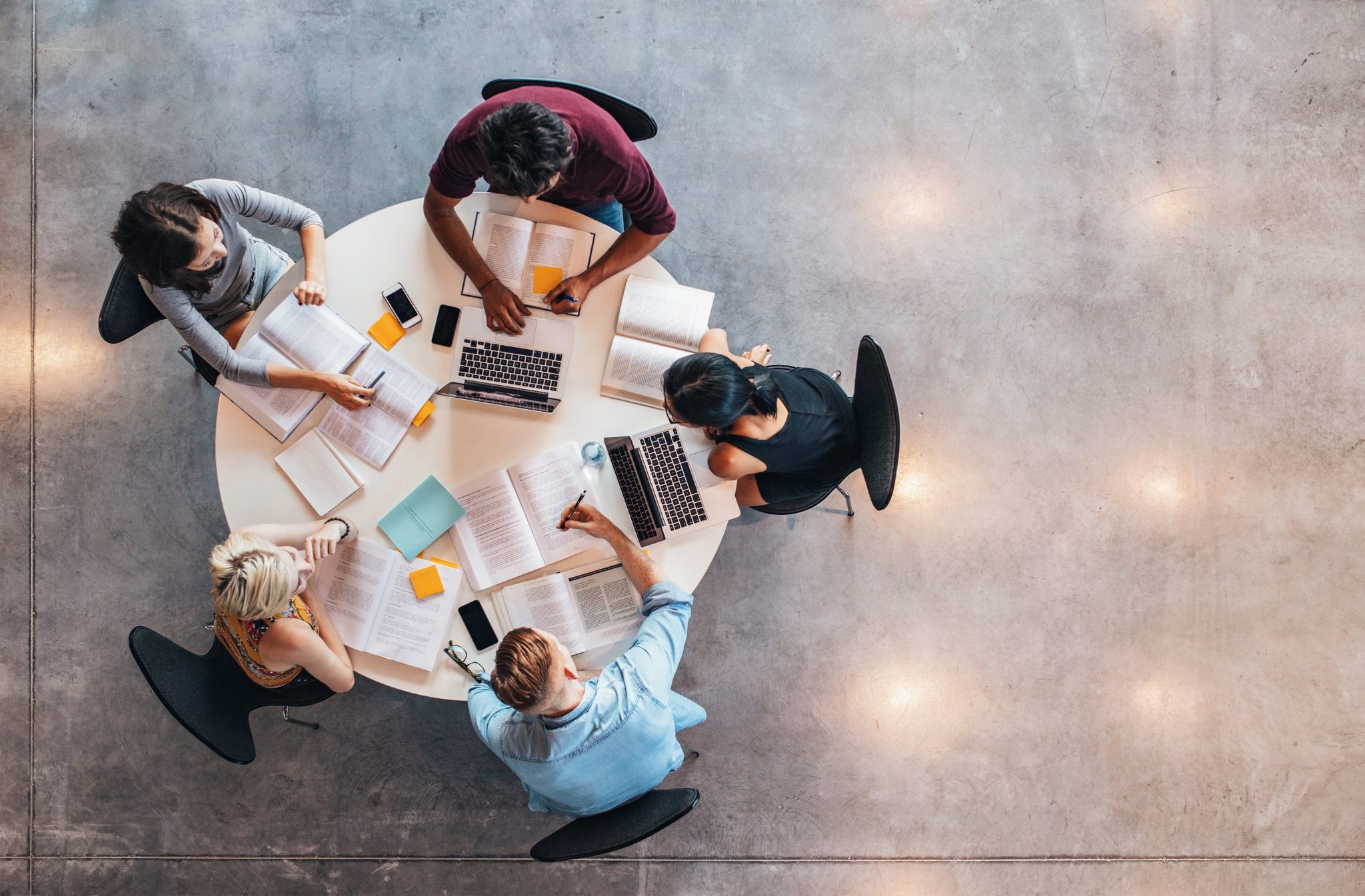 Current issues
New allergen labelling law
The government has announced that it is planning to introduce new allergen labelling legislation in summer 2019, with businesses being expected to implement the changes by 2021. Food businesses will be required to provide a list of all ingredients for pre-packed foods for direct sale.
Food Contact Guidelines for the Compliance of Paper and Board Materials and Articles
The Confederation of European Paper industries has issued Food Contact Guidelines for the Compliance of Paper and Board Materials and Articles. The purpose of the guidelines is to provide advice on the requirements of Regulation (EC) 1935/2004 which applies to all materials and articles intended to come into contact with food.
The guidelines are aimed at food manufacturers, suppliers and business operators, as well as national authorities. They have been developed in conjunction with industry to assist paper and board manufacturers in demonstrating compliance with Regulation 1935/2004 in the absence of any specific legislation for paper and board packaging materials.
Food fraud in the organic sector
Europol/INTERPOL has published the results of its "OPSON VIII" operation on fraudulent actions in the organic sector.
The action focused on complex international supply chains and aimed at identifying their vulnerable points. It also investigated suspicions of fraud and targeted false certification, concentrating on food and feed in significant quantities which were mostly imported and destined for redistribution under an EU organic label.
The operation resulted in more than €100 million worth of potentially dangerous food and drinks being seized and 672 individuals arrested, with investigations ongoing in many countries.
Baby food and drink: Public Health England finds mislabelling and inconsistency with health advice
Public Health England has announced it has found several inconsistencies between the national infant feeding advice and how certain baby food and drink products are presented.
The majority of the issues relate to labelling and product information, with some foods marketed as healthy snacks being among those with the highest sugar content. The inconsistencies were found after Public Health England undertook an extensive evidence review, assessing 1,120 baby food and drink products.
New legislation on transparency and sustainability of the EU risk assessment model in the food chain
The purpose of this new legislation is to increase the transparency of the EU risk assessment model in the food chain and strengthen reliability, objectivity and independence of studies undertaken by the European Food Safety Authority (EFSA).
The new Regulation is expected to be published in the Official Journal on 6 September 2019. Following its entry into force 20 days after publication, it will become applicable 18 months later (by the end of March 2021).
EFSA publishes its latest review of pesticide residues in food
EFSA's latest review found that just under 96% of food samples it assessed were found to be free from pesticide residues or contained traces that fell within legally permitted levels.
As part of its assessment, EFSA analysed around 88,000 samples collected from the 28 EU Member States, as well as Iceland and Norway. EFSA has concluded that acute and chronic dietary exposure to pesticide residue is unlikely to pose concerns for consumer health.
The future of online sales of food
The International Conference on eCommerce of Food took place on 24 June 2019. The future of online sales of food was discussed. A running theme throughout the conference was the need for more regulation to:
protect consumers purchasing food online;
ensure the safety and quality of food purchased online;
protect consumers from fraudulent and deceptive commercial practices when engaging in online transactions; and
harmonise control procedures between EU and non-EU partners.
We expect to see changes to online food regulation in the coming months and years to address the various challenges posed and the aims of regulators.
Spirits industry agrees memorandum of understanding with the EU regarding alcohol labelling
SpiritsEUROPE has agreed a memorandum of understanding which commits its signatories to including calorie labelling on pack and ingredient information online for two-thirds of spirits on the EU market by 2022.
The memorandum of understanding is a voluntary initiative agreed between the industry and the EU. Most of the major spirits manufacturers have agreed to sign up to the memorandum, and it is therefore expected that most industry players will shift to providing this information on a voluntary basis in an effort to avoid new regulation in this area.
Similar arrangements are anticipated for other alcoholic drinks categories and some beer manufacturers have already publicly committed to on-pack calorie labelling in anticipation of this.
In Focus | Regulatory powers and trends
Who are the regulators?
The principal regulators are the Environmental Health and the Trading Standards departments of Local Authorities:
Environmental Health departments regulate food safety and hygiene matters.
Trading Standards departments regulate misleading labelling and pricing.
In addition, the Food Standards Agency and DEFRA have a role in relation to wider market issues.
Do they have powers to compel businesses to hand over documents?
Regulators have very wide powers to compel businesses to hand over documents. However, whilst they can compel the business to provide documents, the regulator is often limited to taking copies (not originals), provided reasonable photocopying or printing facilities are available, unless the original version of the document is evidence in itself. They can also request copies of electronic documents which can be accessed from any premises they visit.
Do they conduct dawn raids?
An authorised enforcement officer is entitled to entry to a premises although this should be at a reasonable hour.
Are they able to bring criminal prosecutions (and do they do so)?
Regulators do have powers to bring criminal prosecutions. Prior to a prosecution being commenced, there will usually be engagement with the business. If the issue is relatively minor and the business agrees to make an appropriate change, then the matter may not proceed to prosecution. If corrective action is taken, such as a recall or withdrawal of a product from the market, that is often considered sufficient penalty.
However, for matters of food safety and hygiene, prosecutions are more likely, especially in circumstances where a consumer has been exposed to risk of harm and/or has suffered as a result of the breach.
Do they bring prosecutions against individuals?
Provisions exist for personal prosecution, including of directors and senior managers of companies. Personal prosecutions are more common in relation to sole traders or small businesses.
Is there a self-reporting / leniency regime?
There is a requirement to notify regulators where a product poses a safety risk but there is no formal self-reporting/leniency regime.
Are there any plans to introduce new powers (or use existing powers differently)?
The Food Standards Agency has embarked on a programme of reforms through to 2020 under the banner of "Regulating our Future".
Are there any areas of new technology that are a particular focus of regulatory attention?
There is an international focus on how countries can ensure the safety and quality of foods purchased online. This is likely to be subjected to much more discussion and scrutiny over the next months and years.
There is also likely to be much more focus on emerging food technologies such as 3D printing of foods as those technologies becomes more commonplace.
How has digital transformation affected the regulators' own behaviours?
The FSA's "Regulating our Future" initiative demonstrates how the regulator is looking to modernise the way that it regulates. Part of this is about being able to respond to technological change, with specific measures such as establishing a data-driven 'risk engine' to generate a risk score for businesses.
Dates for the diary
Q3 2019
New allergen labelling laws expected to be introduced.
September 2019
New legislation on transparency and sustainability of the EU risk assessment model in the food chain expected to be in force, requiring implementation by the end of March 2021.
Q3 2019
EFSA safety assessment expected on Cannabidiol as part of novel food application.