Regulatory Outlook
Regulatory Outlook | Employment and Contingent Workforce | February 2020
Published on 26th Feb 2020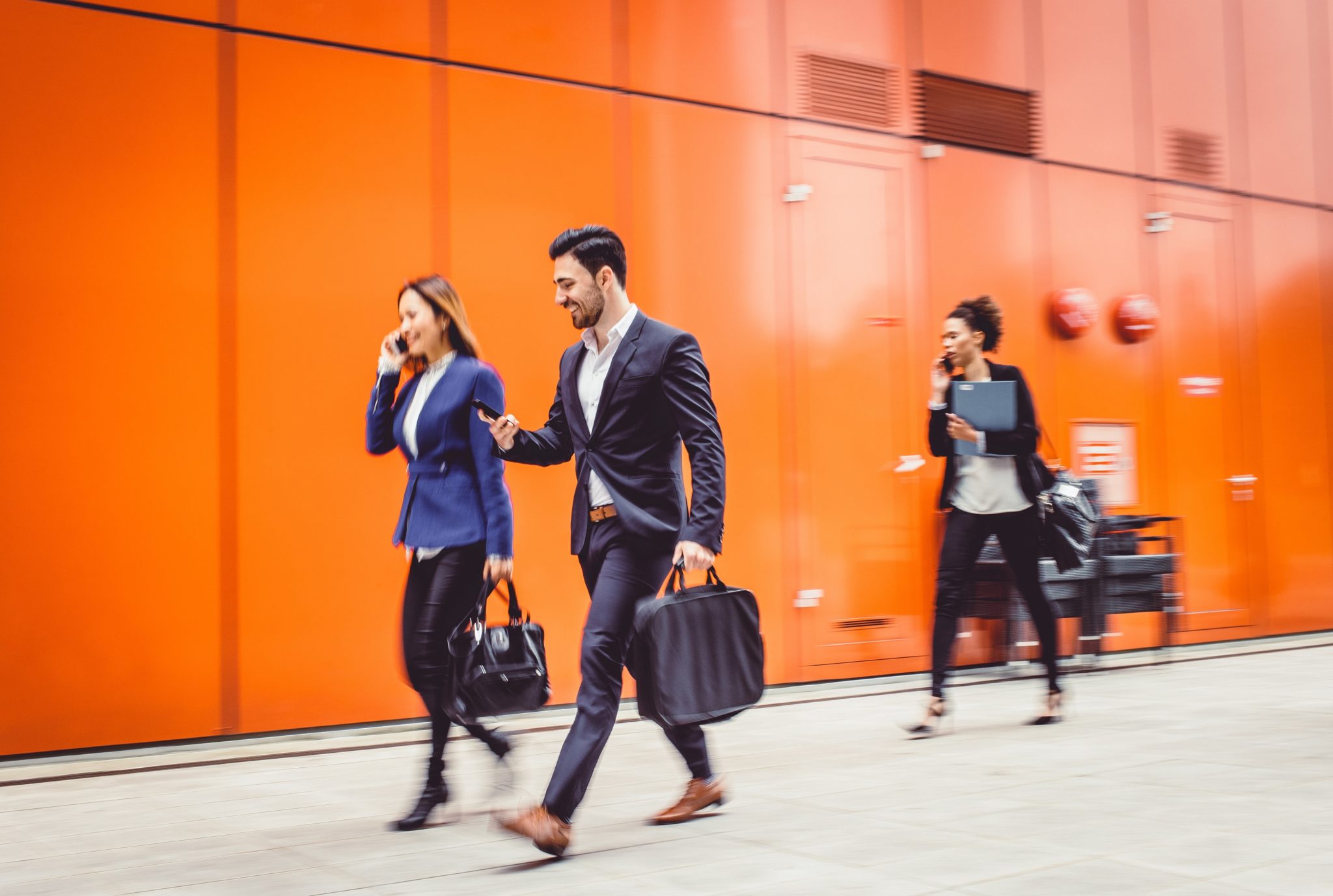 Current issues
Brexit | Impact on employment law
We are not expecting significant changes to UK employment rights at the end of the Brexit transition period. However, employers will need to keep a careful watch on the recently announced Employment Bill. The Bill is expected to provide clarification on the extent that our existing and future laws may continue to align with EU employment laws following the transition period.
Employers will also be looking to see whether the government allows courts other than the Supreme Court to depart from EU case law in certain circumstances (using powers conferred by the Withdrawal Agreement Act), as this could re-open issues such as holiday pay that have been determined at by the Court of Justice of the EU.
IR35 reforms
Users and suppliers of contractors/consultants working through personal service companies (PSCs), in both private and public sector situations, must prepare for IR35 reforms, which will come into force in April 2020. The reforms bring potentially significant financial repercussions for any organisation that directly or indirectly (through staffing companies or consultancy companies) receives services from PSCs.
Blanket bans of PSCs may lead to a loss of business-critical resource or key talent unless they "gross up" pay rates. Many organisations are therefore adopting a more nuanced approach to compliance
Reforms to NDAs
The government has proposed legislation on the use of non-disclosure agreements (NDAs) in employment documentation, which will require that:
employers make the limitations of a confidentiality clause within settlement terms or an employment contract clear, so that individuals fully understand their rights;
individuals signing non-disclosure agreements must receive independent legal advice on the limitations of that provision; and
NDAs expressly state that information can still be disclosed to police, regulated health care professionals or legal professionals regardless of the terms of the NDA.
The Equality and Human Rights Commission has also recently issued guidance on best practice when using NDAs when settling discrimination claims.
While we await further developments, employers should use the opportunity to review their use of NDAs in settlement agreements and employment contracts and ensure that they accord with the latest regulatory guidance from the Solicitors Regulation Authority.
Gender, ethnicity and disability transparency
There remains an increasing trend towards greater transparency on diversity issues, particularly around creating a diverse workforce and issues such as pay and career progression. The third round of gender pay reporting is due in April 2020. While we are still awaiting a response from the government following its consultation on the proposed new statutory obligation for employers to report on their ethnicity pay gap, last year the government introduced a voluntary disability, mental health and wellbeing reporting framework.
Raising awareness of neurodiversity and confidently addressing the challenges raised by neurodivergence is also an increasing priority as employers seek to grow and develop a skilled workforce.
Other existing proposals supporting diversity include:
the extension of the existing protection for women on maternity providing for them to be offered suitable alternative employment on redundancy in priority to others. This consultation looks at introducing regulations which would extend the protected period in relation to redundancy to cover pregnancy and the period of six months after maternity leave ends;
one week's unpaid leave for carers; and
the introduction of flexible working for all. More detail may be included in the forthcoming Employment Bill.
Sexual harassment and #metoo
#metoo remains a live issue and we are awaiting the outcome of a recent government consultation which sought views on a number of matters, including introducing a mandatory duty on employers to prevent harassment in the workplace; strengthening and clarifying the law on third party harassment in the workplace; and extending the Employment Tribunal time limits for claims under the Equality Act 2010.
We are expecting the Equality and Human Rights Commission (EHRC) to issue a statutory code of practice. In the meantime, it has published guidance for employers on tackling and dealing with harassment in the workplace.
In Focus | Responsible business
Which aspects of responsible business are driving the regulatory agenda?
Being a responsible employer is an area of increasing scrutiny. The work of Matthew Taylor and the government's response in its Good Work Plan focused on protecting low paid and vulnerable workers, including those working in the gig economy. This has been coupled with government initiatives such as naming and shaming employers who fail to pay the statutory minimum national pay rates (which was suspended last year but the government has indicated will be re-introduced this year).
While some reforms arising from the Good Work Plan are already in force or are due to come into force this year – such as the right for all workers to receive a payslip detailing their hours and rate of pay and deductions by umbrella companies and a statement setting out the particulars on which they are engaged – we are expecting more significant reform. The government has indicated that in the forthcoming Employment Bill it will be looking to introduce reforms such as:
creating a new single enforcement body offering greater protection for workers around the minimum pay rates, sick pay and health and safety; and
allowing workers engaged on zero-hour contracts to request a more predicable contract.
We may also see reforms around employment status, providing much-needed clarity on the statutory employment rights an individual is entitled to.
Top of employer agendas is also the impact of the #metoo movement, which has become a global cause, and has had an impacti women and men in all sectors of business and education worldwide. The #metoo movement is now a real driver for employers in shaping the way their employees conduct their business and ensuring a safe workplace culture. A government consultation recently sought views on a number of matters including: introducing a mandatory duty on employers to prevent harassment in the workplace; strengthening and clarifying the law on third-party harassment in the workplace; and extending the Employment Tribunal time limits for claims under the Equality Act 2010.
Are responsible business considerations having an impact on the tools that regulators are using?
The government has previously sought to tackle some issues, such as a failure to comply with the statutory national minimum wage rates, through a naming and shaming' scheme. This was suspended in 2018 to review what impact it had in practice, but the government has indicated that it will be re-introduced this year. The government is also now focused on introducing legislative reform and a new enforcement body to protect vulnerable workers.
In an attempt to tackle harassment in the workplace and change workplace culture, employers are encouraged to take a zero tolerance approach to harassment and also set up groups to establish a supportive and empowered culture. The government has indicated that it would prefer not to impose a mandatory statutory duty on employers to prevent harassment (subject though to the outstanding consultation response) and instead is looking to the Equality and Human Rights Commission (EHRC) to issue a statutory code of practice on harassment in the workplace.
In the meantime, the EHRC has issued guidance for employers on sexual harassment in the workplace and the use of non-disclosure agreement in settlement agreements and employment contracts (both of which are non-binding but may be taken into account in Employment Tribunal proceedings). The Solicitors Regulation Authority (SRA) has also issued a warning for solicitors advising on settlement terms around the use of non-disclosure provisions (and which potentially "hide" misconduct). To be valid, an employee entering into a settlement agreement must receive legal advice. The SRA guidance will therefore inevitably impact on the vast majority of settlement arrangements entered into.
Which of the recent or upcoming developments are based on international consensus or agreements?
Both issues relating to the protection of low paid/vulnerable workers, including those in the gig economy and the #metoo movement are not just UK issues. The European Union has recently adopted a new directive on Transparent and Predictable Working Conditions which seeks to address the insufficient protection for workers in more precarious jobs. While the UK will no longer be required to implement this directive (the date of adoption falls after the end of the transitional period as it currently stands), it is likely to still remain influential and highly relevant for international businesses.
With the #metoo movement having garnered global momentum, employers in other jurisdictions are similarly now looking at their own internal processes around dealing with workplace harassment.
What are the main challenges for businesses in complying with these developments?
Statutory reforms protecting "workers" undoubtedly bring increased administrative hurdles and costs, particularly where a business will need to re-scope its employment model. However, increased certainty for all parties should potentially lower the risk of litigation and regulatory interference down the line. It will be critical for employers to take advice to understand who is working in their business and what their obligations are to them (both from an employment and a tax perspective).
It seems likely that end users of contract staff will start looking to shorten and simplify supply chains, and engaging an increasing proportion of contract staff via larger agencies with apparent balance sheet strength and compliance procedures. We may see many companies prohibit unregulated intermediaries such as umbrella companies in their supply chains.
Failing to tackle #metoo and a supportive workplace culture will not only impact the perpetrator and the victim and the related management time and costs involved in resolving any dispute, but also business and team performance more generally. Employers may also find it difficult to attract the staff they require and the related impact on the business's skillset.
Dates for the diary
1 April 2020
Increases to National Living Wage (NLW) and National Minimum Wage (NMW):
NLW for those aged 25 and over increases from £8.21 to £8.72.
NMW increases as follows:

Age 21 to 24: £7.70 to £8.20
Age 18 to 20: £6.15 to £6.45
Under 18s: £4.35 to £4.55
Apprentices (subject to apprentice rate qualification rules): £3.90 to £4.15.

4 April 2020
Final date for third round of gender pay reporting for employers with 250 plus employees
5 April 2020
Statutory maternity, paternity, shared parental leave and adoption pay will increase from £148.68 per week to £151.20 per week.
6 April 2020

New IR35 rules apply impacting on the engagement of contractors through an intermediary.
Expected that all termination payments exceeding £30,000 will attract liability for employers Class 1A National Insurance Contributions (NICs).
Right to receive a written statement of terms extended to all new workers.
Written statement of terms to include additional particulars.
Agency workers entitled to a "key facts" statement showing all deductions and charges.
"Swedish derogation" for agency workers repealed.
Statutory holiday reference period for calculating holiday pay under the Working Time Regulations 1998 changed from 12 to 52 weeks.
Introduction of a lower threshold for setting up information and consultation arrangements.
New statutory right to two weeks' unpaid leave on the loss of a child under 18 or on a stillbirth after 24 weeks of pregnancy.
Statutory sick pay rate will increase from £94.24 per week to £95.85 per week.
It is anticipated that there will also be changes to a week's pay used for calculating the basic unfair dismissal award and statutory redundancy payments and the unfair dismissal maximum compensation limit. These have not yet been announced.