Real Estate and Infrastructure
Reforms to the UK's private rented sector – where are we now?
Published on 11th Jan 2023
Widespread reforms are proposed with 'no fault' evictions being scrapped and the introduction of a legally binding 'Decent Homes Standard' to the sector for the first time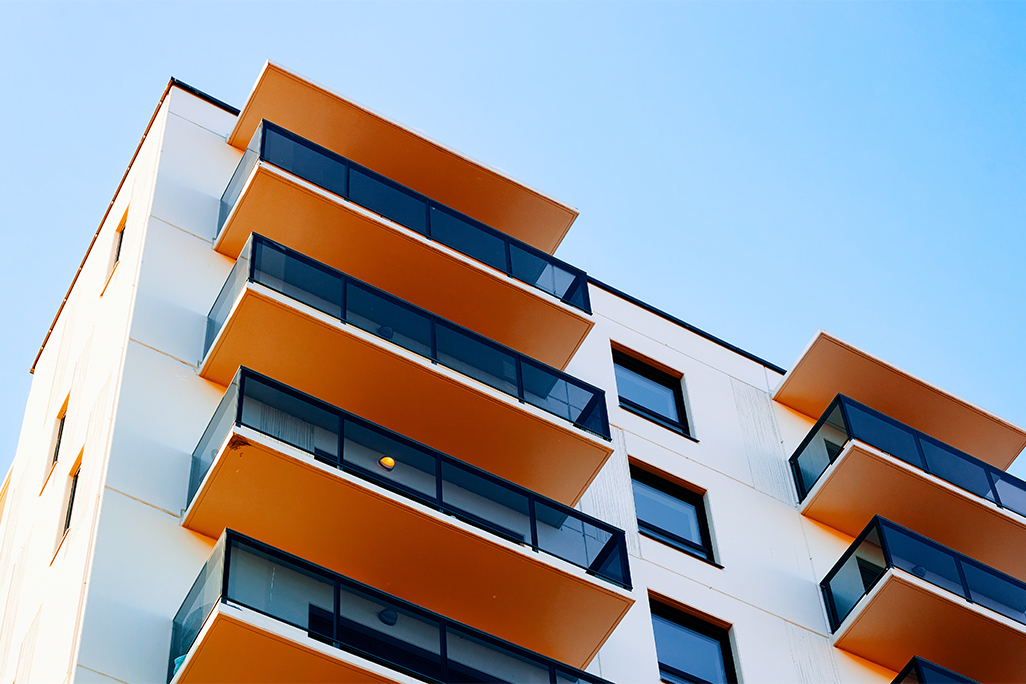 In April 2019 the government published its response to its consultation paper on reforming tenancies in the private rented sector in England, but now, several years later, the UK has still not achieved this proposed reform. As we look ahead to real estate predictions for 2023, many are speculating that 2023 will be year of substantive change in this area of residential law 
Following the publication in June 2022 of the UK government's white paper "A Fairer Private Rented Sector", the reforms introduce the long-awaited "New Deal" offering "quality, affordability and fairness" for the 4.4 million households who rent from private landlords. They build on the significant regulation introduced to the sector over the past decade and represent the most significant changes in 30 years. 
With the government confirming that it remains committed to the reforms (originally announced in its 2019 manifesto), proposed plans to introduce the Renters Reform Bill in this session of Parliament have been welcomed by many who were dismayed when Liz Truss's short-lived administration suggested that the reforms would be put on hold, if not entirely scrapped. There is still some way to go before any bill becomes law.
Aim of the proposals
The "new deal" introduces a blueprint for renters reform, providing new measures to ensure decent, well looked after homes are available for rent. It is intended to provide greater protections and powers for tenants to challenge poor practice and unjustified rent increases and it forms part of a package of wider reforms. 
The white paper sets out how the government is to deliver its stated aims to "raise the bar on quality and making this new deal a reality for Renters".
A new 'Decent Homes Standard'
Landlords in the private rented sector will for the first time be subject to new statutory requirements to ensure that their properties are free from health and safety hazards and do not fall into disrepair. Local councils will be given the tools to enforce the standard. 
A consultation on the decent homes standard ran from 2 September 2022 to 14 October 2022. As at the date of writing the outcomes have not yet been released. It is anticipated that these will be published shortly, as government guidance is to release results within 12 weeks of a consultation closing.
Tenant security and ending tenancies
Under the government's proposals, "periodic tenancies" will become the new norm, replacing both assured and assured shorthold tenancies. 
Landlords will lose the "no fault" eviction option as "Section 21" is to be abolished and the new regime will allow landlords to regain possession of their property only in "reasonable circumstances" relying on statutory grounds for possession to be defined within the new legislation. New "beefed-up" grounds will permit a landlord to end the tenancy if they intend to sell or wish close family to move into the property, provided at least six months has passed since the beginning of the contract.
There will be changes to the current rules permitting landlords to seek possession for rent arrears. The existing mandatory ground, enabling a judge to grant a possession order if the tenant is in rent arrears of at least two months at the time of service of an eviction notice and the court hearing, will be retained. The notice period for the eviction notice will be increased from two to four weeks.
A new mandatory ground for repeated serious arrears will be introduced – and possession orders will be granted if there have been at least two months' rent arrears on any three occasions within a three year period, regardless of the balance of arrears at the hearing date.
Tenants will be permitted to end their tenancy at any time on giving two months' notice.
Other changes to tenancy terms
Rent increases will be permitted only once a year on giving at least two months' notice, to allow tenants time to consider their options. Rent review clauses will be prohibited and backdoor evictions via an unreasonable rent increase will also be barred, with improved mechanisms introduced to allow tenants to challenge such increases. 
Pets have been making headlines, but landlords will retain a right to refuse permission to keep pets at a rented property where reasonable. Tenants should not assume they are being given the automatic "right" to bring a pet into their rental property as it will depend on the circumstances and nature of the occupation.
It will become illegal to impose a blanket ban on renting to families with children or those in receipt of benefits. However, there will be no prohibition on a landlord imposing affordability criteria nor on selecting tenants based on the results of credit checks.
Operational issues
Court system
Earlier proposals to introduce a Housing Court have been abandoned. The backlog of court possession actions has been severe and this proposal has now been rejected in favour of other more cost-effective measures to improve efficiency. A package of process reforms are to be brought forward to digitise, prioritise and improve the current court systems, together with enhanced access to legal advice for tenants.
Ombudsman
A new ombudsman is to be introduced for the benefit of private rental sector tenants. All landlords will be required to be members of the scheme and it is intended that tenants will have access to a quick, cheap and less adversarial means of redress as well as support in the case of more vulnerable consumers.
Property portal
Landlords will be required to register on a new digital property portal through which regulatory compliance can be demonstrated. 
The aim is to improve the flow of information to prospective tenants to allow informed choices to be made about housing options and to improve landlord awareness of their responsibilities. Local authorities will be given powers to take enforcement action against private landlords who fail to join the portal.
When would the reforms take effect?
To avoid a two-tier system, the new rules will initially be applied to existing tenancies. However, the new regime will be introduced in two stages to allow appropriate time for preparation.
Once the Renters Reform Act becomes law, six months' notice will be given of a first implementation date – from this date all new qualifying tenancies will governed by the new rules. 
At least 12 months after that first implementation date, the second implementation date will automatically transition all existing residential assured and assured shorthold tenancies to the new system.
Which tenancies are affected?
Most tenancies in England under which rent is paid will be in scope, including privately rented student houses  – however, purpose-built student accommodation is specifically excluded if the provider is registered for one of the government approved codes (such as ANUK/Unipol).
Although purpose-built student accommodation is to be exempted, large numbers of private landlords of student accommodation may find the inability to determine with certainty when a tenancy will end to be particularly problematic. While the detail of the new rules is as yet unknown, it may lead to those landlords offering the following year's students contracts that are conditional on the current occupants actually vacating before the next academic year – a situation which could lead to significantly greater concerns as to security of occupation for the newly arriving students.
Osborne Clarke comment
As the detail emerges, the impact of the reforms on both tenants and landlords will become clearer.  Concerns have been expressed by the residential landlords association, the NLRA, which has begun campaigning for changes to the proposals stating "a workable replacement is needed if Section 21 is to be abolished. This is crucial to enable landlords to evict in legitimate circumstances, such as anti-social behaviour. The reforms need to ensure that landlords retain confidence in the sector and continue to provide the homes for rent that the country so urgently needs."
Landlords may be concerned by the end of "no fault" evictions and the fact they cannot recover possession of a property at the end of the fixed term without a breach of the agreement by the tenant. This could lead to a crackdown by landlords on tenant breaches as they become increasingly relied on to recover possession of the property.
Tenant groups meanwhile have welcomed the reforms, in particular the potential end of section 21 notices. The housing charity, Shelter, calls the reforms a gamechanger and says that the proposed Renters Reform Bill "promises people safety and security in their home, and it makes clear that landlords need to play by the rules. Gone will be the days of families being uprooted and children forced to move school after being slapped with a Section 21 no-fault eviction for no good reason." 
The proposals in the white paper are expected to be laid before Parliament in the form of a Renters Reform Bill, as announced in the Queen's speech in May 2022, due to be introduced during this session. While recent indications are that a draft bill will be published in spring this year, there has been no further indication of when the draft bill will finally be brought before Parliament. Therefore, while it seems likely it will be enacted this year, it is still up for speculation if we can expect the actual implementation of the provisions in 2023 or if it may take until next year for this.