The Built Environment
Putting ESG at the heart of regeneration
Published on 13th Apr 2022
Regeneration specialists joined an Osborne Clarke roundtable to discuss policies and practical steps to ensure the delivery of sustainable places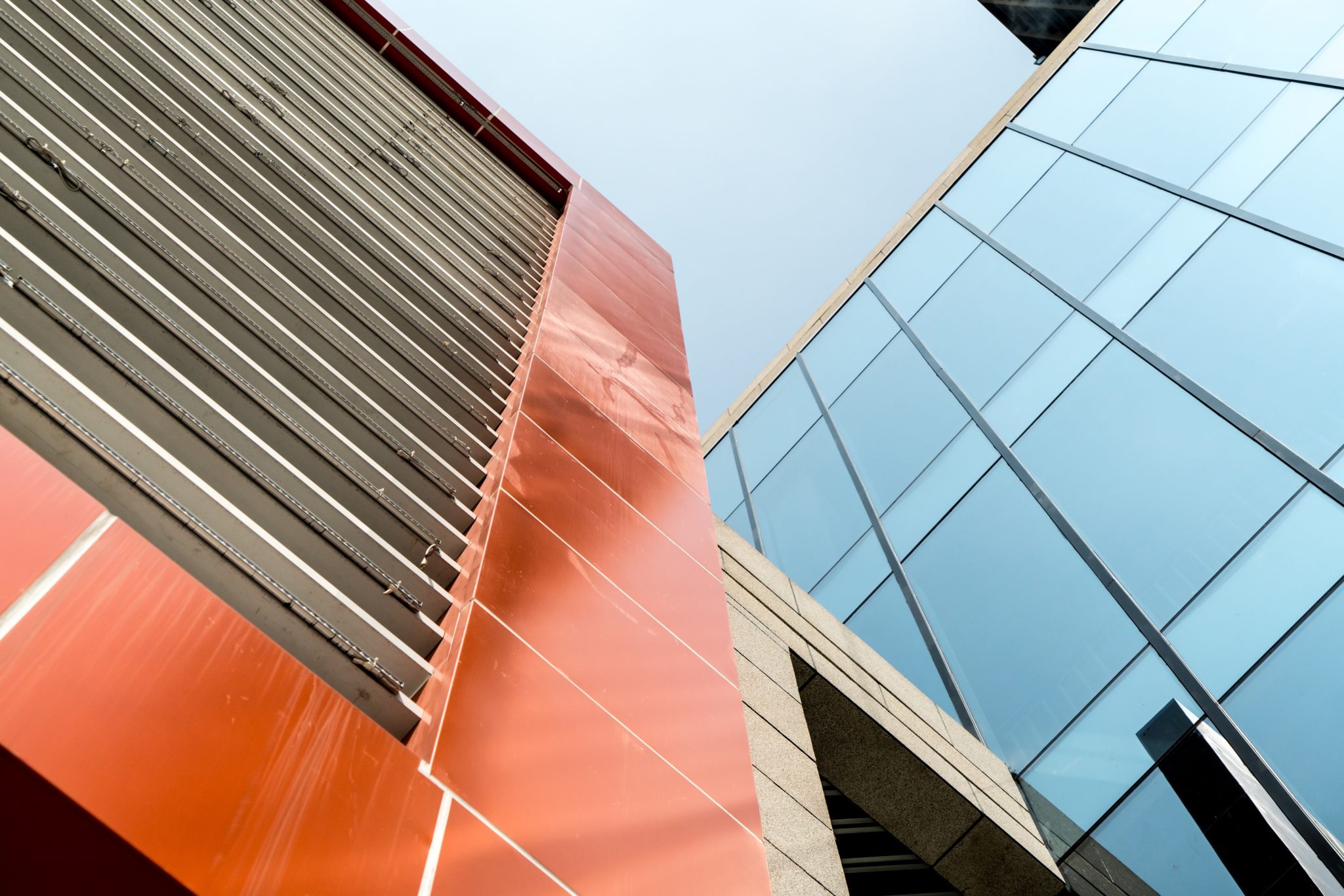 Environmental, social and governance (ESG) issues are top of the agenda in the development sector as stakeholders look to ensure that sustainability is at the centre of the built environment. How is this change being driven and delivered in the sector?
Is change being achieved through the planning system and recent government legislation or by the market? How do viability and a focus on ESG sit alongside each other? What role does (and should) the planning system play in driving the ESG agenda? And is the idea of "ownership" and longevity fundamentally embedded in any ESG strategy?
These are some of the questions that were discussed at a recent roundtable hosted by Osborne Clarke and Planning Potential that brought together prominent developers, investors and promoters to discuss how regeneration schemes can be delivered more sustainably and the role of the planning process in achieving this aim.
Top-down and bottom-up change
Change in the market is being driven top-down by the green agendas of investors and lenders and bottom-up from the demands of end users rather than primarily through the planning system.
Symon Bacon, development director for British Land's Canada Water development, sees end-user requirements as a real driver of change. Office tenants are demanding buildings that have sustainability "front and centre" of their design, delivered with a focus on minimising embodied carbon and operating in a sustainable way. As an example, British Land's Canada Water scheme will not use gas for energy but will be 100% electric, allowing occupiers' energy usage to be zero carbon.
As Kate Pix, regeneration director at Kajima Partnerships, explained, people are very interested in ESG, but in practical terms it comes at a cost which can be a challenge from a viability perspective. The implications of delivering schemes that meet ambitious ESG targets on things like initial land values and end-user costs is a conversation which needs to be had openly.
Ed Owen, investment director for multifamily housing at Packaged Living, is confident that there is an enthusiasm across the sector to do the right thing from a sustainability perspective, driven in part by investors with an active desire to invest in properties with strong green credentials. Things still need to stack up commercially and investors can see the benefits of investing now to future-proof housing stock and protect long term value.
The planning system also has an important role to play. Paul Galgey, associate at Planning Potential, explained that ESG considerations are increasingly part of planning policy, which is moving towards embedding ESG as the norm rather than the exception. The London Plan is a good example, with its strong positions and focus on (among other things) the circular economy, whole-life carbon, active transport options and affordable housing commitments. The London Plan is a blueprint for other policy makers elsewhere and its focus on ESG is here to stay. 
Squaring viability and investment
But how do viability and a focus on ESG sit alongside each other? Are they mutually exclusive? Damon Turner, partner at Welbeck Land, acknowledged the tension between investment in sustainable options and maximising developer profit. A promoter's job is to maximise capital return for the landowner and justifying a scheme that delivers ESG initiatives beyond the minimum policy requirements can be difficult with a short-term view of value returns. Long-term ownership of schemes by landowners is, therefore, important, as up-front investment in ESG can improve future value if considered over an appropriate period of time.
Kate agreed and gave the example of developments delivered in joint venture with local authorities, which are required to demonstrate best value through their procurement processes. If local authorities focus on capital receipts, it can be difficult to demonstrate best value with an ESG agenda; whereas a focus on the long-term value of legacy can help to justify up-front costs. Green technology will develop over the lifetime of a development, and this needs to be taken into account when considering investment.
Longer-term modelling is key, according to Symon. By changing the parameters and appraising schemes over a longer period, it becomes clearer that investment in more sustainable options makes commercial sense. In five years, will potential occupiers be willing to take the stock being built now if developers don't invest fully in ESG on the scheme? If enough developers and landowners assume that they will be long-term owners of their schemes, the market will begin to shift for other developers.
Damon noted that the property industry tends to look short term (over five- or seven-year investment fund cycles, for example), which can be problematic for long-term modelling. When appraising a large scheme, ultimately, the long-term return will be higher if you invest in ESG at day one – but that takes a willingness to look beyond a quicker, smaller cash return.
Paul added that there can be a disconnect between planning policy (which is more intangible by nature) and practical problems faced by developers. Planning policies would benefit from being more flexible in some ways to make ESG more accessible in practical terms. If there is a tick-box approach to planning policy, it is difficult to demonstrate a viable scheme that meets requirements on day one. If policy was targeted over a longer time frame, it could help deliver sustainable developments. Could local authorities require key performance indicator reviews at years five and 10 of a development, in the same way that viability reviews are conducted, to demonstrate how developers have met sustainability targets?
When thinking about the "S" in ESG, in certain cases, initiatives that focus on building sustainable communities can be easier to implement as they can fit naturally with what developers are trying to achieve. The idea of designing in a way that supports sustainable communities is already ingrained in some products such as build to rent and multi-family developments, said Ed. Developers have had a focus on social value for longer, said Kate, as they have seen the value of engaging with communities to make them feel part of the regeneration of their area. Schemes increasingly make use of effective meanwhile uses and good regeneration masterplans should have a focus on engaging with, designing for and continually consulting the people who already live in the area along with new people moving in. 
Biodiversity net gain
One way in which government is seeking to make meaningful change is through legislation on biodiversity net gain (BNG). Although full details of the implementation of the Environment Act's mandatory BNG requirements are still being finalised, BNG is on its way and the use of legislation will force developers to focus on biodiversity. It should be high on developers' agendas for all of their schemes.
The panellists were supportive of the principles behind the new BNG requirements. As Ed pointed out, however, local authorities will need to focus on how they will be implementing, monitoring and managing the BNG framework, whatever it ultimately looks like. As an example of how local authorities can successfully drive improvements in the industry, Kate pointed to the fact that public procurements for the development of public land always have a heavy focus on delivering social value and supporting sustainable communities, which encourages community engagement from day one.
On larger regeneration schemes, Symon's view was that BNG requirements can be satisfied by focussing on placemaking. The reality is that there is an overlap between making an amazing place in which people want to live, work and socialise, and delivering biodiversity-friendly areas. A one-size fits all approach is unlikely to work, however. Damon pointed out that BNG becomes more of an issue on smaller sites, particularly if there is a high base-point for biodiversity, given that there are not currently a huge amount of options for offsetting. Ironically, BNG can be harder to achieve in a rural setting than it can in an urban setting in some cases.
Osborne Clarke comment 
Stakeholders across the industry are embracing ESG and are focussed on delivering regeneration schemes that have environmental and societal sustainability at their heart. This change is being driven by the changing corporate policies of investors, funders and developers, as well as the higher expectations of consumers. Delivering places that meet those expectations while maintaining commercial viability is the challenge that the industry faces; a challenge that everyone agrees is well worth grappling with.
The roundtable event was led by Anastasia Gorokhova, Anna Fouracre, Caroline Bush and Matt Leggett from Osborne Clarke, in conjunction with Paul Galgey of Planning Potential.