Employment and pensions
Public Service Pensions Update | September 2020
Published on 29th Sep 2020
Welcome to the latest edition of our Public Service Pensions Update.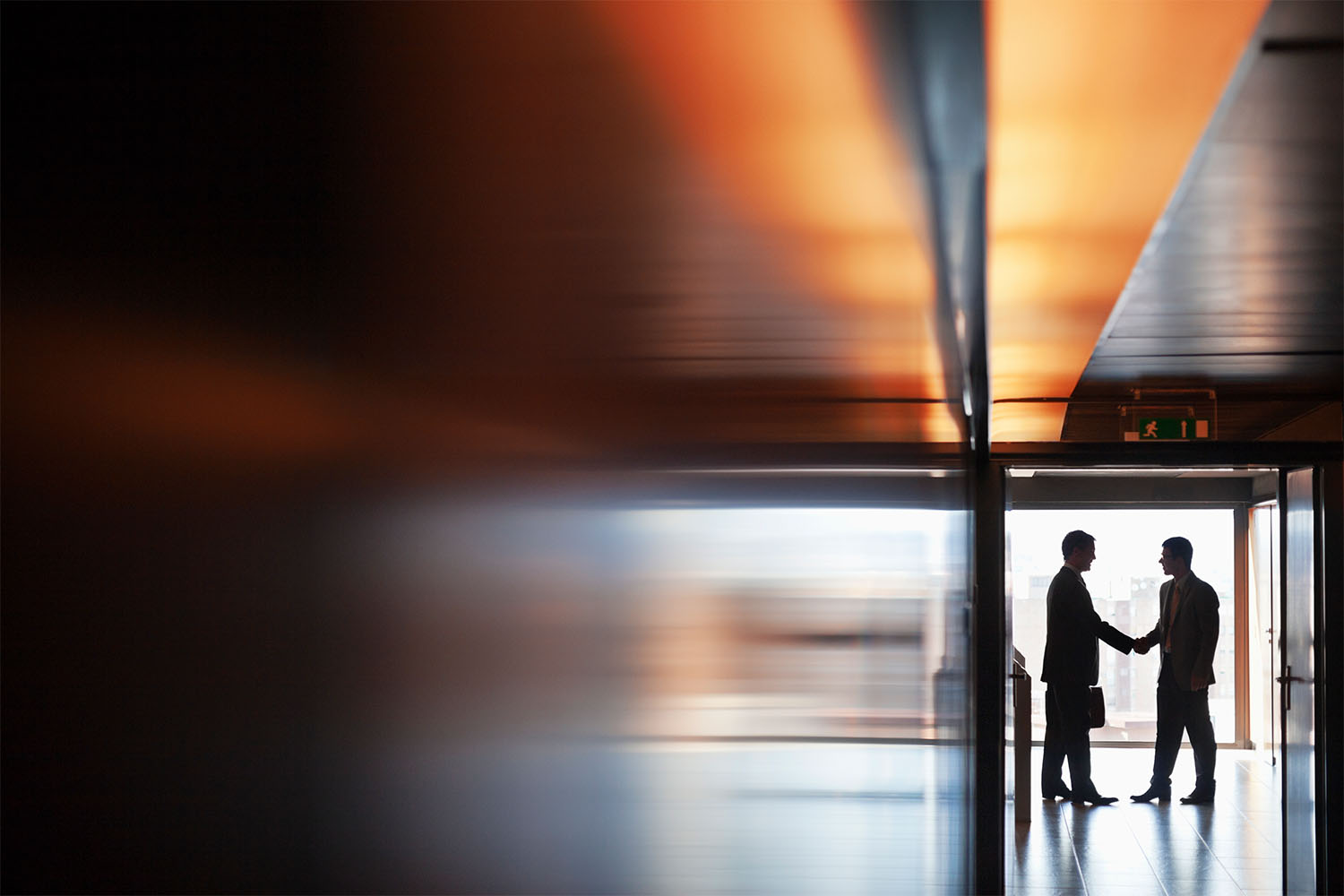 In this edition, we focus on a series of changes that will affect the Local Government Pension Scheme (LGPS) and some points that will be of interest to all public service schemes.
If you would like to discuss any of the developments in this newsletter, please contact one of the experts listed below.
Covid-19 | New support and updated guidance
The UK government has set out its Winter Economy Plan, a stimulus package to provide more targeted support for jobs and businesses in light of the ongoing pandemic. The measures announced include a new Job Support Scheme, which will replace the Coronavirus Job Retention Scheme on 1 November 2020. You might like to read our Insights about the Winter Economy Plan and new Job Support Scheme.
The Pensions Regulator has updated its guidance on reporting duties and enforcement activities and its activities during Covid-19. The changes relate to relationship supervision and the deadlines for reporting non-payment of contributions.
Administration | Minimum pension age will increase to 57
The government has confirmed that it still intends to legislate to increase the minimum pension age from 55 to 57 from 2028.
Schemes need to consider when and how to communicate this increase to the members who will be affected by it. We do not expect this change to affect members who have a protected pension age.
Administration | Pension scams
The Police Foundation and The People's Pension have published a report which says that, looking at just 13 pension providers, "£54m of pension wealth was suspected to have been targeted by scammers in 2019 ... of that, potentially £31m was lost" and "62 per cent of consumers proceeded to transfer their pension even when warned of the risks". Administering and employing authorities might like to read the report, which looks at how pension scams have developed and makes a series of recommendations aimed at improving the response to them.
Following the introduction of the ban on "cold calling" people about their pensions, the Information Commissioner's Office has fined Swansea company CPS Advisory Ltd £130,000 for making over 100,000 unauthorised marketing calls to people about their pensions.
Update | Scheme changes following McCloud
In our July 2020 newsletter, we reported that HM Treasury, the Ministry for Housing, Communities and Local Government and the Ministry of Justice were consulting on proposals for remedying, in the public service pension schemes, the unlawful discrimination identified by the Court of Appeal in the McCloud case.
The Home Office has now published guidance on the HM Treasury consultation. This refers to claims against the Police Pension Scheme. It also looks at next steps and notes that "[r]emoving the discrimination will take time, but the government is committed to ensuring that all eligible members are treated equally and are able to choose to receive benefits under the terms of either their legacy scheme or the reformed scheme. This will not happen before 2022 but any payments will be backdated to 2015 where necessary."
The Government Actuary's Department has also shared a news story explaining the support it is providing for the remedy process.
Open consultation | Reforming local government exit pay
In our July 2020 newsletter we reported that HM Treasury had published a consultation response on restricting exit payments in the public sector.
The Ministry of Housing, Communities & Local Government is now seeking views on the government's proposals for reforming local government exit payments.
The proposed fit with pensions is discussed in paragraphs 4.4 to 4.9 of the consultation. Members of the Local Government Pension scheme who are made redundant at or after age 55 would generally have a choice between:
deferring payment of their pension and taking a discretionary redundancy payment;
taking an immediate actuarially reduced pension and a discretionary redundancy payment; or
taking a statutory redundancy payment and an immediate pension. If the combined total of the pension strain cost and the statutory redundancy payment is within the £95,000 limit, then the pension can be paid unreduced. If they exceed it, then the pension will have to be partially reduced unless the member is willing and able to contribute to the pension strain cost.
If you would like to respond, the consultation is open until 9 November 2020.
Open consultation | Climate risk: governance and disclosure
The Department for Work and Pensions is seeking feedback on proposals to require large occupational pension schemes to:
implement effective governance, strategy, risk management and associated metrics / targets for assessing and managing climate risks and opportunities, from 1 October 2021; and
provide climate risk disclosures which are in line with the Task Force on Climate-related Financial Disclosures (TCFD) recommendations (in other words, publish a TCFD report) on a scheme or scheme sponsor's website, within seven months of the end of the scheme year, or by 31 December 2022 (if earlier).
We discuss these proposals and the schemes they affect in our Insight. The scope and timing document confirms that the Ministry of Housing, Communities and Local Government will make provision for the Local Government Pension Scheme. If you would like to respond, the consultation is open until 7 October 2020
Consultation response and new regulations | Changes to the LGPS local valuation cycle and management of employer risk
In our March 2020 newsletter, we reported that the Ministry of Housing, Communities & Local Government (MHCLG) had published a partial response to its Local Government Pension Scheme consultation on changes to the local valuation cycle and management of employer risk.
The first response focussed on the reform of exit credits. MHCLG has now published a second partial response addressing ability to review employer contributions between valuations and flexibility on exit payments.
Briefly, the response confirmed that the government would change the law to allow:
administering authorities to review the contributions of an employer between valuations where there has been a significant change to the liabilities of an employer or a significant change in the employer's covenant;
an employer to request a review of contributions;
administering authorities to spread exit payments from an exiting employer over a period where the employer no longer has active members in the scheme; and
the establishment of deferred debt agreements, subject to certain requirements.
These changes have been introduced through The Local Government Pension Scheme (Amendment) (No. 2) Regulations 2020, which came into force on 23 September 2020. The consultation response confirms that guidance will be issued.
Police Pension Scheme | Legal challenge
In our February 2020 newsletter, we reported the High Court's decision in Carter v The Chief Constable of Essex Police and others, on a Police Pension Scheme rule restricting payment of a widow's pension for pre-6 April 1978 service to cases where the widow married the member before he retired.
We have now seen reports that High Court proceedings have been issued against the Government in relation to provisions in the 1987 Regulations under which a survivor will lose their pension if they remarry or start living with a new partner.
Pensions Ombudsman | Ill health retirement
The Pensions Ombudsman has:
rejected a complaint by a member of the NHS Pension Scheme who has not, in fact, been able to return to work that they should have been awarded Tier 2 ill health retirement benefits;
considered a second complaint by a member of the NHS Pension Scheme who was mistakenly allowed to re-join the scheme after returning to employment whilst in receipt of ill health retirement benefits; and
rejected a complaint by a member of the Principal Civil Service Pension Scheme in relation to the rules applied and amount of benefit paid on their ill health retirement.
Brexit | Continuing negotiations
As talks between the UK and EU continue, Funds should revisit their contingency plans for when the transition period comes to an end on 31 December 2020. Funds might also like to read our Brexit Insights and business briefs.
House of Commons Library briefing papers | New and updated
The House of Commons library has published or updated the following briefing papers, which might be of interest to public service pension schemes and employers: