Employment and pensions
Public Service Pensions Update | November 2020
Published on 25th Nov 2020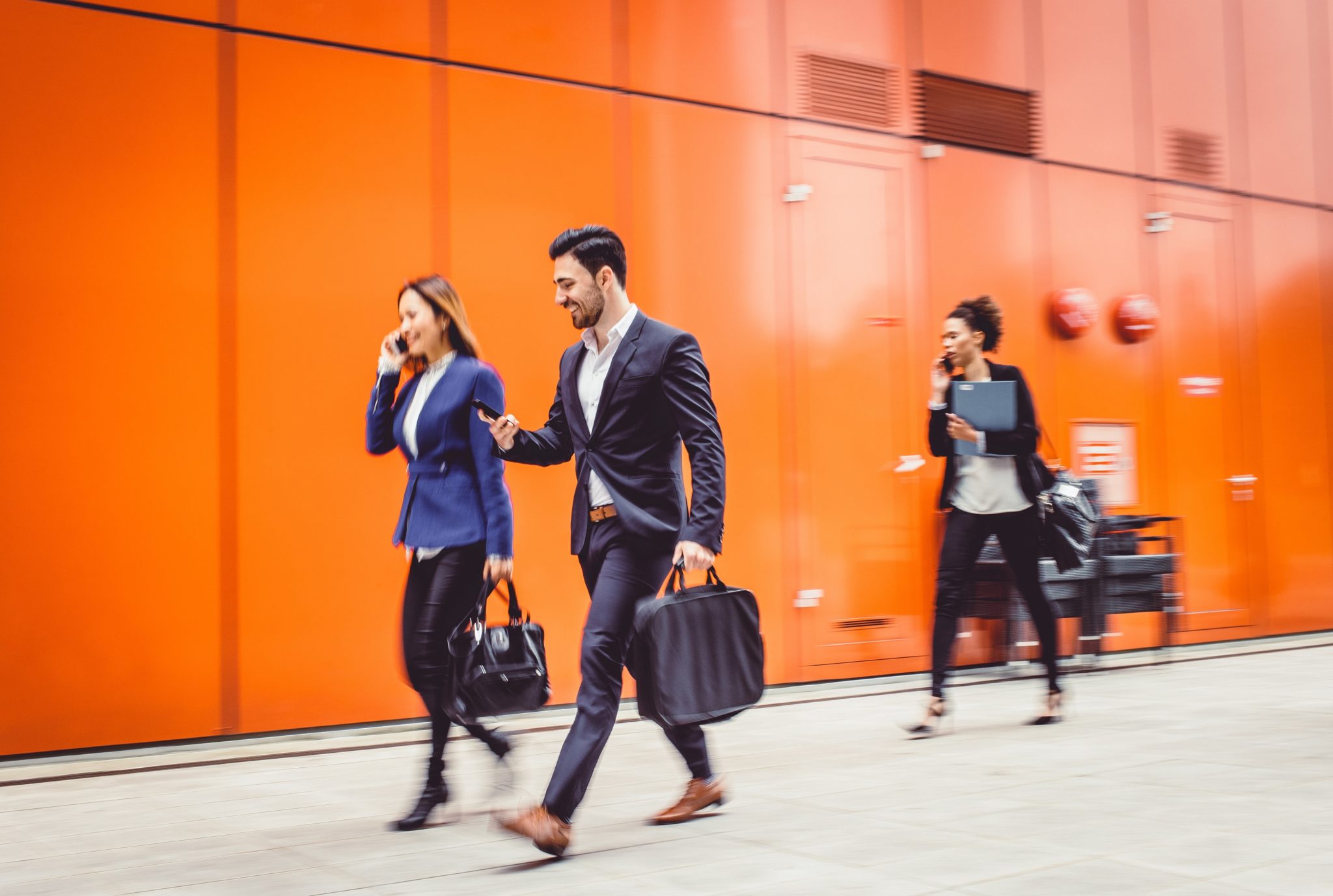 In this edition, we look at a series of developments, ranging from submitting your compliance report to the Competition and Markets Authority (CMA) to a High Court ruling which could affect you if you have underpaid benefits in the past.
If you would like to discuss any of the developments in this newsletter, please contact one of the experts listed below.
Governance | Time for first compliance statement and certificate
Local Government Pension Scheme (LGPS) managers need to send a first annual compliance statement and certificate to the CMA to confirm that they are complying with the "strategic objectives for investment consultancy provider" element of its 2019 order.
Schemes must prepare their first compliance statement and certificate and make sure these arrive with the CMA between 10 December 2020 and 7 January 2021. The scheme advisory board's October 2019 briefing is still current.
Governance | Public service scheme survey results
The Pensions Regulator (tPR) has published the results of its public service governance and administration survey 2019. The report makes essential reading for all public sector schemes.
Governance | Protecting schemes from employer distress
When a pension scheme employer is in financial distress, the options available for protecting defined benefit and CARE (career average revalued earnings) schemes and their members can be limited and actions taken by the employer can result in serious scheme losses.
With this in mind, tPR has published guidance on steps that all trustees should take to help protect their scheme from employer distress.
LGPS administering authorities might like to consider the guidance if they have any participating employers who could be subject to insolvency proceedings, even if they are not currently showing any signs of distress.
Transfer values | High Court ruling on past underpayments
In our October 2020 newsletter, we discussed a HM Treasury consultation on Guaranteed Minimum Pension (GMP) indexation in public service pension schemes.
For public service pension schemes, indexation is part of the solution for equalising (meeting the legal requirement to remove any differences between) the GMP earned by men and women between 17 May 1990 and April 1997.
In the private sector, the High Court has considered GMP equalisation in Lloyds Banking Group Pensions Trustees Ltd v Lloyds Bank PLC and others. The court has just handed down a third judgment in that litigation, this time on the question of which scheme (the scheme that paid the transfer value or the scheme that received it) is liable to pay a top up where a transfer value has been underpaid.
In the context of the Lloyds litigation, the transfer values did not include an adjustment for GMP equalisation. However, the judgment sets principles that could be relevant in any case where schemes, including public service pension schemes, find that they have underpaid transfer values in the past.
Schemes in the process of reviewing past underpayments should discuss the decision with their legal advisers.
Administration | Pledge to protect members from pension scams
tPR has launched a campaign asking trustees, providers and administrators to pledge to do what they can to protect scheme members and follow the principles of the Pension Scams Industry Group's Code of Good Practice.
You can find out what commitments you need to make in order to make the pledge, and how to self-certify, on this web page. 
Administration | Cyber risk
The Institute and Faculty of Actuaries has published a paper on pension scheme cyber risk. The paper considers the risks faced by pension schemes and suggests actions that trustees and administrators can take to reduce cyber risk. It also flags up other guidance notes which have been published.
The note is essential reading for administering authorities, who are in a similar position to pension scheme trustees. Administering authorities should also take note of the Pensions Administration Standards Association's new cybercrime guidance for pension scheme administrators and decide what action they will take in response to these new guides.
Guidance and directions | Cap on public service exit pay
In our October 2020 newsletter, we reported that The Restriction of Public Sector Exit Payments Regulations 2020 had been made and would come into force on 4 November 2020.
HM Treasury has now published guidance and directions in relation to the £95,000 cap on public service exit payments.
For the Local Government Pension Scheme (LGPS), it is still not clear when the draft regulations implementing the cap will come into force. The consultation on the draft regulations has been extended until 18 December 2020, so they may not be in force until sometime in 2021, creating a period of uncertainty for administering authorities and employers.
The LGPS scheme advisory board continues to update its public sector exit payments page and employing and administering authorities will want to read the recent updates, which include commentary on legal advice, information for employers and information for administering authorities. The scheme advisory board and the Local Government Association (in its position statement) recommend that employers and administering authorities should take legal advice on how to proceed until the draft LGPS regulations come into force.
Consultation response | Independent schools and the Teachers' Pension Scheme
In our September 2019 newsletter, we reported that the Department for Education was consulting on changing the rules of the Teachers' Pension Scheme (TPS) to allow independent schools to opt out on a more flexible basis: to "opt out of TPS participation for future teaching staff whilst allowing existing staff to remain as active members".
The Department has now published its consultation response in which it confirms that it intends to proceed with this proposal. It will prepare and consult on draft amending regulations, with a view to those regulations coming into force in spring 2021.
Guidance | Teachers' pensions
The Department for Education has published updated guidance on pension grants for schools, local authorities and music education hubs, and the Education and Skills Funding Agency has updated its guidance on teachers' pension employer contribution grant allocations and conditions of grant for 2020 to 2021 financial year.
Brexit | Public procurement
The Cabinet Office has issued guidance on a new e-notification service, "Find a Tender", which will be used to post and view public sector procurement notices from 1 January 2021.
The Public Procurement (Amendment etc.) (EU Exit) Regulations 2020 have also been made and revoke and replace the Public Procurement (Amendment etc.) (EU Exit) Regulations 2019.
Brexit | Teachers' pension scheme
The Teachers' Pensions Schemes (Amendment) (EU Exit) Regulations 2019 will "end the recognition of employment at an accepted school, which is a member of the Council of British International Schools and is located in a member state, as accruing pension for the purposes of teachers' pensions arrangements" and "make savings in respect of those teachers who were employed at an accepted school and had made contributions".
Brexit | Contingency plans
As talks between the UK and EU continue, Funds should revisit their contingency plans for when the transition period comes to an end on 31 December 2020. One area that needs to be considered is whether action is needed to ensure that members who live in the EU can continue to receive their pensions. For example, some banks are closing the UK bank accounts of people who live in the EU.
Other developments | Q1 2021 pensions action plan
We have released our Q1 2021 pensions action plan. Each action plan is a summary of changes and proposals in pensions law and regulation over the last quarter, most of which are also relevant to public sector pension schemes.
House of Commons Library briefing papers | New and updated
The House of Commons library has published or updated the following briefing papers, which might be of interest to public service pension schemes and employers:
• Pension schemes bill 2019-21;
• Immigration and Social Security Co-ordination (EU Withdrawal) Bill 2019-21;
• Public sector exit payments cap;
This newsletter covers developments relating to public service pensions in England and Wales, with a focus on the Local Government Pension Scheme.