ESG – Environmental, Social and Governance
Playing fair to save the planet: when UK and EU competition law meets sustainability
Published on 24th Mar 2023
How competition law is adapting to the growing demand for sustainable business collaborations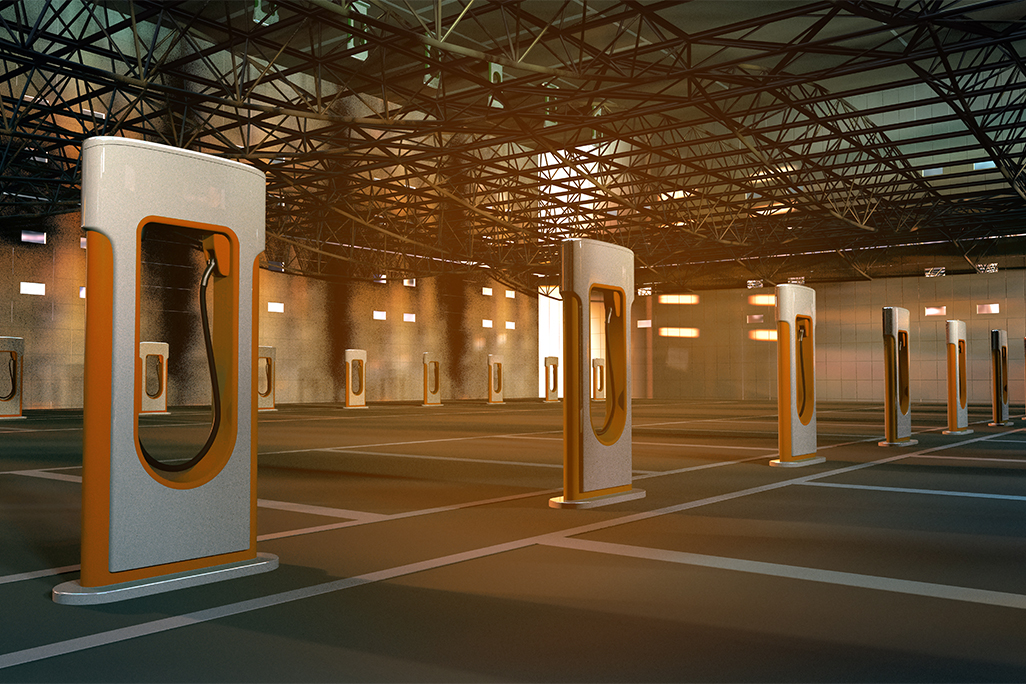 As meeting environmental, social and governance (ESG) goals becomes a growing business priority, competition law is adapting to encourage collaborations between competitors that promote these objectives.
Examples of agreements pursuing ESG objectives that businesses may wish to enter into include phasing out unsustainable products or production practices, creating environmental standards for their industry or collaborating on research and development of more sustainable products. Businesses may also pursue objectives such as improving animal welfare, better working conditions within their industry and human rights more widely.
UK and European proposed changes
What then are the proposed changes to the way EU and UK competition law approaches these agreements and the actions of national competition authorities (NCAs) within the EU?
In the UK, the Competition and Markets Authority (CMA) is consulting on draft guidance on the assessment of sustainability agreements until 11 April 2023. Draft guidance has also been published by the European Commission and the Netherlands Authority for Consumers and Markets (ACM).
A number of other NCAs have indicated that they will consider publishing their own guidance on sustainability agreements and horizontal regulations in the future but, in the meantime, they will follow the Commission's guidance. Those NCAs that have not published their own guidance, such as in France or Italy, have nevertheless focused their enforcement action in recent years on the interaction between competition and sustainability and have indicated that they will continue to monitor this area closely.
This focus may translate into sector enquiries, market investigations and possibly substantial fines for those found to have breached competition law. This includes enquiries and investigations into sectors and markets with a direct link to sustainability – such as the electric vehicle charging market. However this focus extends to all sectors of the economy – as a French investigation and substantial fine in the flooring sector indicates. Additionally, in its most recent priority policy note, the Belgian Competition Authority has declared that monitoring the application of competition policy in the context of the green and circular economy in Belgium is a strategic priority.
Both the UK CMA's and the Netherlands ACM's drafts provide guidance on sustainability agreements in three eventualities. First, sustainability agreements that are unlikely to restrict competition and, for certain agreements, they consider a novel approach to the assessment of the consumer benefits of an agreement. The UK and Dutch regulators also provide guidance when these agreements do or do not fall within the scope of the cartel prohibition. The Commission's guidance does not consider this novel approach, however.
Agreements with limited competition risks
The draft guidance published by the CMA, the Commission and ACM identifies a number of agreements that are unlikely to infringe the prohibitions on agreements between competitors. These include agreements on:
The internal corporate affairs of businesses. For example, an agreement between businesses to eliminate single-use plastic in their business premises or to moderate the use of heating and air-conditioning in offices.
Campaigns to raise awareness of environmental issues within the industry or raising consumers awareness of the environmental impact of their consumption.
The creation of a database to collate information about the environmental credentials of suppliers and customers. A crucial caveat to this is that no competitive information is shared as a result of the agreement and there is no requirement to only supply customers or only use suppliers listed on the database.
Broadly, competition authorities take the view that these agreements do not affect the way businesses compete with each other.
There is some national variation in the types of agreements included in this guidance. The Netherlands' ACM takes the view that non-binding agreements to incentivise a positive contribution to a sustainability objective or codes of conduct promoting environmentally conscious business practices are permissible – as long as all companies are free to participate or set alternative standards.
Assessing sustainability agreements
Most competition regimes permit collaborations between competitors that lead to an increase in consumer welfare. With some variation, the criteria for this exemption are:
the agreement contributes to benefits within the market;
consumers receive a fair share of these benefits;
the restrictions of competition in the agreement are necessary for reaching the benefits; and
competition is not eliminated in respect of a substantial part of the market concerned.
The CMA's, Commission's and ACM's draft guidance contain an explanation of how sustainability agreements can meet these criteria. They specifically focus on the benefits that can be taken into account when assessing the agreement and who can be considered as a "consumer" for the purposes of this assessment.
Defining a benefit
The sharing of benefits with consumers is a key part of the exemption criteria. In previous years, the assessment of benefits has been largely restricted to economic benefits accruing to consumers in markets directly affected by the agreement. A number of authorities have confirmed that harm to one set of consumers should not be offset against the benefits to a different set of consumers, especially where the second set of consumers is not directly affected by the agreement. The CMA's and ACM's draft guidance represents a substantial change in this approach for certain types of agreement.
For other agreements it may be possible to take account of benefits to consumers on separate but related markets. This includes an agreement defined as an "environmental sustainability agreement" by the CMA or as any agreement which pursues a sustainability objective as determined by the ACM. It also includes any agreement falling under the Commission's sustainability guidance.
These three authorities take a very different approach in defining the agreements that may count benefits on separate but related markets. Broadly, the CMA focuses tightly on agreements that have environmental benefits, whereas the Commission and ACM include agreements that pursue broader ESG objectives such as human rights, animal welfare and public health.
Additionally, the CMA's, Commission's and ACM's guidance provides greater detail on how to assess benefits accruing in the future. This is particularly relevant for sustainability agreements as often the full benefits of these will not be immediately felt. For example, the benefits of an agreement to phase out plastics in a production process are likely to accrue to future as well as current generations.
A more permissive approach
A subset of environmental sustainability agreements is referred to by the CMA as "climate change agreements" or by the ACM as "environmental damage agreements". When assessing the benefits of these agreements, the CMA and ACM take the view that it is appropriate to consider the benefits to wider society and not only consumers in the market affected by the agreement; that is, benefits to individuals outside of the relevant market. This marks a significant change from the previous assessment of the benefits of an agreement. Traditionally, only economic benefits to consumers in the same market could be considered.
"Climate change agreements" are defined by the CMA as those which contribute towards the UK's binding climate change targets under domestic or international law. The ACM defines "environmental damage agreements" as those which contribute to compliance with an international or national standard. An example of this type of agreement in the UK is an agreement between delivery companies to switch to electric vehicles.
The CMA would assess this agreement by considering the benefit to all UK consumers of the corresponding reduction in emissions. The ACM takes a similar approach for "environmental damage agreements". However, it is not clear from the ACM's draft guidance the exact scope of people who should be included in the benefit assessment.
Although the Commission does not differentiate between forms of agreement pursuing different sustainability goals, it does consider how "collective benefits" could be included in a competition assessment. In order to take account of "collective benefits", the Commission requires a substantial overlap between consumers in the relevant market and beneficiaries outside the relevant market.
For example, the collective benefits to all citizens of drivers purchasing a less polluting fuel could be taken into account as these drivers are also citizens. This is a more restrictive condition than considered by the CMA or ACM for "climate change agreements" or "environmental damage agreements". When assessing this type of agreement, the CMA and ACM indicate a willingness to consider collective benefits no matter how they relate to the relevant market.
Approach of enforcement authorities
The CMA, Commission and ACM have all indicated they will have an open-door policy in relation to agreements pursuing sustainability objectives. They invite companies to discuss potential agreements that pursue sustainability objectives with them. Companies and their advisers will welcome this stance given that the approaches in the draft guidance are a significant departure from the status quo.
Osborne Clarke comment
The assessment of environmental sustainability agreements can vary depending on how the agreement's objectives are defined. With the CMA and ACM suggesting a more permissive approach for certain types of agreement, achieving classification as one of these may smooth the road for businesses wanting to collaborate with their competitors with the goal of benefiting the environment.
The types of agreement that may fall within these more permissive categories is also likely to expand as governments react to increasing pressure to address wider ESG objectives – often by making further national or international commitments to pursue further targets. A key criteria for being considered in a more lenient manner is that the agreement under consideration aims to work towards national or international standards.
This is unlikely to be the last development for competition law and sustainability. Regulators across Europe and globally have indicated their intention to focus on this intersection for the coming year. Given the increasing focus on sustainability issues, due in a large part to public pressure, competition law will undoubtedly develop further in this regard.
Please contact one of our experts to discuss responding to the CMA consultation, which is open until 11 April.