Competition, antitrust and trade
New UK legislation envisages powerful digital markets regime and significant reform to consumer law
Published on 25th Apr 2023
The UK competition and consumer authority will be given new powers to regulate the tech sector as well as stronger consumer law enforcement tools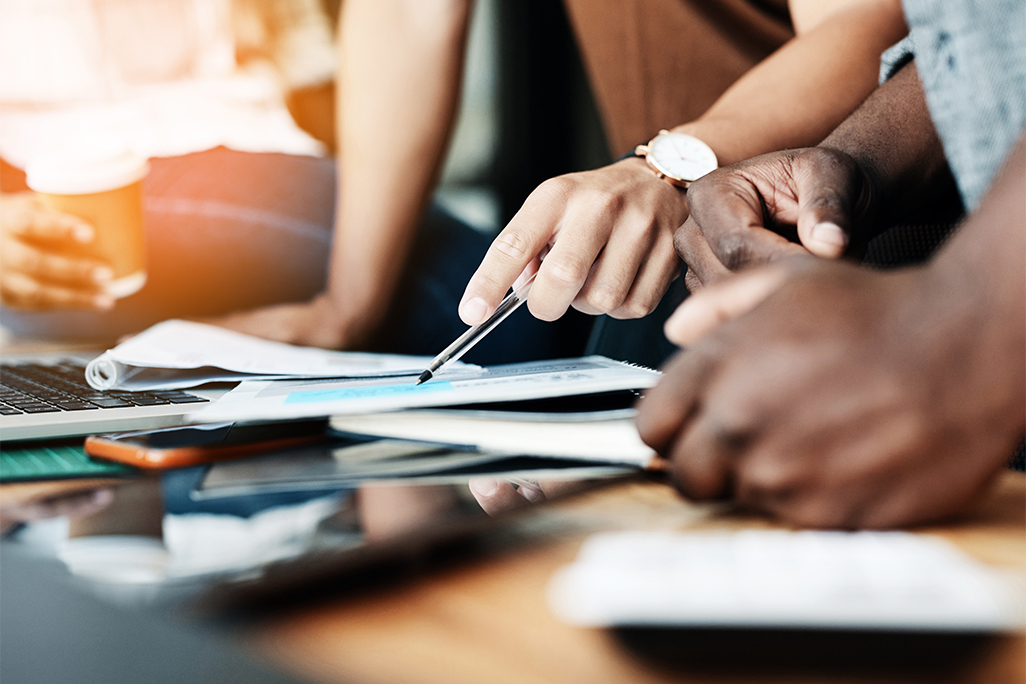 The UK's Digital Markets, Competition and Consumer Bill was presented to Parliament on 25  April 2023. The legislation brings sweeping reforms to competition and consumer law including:
regulating competition in digital markets and giving the Digital Markets Unit (DMU) a range of powers to regulate powerful digital firms;
creating a new regime for subscriptions to help consumers avoid subscription traps and enable them to cancel subscriptions;
giving the Competition and Markets Authority (CMA) the ability to directly impose fines of up to 10 percent of turnover for firms that breach consumer protection law; and
The government has also taken the opportunity to restate the consumer protection from unfair trading regulations as primary legislation. This has resulted in a number of amendments which are likely to have consequences including a new definition of consumer vulnerability which allows for situational vulnerability. In addition the government has given itself the power to add new blacklisted offences which are always unfair – the government announcements suggest that this will most likely include putting responsibility for ensuring that reviews are genuine onto platforms in the future – however it is not part of this legislation
New regulation of digital markets

The new legislation will target the most powerful digital firms. To fall within the scope of the new regime enforced by the DMU regime, a firm must satisfy:

- A UK nexus test (that is, have a sufficient connection to the UK in a particular digital activity);

- A revenue test; and

- An activity test (that is, conduct a digital activity, or digital activities, that fall within the scope of the regime).

Even if a firm satisfies each of these tests, this does not mean that the firm will automatically fall within the DMU's jurisdiction. Instead, the DMU will have the power to designate a firm that meets these tests with strategic market status (SMS), following a nine-month investigation, where it considers that the firm has substantial and entrenched market power in a particular digital activity, and this market power provides the firm with a "strategic position" in that digital market.

Conduct requirements

The DMU will be able to impose specific, tailored conduct requirements on a firm designated with SMS. Any conduct requirement imposed will be aimed at preventing exploitative conduct – that is, at preventing a firm from taking advantage of its position of market strength.

The legislation will set out permissible conduct requirements but also provide the DMU with a substantial degree of flexibility as to the particular measures that it imposes on a firm with SMS. Any conduct requirement imposed on a firm with SMS will be aimed at least one of three key objectives:

- Fair dealing – ensuring that firms designated with SMS deal with users and other businesses on fair and reasonable terms.

- Open choices – ensuring that users can freely and easily choose between services provided by firms designated with SMS and other firms. This may include a requirement on a firm to implement a choice screen, prompting users to make a choice between a range of options as to services such as search engines.

- Trust and transparency – ensuring that firms designated with SMS provide users with clear and relevant information to allow them to make informed choices on how they interact with that firm.

The legislation will include a "consumer benefit exemption", ensuring that the DMU will only intervene when a firm's conduct represents a net harm to consumers.

Additional provisions

The DMU will have the power to make targeted, pro-competitive interventions to tackle underlying sources of market power. The DMU may, for example, intervene on data access, requiring powerful digital firms to share data stores with others, to reduce a data advantage.  At the most extreme, it gives the DMU the same powers as the CMA has in market investigations – including breaking up companies.

The legislation includes additional reporting requirements for SMS firms in relation to mergers and acquisitions, following criticism in recent years that existing merger powers do not allow the CMA to intervene in all cases where potential concerns have been raised.

The new legislation will give the DMU a range of information gathering and enforcement powers in addition to those it has under existing competition law, placing SMS firms at additional regulatory risk.

Subscriptions

The legislation defines a subscription as supply of goods, services or digital content in exchange for payment which means free subscriptions are outside the scope of this new regime (although subscriptions which start with a trial are in scope).

The new regime will have far-reaching consequences for businesses which rely on subscriptions. The new proposals include giving consumers additional no-questions-asked 14 day "cooling off periods". This will entitle a consumer to cancel a subscription with no consequences at key points including:

- at the end of a free trial or low-cost introductory offer; and

- every 12 months for annual rolling contracts or those which auto-renew to an annual contract.

Consumers will also be reminded that their contract is auto-renewing every six months and when they transition from a free trial or low-cost introductory offer onto a full paid subscription.

Cancellation will need to be as easy as signing up. In practice, this means that where a consumer signs up on a specific platform, they will need to be able cancel on that platform.

Finally, consumers will be given a summary of key information about the subscription which must be delivered in the user interface immediately before they sign up. This will include information about the minimum term, cost per month, information about cost increases and cancellation rights.

New consumer law enforcement powers

The CMA will be given powers to enforce consumer protection law directly, including imposing significant fines. These powers will be in addition to taking action through the courts.

Most notably, the CMA can make orders for cessation of an infringement, award redress to consumers or secure positive action for improved compliance and to reduce the chance of a future breach. It will have powers to impose penalties of up to £300,000 or to 10% of global annual turnover for businesses, which can be calculated to include the turnover of any parent and/or subsidiary businesses.
Osborne Clarke comment
This new legislation reflects a trend towards increased "ex ante" regulation of powerful digital firms, following the European Union's enactment of the Digital Markets Act, which regulates digital firms qualifying as "gatekeepers". By contrast to the more prescriptive EU regime, the UK's regime provides the DMU with greater discretion as to the conduct requirements that it imposes on firms it designates as having "strategic market status" (SMS).
SMS firms will be required to undertake significant work to ensure compliance with the new rules. Furthermore, businesses in any sector that interact with powerful digital firms on a regular basis should take steps to understand the new DMU regime (as discussed previously). Various aspects of investigation and enforcement, including the SMS designation process, involve compulsory public consultation and so there will be a significant amount of stakeholder involvement as the regulation gets up and running.
Meanwhile, the enhanced consumer protection rules represent significantly increased compliance risk for all consumer-facing businesses.  As the legislation increases the risk profile of consumer law, with penalties now available to the CMA on an equal footing to competition law enforcement, and far exceeding equivalent sanctions under data protection legislation. In this respect it mirrors the EU's consumer legislation reforms. However, important differences between the EU's new deal for consumers and the UK proposals mean that in some areas it will be very difficult to have a compliant solution across the EU and UK. 
It also creates a new bundle of obligations for businesses operating subscription models. These will require changes to the signup flow and also force businesses to give consumers reminders about the subscription at key points including when a subscription moves from a trial to fully paid and when it renews.  Businesses will also need to provide consumers with easier routes to cancellation.
If you would like to discuss any of these issues further, please contact the authors or your usual Osborne Clarke contact.