Urban Mobility
Mobility as a Service Podcast | Investment in MaaS
Published on 8th Mar 2022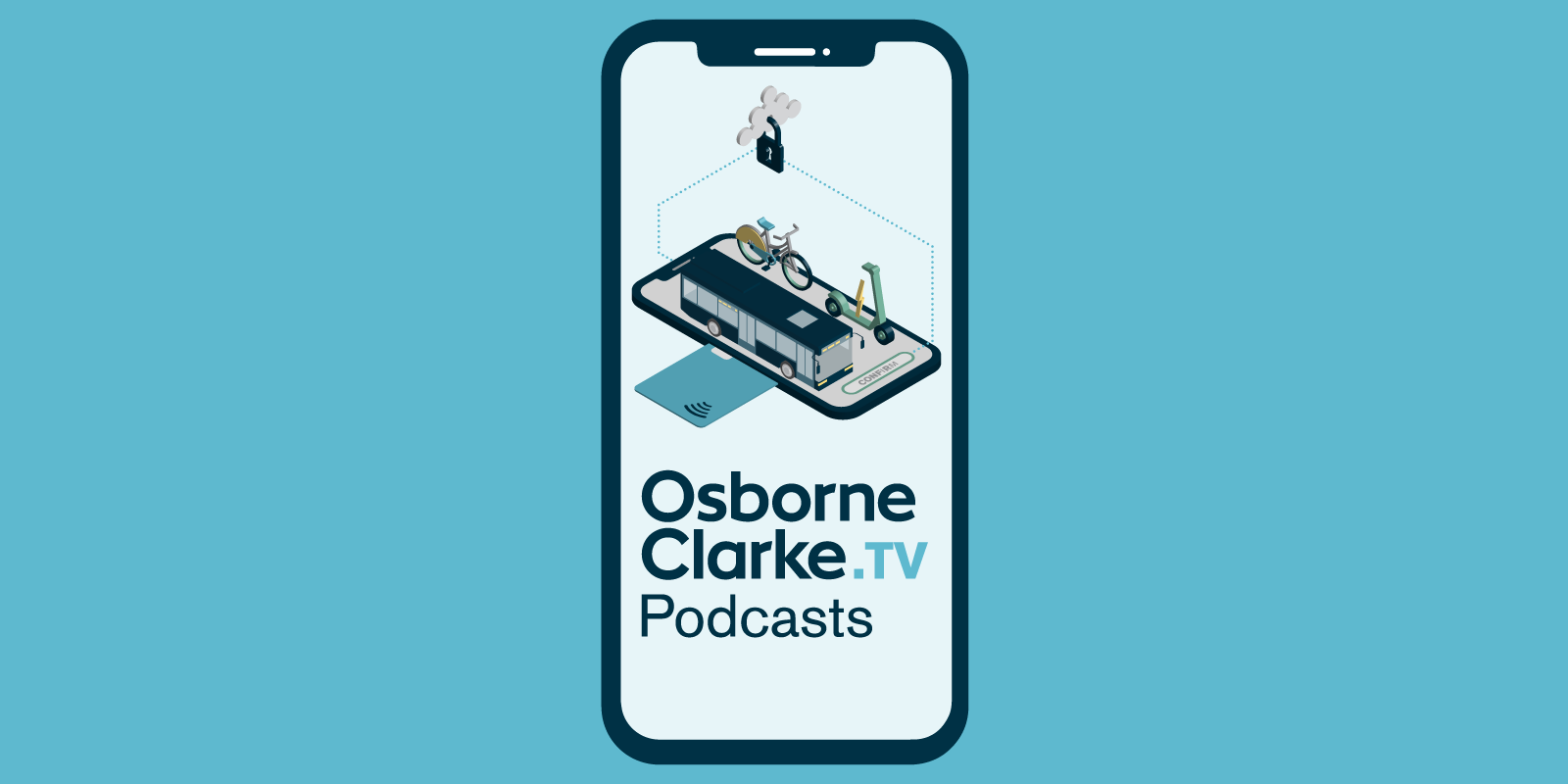 In episode eight of our Mobility as a Service (MaaS) podcast series we delve into the money side of MaaS: exploring what is driving investment in the industry as well as potential trends to look out for in future.

This time, Jeremy Godley, a Commercial lawyer based in London, is joined by two corporate lawyers at Osborne Clarke - Will Nicolson, a Private Equity lawyer based in London, and Till Saur, a Corporate Partner based in Berlin, who specialises in VC investments.
Listen to the podcast and subscribe to the series.
Click here to listen to the rest of the series.