Urban Mobility
Mobility as a Service Podcast | What are the consumer law considerations in MaaS?
Published on 12th Apr 2021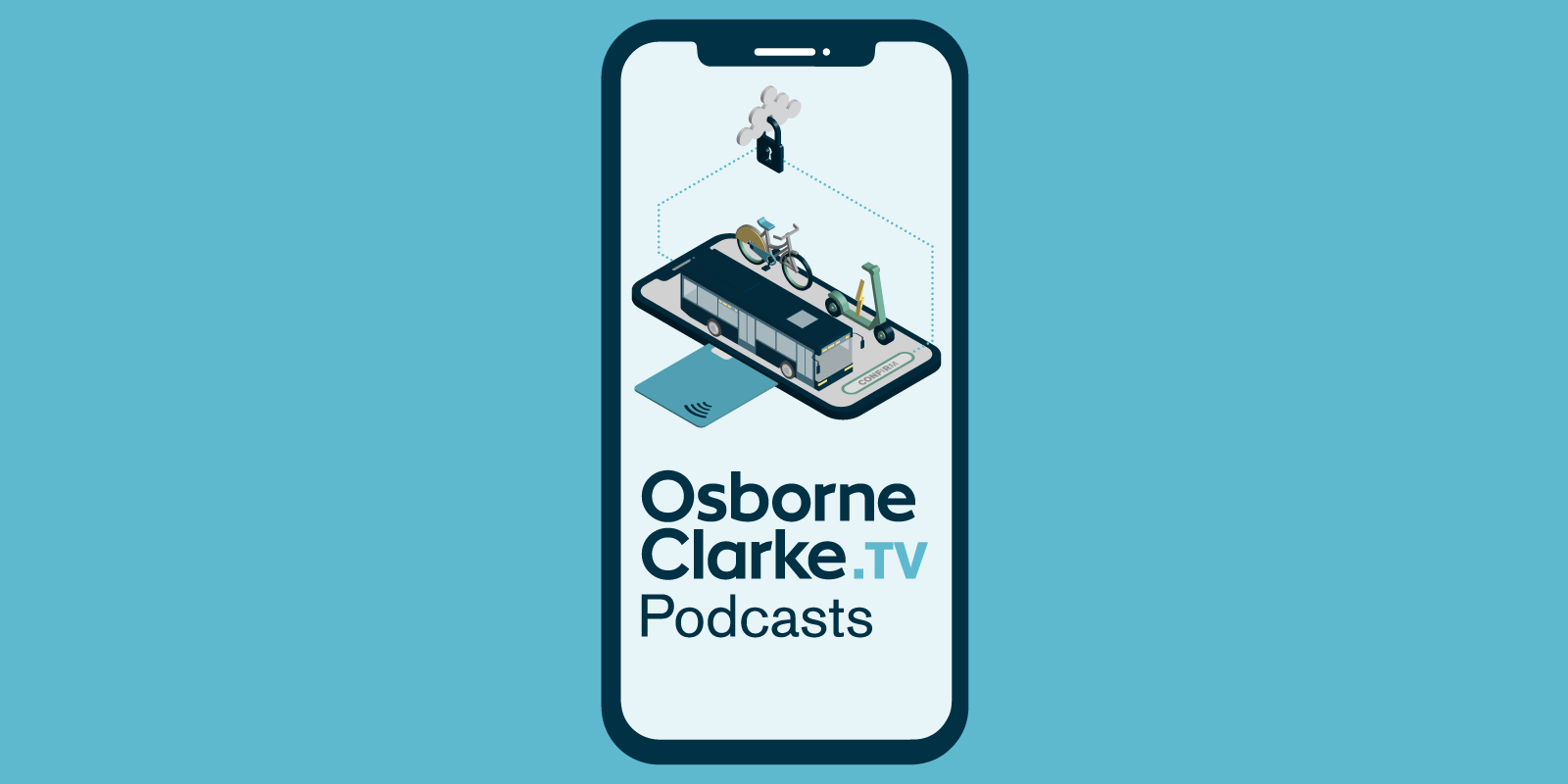 Mobility as a Service (MaaS) brings many benefits to consumers, and consumer trust is key to a successful MaaS platform. This second episode of Osborne Clarke's MaaS series explores consumer law issues relevant to MaaS, both within the UK and across borders.
Listen to the podcast and subscribe to the series:
Click here to listen to the rest of the series.