Employment and pensions
Media comment: Jérôme Scapoli, Employment Law expert in France, features in programme with French business channel BFMTV
Published on 5th Oct 2022
Speaking with host Lorraine Goumot of the 60 minutes Business Show, he addresses the topic of Decarbonisation and Work : What tools are available to HR?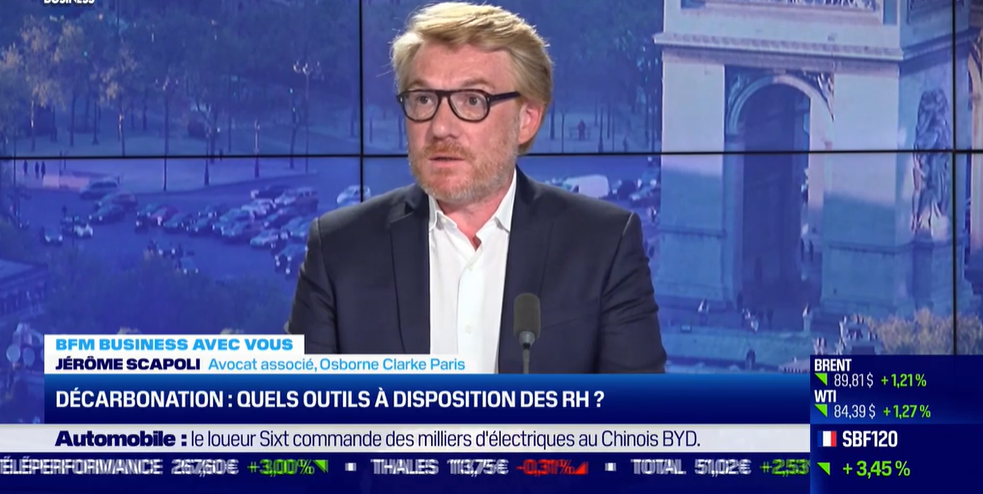 Jérôme answers questions about Decarbonisation and Work.  These cover the existing legal framework to which companies should comply on the topic of decarbonisation in France, the tools already existing that HR teams could use within companies, and why decarbonisation is a great opportunity for companies in a human resources development perspective.
Launched in November 2005 BFMTV is a French national 24-hour news channel.
Access to the video here (in French): replay