International expansion and growth
Look Forward
Published on 14th Jan 2021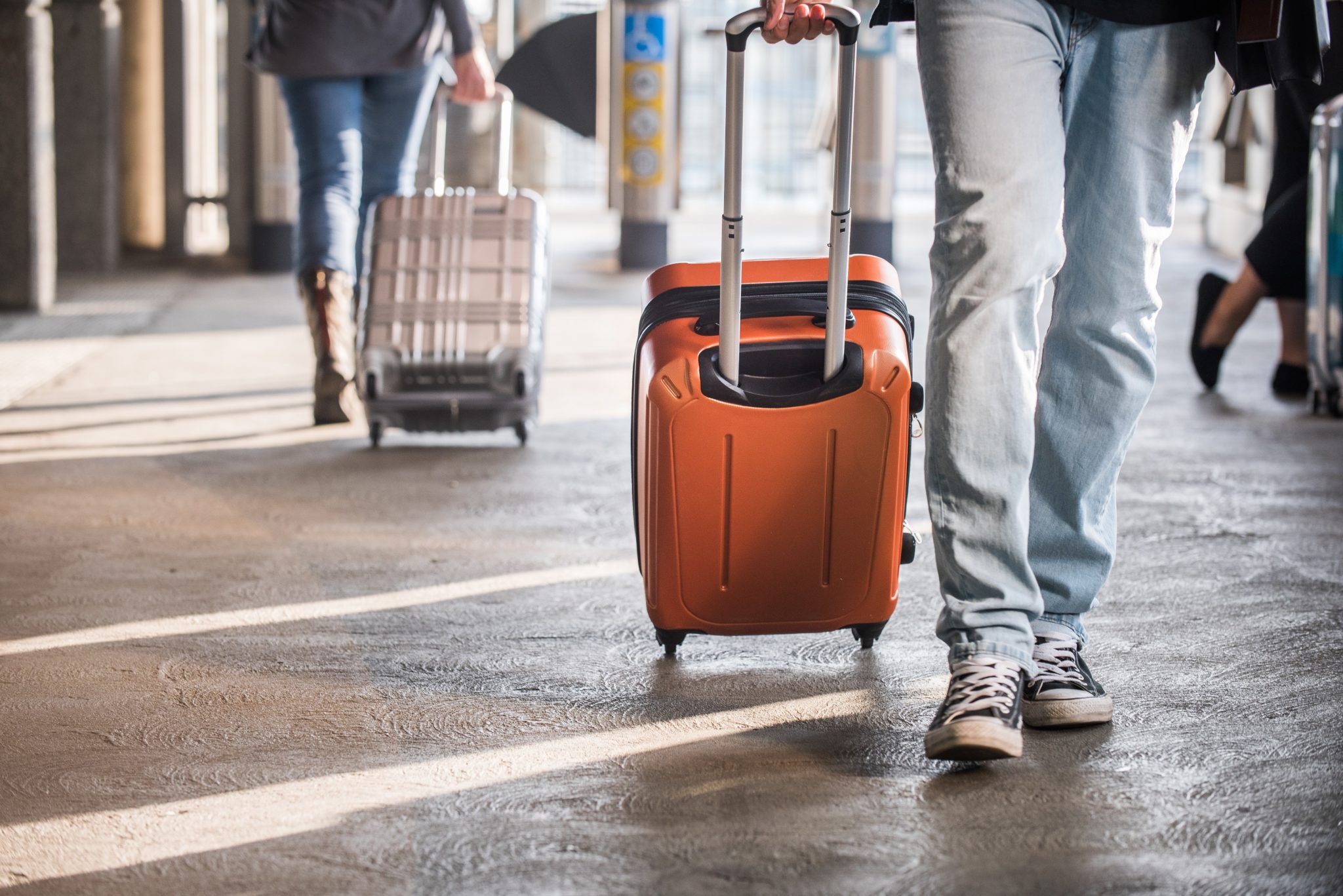 Our team in Silicon Valley welcomes in the New Year with their thoughts on legal developments and key issues for the upcoming year with a particular focus on US companies.  Emily, Rachael, Will and Caroline are part of our team in the Bay Area, which has helped over a thousand US businesses at all stages of their growth to expand, grow and invest internationally since Osborne Clarke opened its first office in Palo Alto in 2000. Our full service business law solutions (from international expansion, HR/employment, data privacy, corporate and beyond) have helped some of Silicon Valley's best known and upcoming start-ups and high growth companies to expand and scale their operations globally.
Caroline Drummond
2020 had its ups and downs for M&A transactions and venture capital investments, but the uptick in activity that we saw towards the end of the year seems set to continue into 2021 – even against the backdrop of tax, regulatory and economic factors that have the potential to impact transactions.
The Covid-19 pandemic has had, and will continue to have, an impact on deal terms.  The "seller friendly" trend that we had seen on international deals over the past few years has swung back in favour of buyers keen to take advantage of opportunities to acquire and invest in healthy businesses but also seeking to limit their risk. Deals that went on hold in the first half of 2020 often came back to life in the second half on different terms as deal teams and their advisers got a handle on the new merger and acquisitions (M&A) landscape.
The number of initial public offerings, direct listing and SPACs (special purpose acquisition companies) that we saw towards the end of 2020 (particularly in the US) is testament to the fact that business can adapt and we expect this to continue this year.  Late-stage growth funding rounds in Europe will continue to rise (in number and value), venture capital (VC) funds will push their established portfolio companies to look for exit opportunities in order to return cash to their investors by taking the company public or selling to large corporates that are eager to make the cash on their balance sheets work for them. Businesses that have been hard hit by the pandemic may also look to M&A for their survival by entering into new strategic partnerships, joint ventures, restructurings and selling off non-core businesses activities.
However, even the most experienced deal teams will notice changes in the M&A and VC landscape going forward.  As governments all over Europe and in the UK support businesses and individuals through Covid-19 restrictions (particularly through rollouts of vaccination programs in H1), they will be under increasing pressure to fund those measures through increases in taxation.  We expect frenzied M&A activity in the run-up to new higher tax rates coming into force.
Increased regulatory scrutiny and new wide-reaching foreign direct investment rules (such as the new screening regime, which came into force across the EU in October 2020 and is set out in the recent UK National Security and Investment Bill) will also have an impact on the process, timings and structure of M&A transactions, so early planning will be essential.
It also remains to be seen how the new Biden administration will impact on the US's trading relationship with Europe and a post-Brexit UK and what effect, if any, that will have on international M&A transactions and investments.
William Devenish
For a good part of 2020, international expansion was pushed down the "to do" list for US companies due to the coronavirus. Since late Q3, we have noticed a real uptick in international expansion projects and international expansion planning workshops. Those US companies that delayed their international expansion in 2020, will be looking to enter Europe early in 2021 to make the most of the European opportunities they missed out on in 2020 and take back some of the market share that ambitious European start-ups may have gained.
In terms of top choices for initial European expansion, despite Brexit, the UK will still be popular – it is too big a market to ignore. We will continue to see the trend of US companies setting up operations in the UK, shortly followed by a continental Europe jurisdiction (or vice versa).  We expect to see that Germany and the Netherlands will continue to be favorites with France close behind. We will see the rise of the "hub and spoke" model. Interest in this approach has gained traction in the Bay Area since Q3, which has been driven mainly by the desire to have workforces working remotely from anywhere. (Rachael also discusses this trend). US businesses with established European operations will also see 2021 as an opportunity to speed up their expansion into "secondary" markets. All in all, 2021 has the signs of being a busy year with the delayed 2020 cohort, the 2021 cohort and those with established European operations all looking to make the most of the opportunity Europe offers. Those companies that have started planning over the last couple of months, or prioritize planning in January and February, will be the ones in the driving seat for making the most of international opportunities as they arise in 2021.  
Rachael Oakley
One thing is for sure about 2020: it was a very busy year for "people" people and those in the HR space.  Having 100% of your workforce working 100% remotely was certainly not something that many businesses had in their 2020 plans. That said, the impact for many US businesses in the tech sector has been surprisingly (and pleasantly) minimal and in some cases positive once the initial teething problems were out of the way – "you're on mute" is now a phrase that seems very familiar!
Agile working has been a buzz phrase for a few years now, but there is no doubt that the coronavirus pandemic has accelerated the move towards an agile and remote workforce. And this transformation is not going to go away.  With workers now likely to demand more flexibility in their working patterns, and businesses ceasing the opportunities to increase their talent search beyond the usual borders, the future of work is likely to look quite different.
This means that businesses will continue to grapple in 2021 with the issues that this change now presents, which include:
How to engage people working remotely anywhere in the world, particularly in a location where business do not have, and do not want, a local entity at this stage.  As William mentioned, we have seen a rise in companies using the "hub and spoke" model as a way to facilitate this approach.
How to stay compliant with local employment laws.
What is the tax exposure and how can it be limited and reduced?
Re-thinking the approach in respect of the protection of data, confidential information, and the health of the agile workforce.
Investing more in tech for connectivity, both for work performance purposes and ensuing people culturally feel "part of" the business. 
Emily Jones
Privacy issues continued to dominate the headlines in 2020 as we saw the outcome of the CJEU  judgement in the Schrems II case, increased enforcement activity and higher profile data security breaches, to name just a few issues. The coronavirus also brought its own set of challenges as companies assessed and mitigated the data privacy and security risks associated with a larger remote workforce and had to think carefully about the data privacy impact of the greater use of remote monitoring tools and collecting data about the health of their employees.
In 2021, we expect to see more activity on the topic of cross border data transfers as the European Data Protection Board (EDBP) finalises it guidance on the supplementary measures which it stated in the Schrems II judgement should be implemented in conjunction with the use of existing data transfer tools, such as Standard Contractual Clauses (SCCs).  Whilst the recommendations will be welcomed, they will not provide a one size fits all solution and businesses will need to assess cross-border transfers and take appropriate measures on a more case-by-case basis going forwards.  The EDPB has also published a new draft set of SCCs updating and reflecting additional types of transfer not currently covered by the existing SCCs.  Once agreed, businesses will have one year to migrate to them.   Finally, the European Commission has until June 2021 to complete its adequacy assessment of the UK to determine whether transfers can be made to the UK now it has left the European Union without additional transfer tools being required.
We expect the UK and EU regulators to continue to be busy in 2021 with enforcement action but particularly in terms of issuing new guidance on key issues, such as the impact of new technologies and how to successfully implement data protection by design and by default principles as well as accountability.  The EDPB has recently emphasised in its Strategy 2021-2023 that it will be looking to provide more support to local supervisory authorities to assist with enforcement as well as promote greater cooperation with other regulators. From a global perspective, both the UK ICO and EDPB have signalled their intention to engage with the international community to promote European data protection principles and the protection of personal data globally which is a good reminder that data privacy laws are evolving across the world.  For US businesses operating internationally one of the biggest agenda items for 2021 is going to be how to implement an effective global not just country specific data privacy compliance strategy.