Managing Covid-19
Infographic | Are Dutch tenants entitled to stop operation and cease rent payments?
Published on 3rd Apr 2020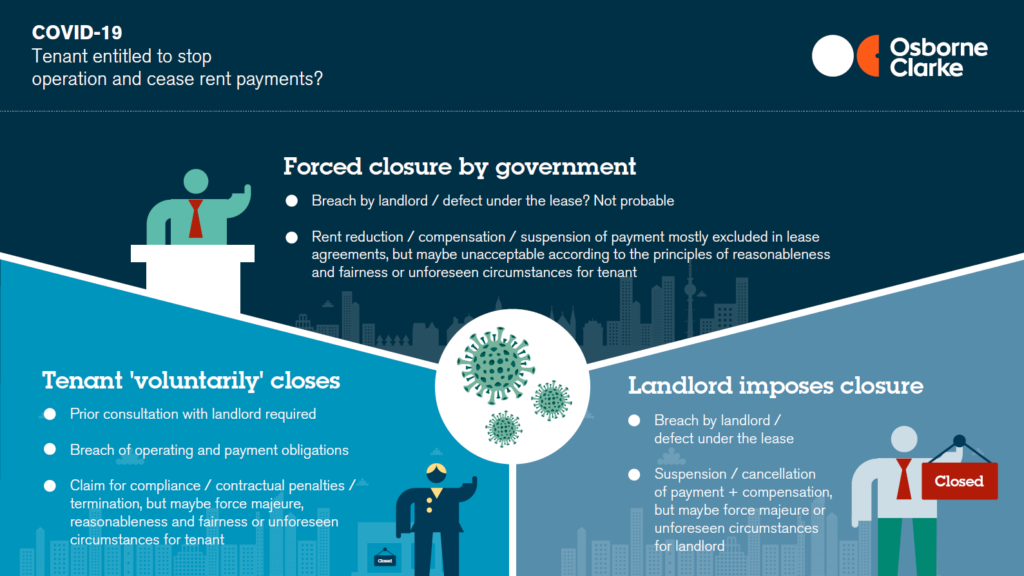 COVID-19 represents an unprecedented challenge for business globally. Property owners and tenants are affected. This infographic answers the question if tenants in the Netherlands are entitled to stop their operations and cease rent payments.
> Click the infographic to view full size or download the PDF.