Future of work
Hybrid working: what are the legal risks to fast-track business growth?
Published on 22nd Jul 2021
New ways of working during the pandemic have put the onus on businesses to 'do it right' by their employees, put people first, build diversity and inclusion, and focus on sustainability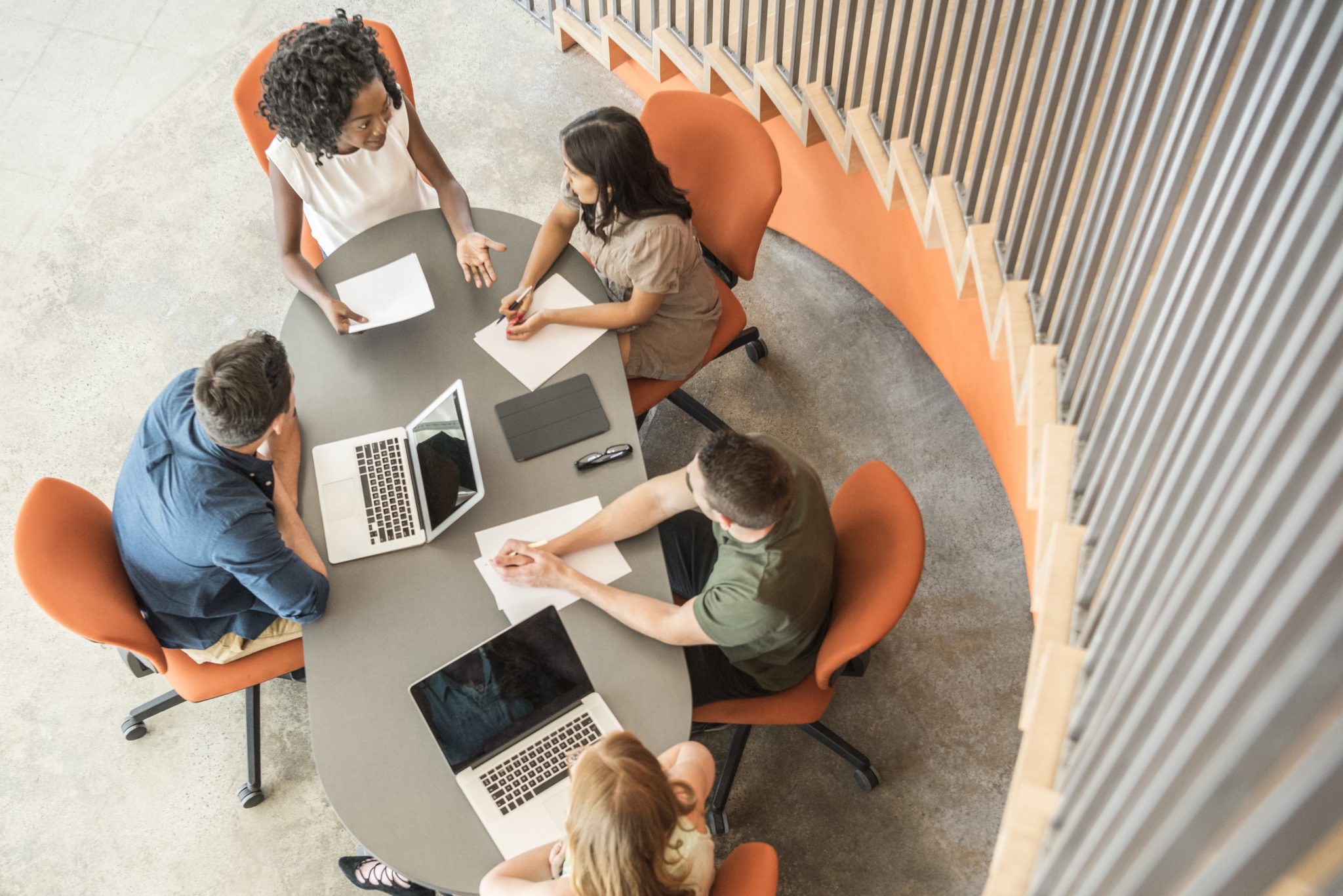 As the UK begins its slow recovery from the Covid-19 pandemic, businesses are now moving to embedding the new ways of working (originally adopted as temporary measures in response to the pandemic) into their permanent practices. In taking forwards the very best from both home and in-person working, businesses must work through different considerations as they move forwards with a resilient and "people first" business model.
Paul Matthews, a partner in Osborne Clarke's pensions team, and Olivia Sinfield, a partner in the employment team, recently explored some of the main legal risks and challenges posed by the transition to a hybrid working model with webinar panellists Dayne Turbitt, senior vice president and general manager at Dell Technologies, and Dave Page, co-founder and CEO of Actual Experience plc, who also discussed how best to navigate these risks to fast track future business growth.
The 'do it right' wave
At the outset of the pandemic, by necessity, businesses had to adapt at speed to a re-modelling of the workplace. Whilst this served to break down many of the perceived barriers to hybrid working models, the "do it quick" approach must now give way to a new wave of "do it right".
As businesses come to accept that the majority of their employees will not return to the office on a full time basis, the focus has shifted to ensuring the sustainability of their hybrid working models, both in terms of employee experiences and security. As remote working continues to increase exponentially the threat to businesses' secure data, Dell Technologies has seen a surge in discussions with clients about how best to protect themselves against the rise in ransomware attacks.
Dayne observed: "There is a focus here on operational resilience and how to get your critical materials in a situation that cannot be captured for ransomware. Ransom attacks are occurring every 11 seconds in the UK."
In addition to increased investment in security technologies, businesses are also beginning to identify and address some of the unique issues arising from the digital workplace and a highly distributed workforce in order to improve employee experiences. Actual Experience is assisting a number of clients in developing new data-gathering procedures to better understand the impact of the digital workplace on their employees and their businesses.
For Dave, the biggest risk for businesses moving forward is the risk of inaction. Businesses that fail to progress their hybrid working set-up are at significant risk of stagnation and staff attrition, as competitors continue to press forward with developing working environments that satisfy the technological and interpersonal demands ingrained within hybrid working models.
The 'people first' business model
Paul noted that the employee experience has been front and centre for most businesses during the transition to remote working, as employers become increasingly alive to the issue of burn-out and the impact that the last 12 months has had on employees' mental health.
These issues can easily be hidden behind a computer screen when you're not sharing the same physical workspace as your colleagues. Businesses have therefore been required to adapt their wellbeing support to better suit the needs of remote employees. Investing in training to help staff spot team members who might be struggling and creating virtual environments where people are encouraged to speak up about their mental health are essential to developing this "people first" business model.
Dave noted: "Digital experience has a significantly greater impact on employee experience now than it did 18 months ago."
Diversity and inclusion: challenge or opportunity?
One of the main challenges for businesses, from a diversity and inclusion perspective, is creating a level playing field for rewards and advancements, regardless of any variables. Olivia stressed that, while the transition to a hybrid working model may have addressed some of these variables, the emergence of proximity bias has brought with it a raft of new variables that hybrid businesses will need to overcome, in order to build and maintain team ties, strengthen culture and create a cohesive workplace.
Despite these challenges, the wider pool of talent accessible through the new flexible working environment has given businesses cause of optimism. Dayne noted that a declining emphasis on the need for physical presence in the workplace has presented greater opportunities for those who would have previously been excluded from the economy, for example, candidates with care-giving commitments that require greater flexibility.
As businesses continue to leverage technology and leadership initiatives to address the challenges of these mixed environments within hybrid working models, we anticipate a significant trend towards more inclusive and cohesive workplaces in the coming years.
In addition to a level playing field around rewards and incentives, a company's responsibility is to ensure a level playing field from technology and access to the work environment. Businesses have gone from having a handful of offices to now thousands or several thousands of home offices to manage. It is crucial that organisations have the data to support each employee at a personalised level to ensure each individual has the same opportunity to do the work of their peers.
ESG
While there has been a natural decline in emissions and energy consumption, as a result of fewer people commuting into the office, steps need to be taken to maintain this progress. Businesses are being encouraged to offer greater incentives to employees to help sustain these positive environmental implications, for example, by offering cycling to work schemes, financing on electronic cars, etc.
Despite its many risks and challenges, the digital workplace also offers businesses an ideal opportunity to document their commitment to environmental, social and corporate governance (ESG). As investors continue to ramp up the focus on businesses' ESG obligations, Actual Experience Plc has seen a shift from lip-service to action. The digital workplace serves as a constant source of actionable data, which can be harvested by businesses to tell investors exactly how they are performing against their ESG targets and to identify areas for improvement.
Olivia added: "There is a shift from ESG being seen as a risk management issue to being seen as a source of opportunity and strategic growth – and hybrid working can really help businesses to meet their EGS commitments."
OC comment
Hybrid working raises a range of opportunities as well as challenges for businesses. Hybrid working and flexible working models are here to stay – and businesses need to get this right in order to take advantage of this new approach to working. "The biggest challenge right now for businesses is to work out how to balance trust and control. Flexible working models are only going to work if underpinned by trust and respect", concludes Olivia.
Click here to listen to the full session.