Urban Dynamics
Future living: How proptech is transforming home buying
Published on 25th Jan 2022
Increased technology usage since the pandemic began has fundamentally altered the residential transaction process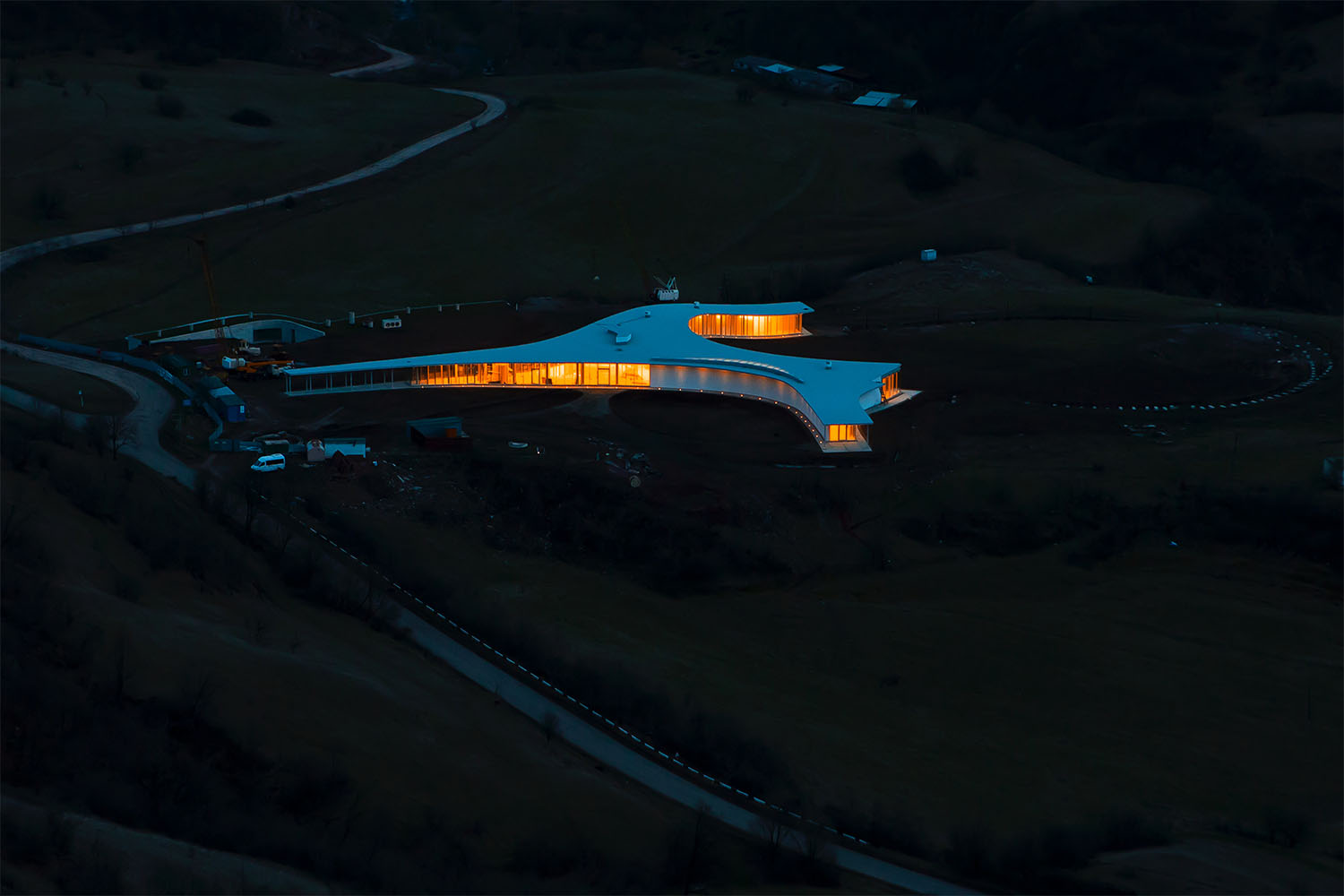 The way in which property is bought and sold has been transformed, especially since the Covid-19 pandemic. As we look to the future, proptech will play a central role in driving further transformations. 
We will see significant changes in how we live in the future over the coming years, much of which will be driven by technological innovation. Some of these technologies, such as virtual and augmented reality, are not new but they are increasingly being incorporated into residential real estate transactions, particularly in property purchases. 
Proptech is disrupting conventional conveyancing and transforming home buying in three ways: 
using virtual and augmented reality in property viewings; 
blockchain technology and adopting automated systems for completing paperwork; and 
online auctions. 
Virtual reality in property viewings
By using virtual reality technology, estate agents are able to provide accurate digital representations of a property where each room can be walked through with 360 degree orientation. 
The value of virtual reality tours during the Covid-19 pandemic is clear: it enables the viewing process to be conducted remotely, giving comfort to buyers and sellers by minimising their social contact with people outside their households. 
Virtual reality viewings also streamline the sales process. Preparing a home for multiple in-person viewings, and finding a suitable time for viewings, can be a difficult and disruptive process for sellers. Analysis by property search specialists, Strutt and Parker, suggests that, on average, it takes 25 viewings to sell a home. A virtual viewing is produced just once and potentially removes the need for multiple buyers to visit the property. 
Virtual reality can also benefit buyers who live further afield. Adapting virtual reality tours to include the buyer's furniture, or proposed colour scheme, can enable buyers to visualise a property's potential. 
The technology is also applicable to new-build properties. Rather than viewing show homes, which may not accurately convey the individual characteristics of a plot, virtual reality enables developers to provide accurate virtual tours of individual properties and market them well before they are complete. 
Automated systems for completing paperwork
The use of blockchain technology has the potential to fundamentally transform the conveyancing process in the UK. Blockchain is a combination of technologies, including digital signatures, asymmetric key cryptography, distributed ledgers and peer-to-peer communication, which collectively support a decentralised network of information that is securely stored in digital form.
The future importance of blockchain is evidenced by HM Land Registry's review into how blockchain technology can be used to provide more efficient services. As part of its vision for ambitious digital transformation, and through its research and development project, Digital Street, HM Land Registry is seeking to understand how blockchain, and the use of smart contracts, could be used to enable properties to be transferred instantaneously between contracting parties. The technology could significantly improve transparency and the speed of transactions, and reduce the cost of the process.
Blockchain technology also enables the use of self-executing smart contracts. By storing the various documents needed for the purchase of a residential property on a distributed ledger, transactions can be automatically executed once certain predetermined conditions occur. For example, when all parties sign the document, the transfer and/or lease completes. 
Some industry experts predict that, by 2030, the use of blockchain and smart contracts could halve the time it takes to buy and sell properties. The advantages of using blockchain in this context were demonstrated by a trial sale that took place in 2019 as part of HM Land Registry's Digital Street initiative. The transaction took less than ten minutes to complete, with all parties participating remotely. 
Digitalisation, and in particular tokenisation, of real estate assets may also revolutionise the way in which developers and institutional investors own, invest and sell properties. Rights in a property can be converted into digital tokens, which are represented securely on the blockchain, allowing asset owners to realise new and potentially more efficient funding streams.
Online auctions 
The use of online auctions, which has risen during the pandemic, will further change how real estate is bought and sold.
There are multiple ways in which online auctions can be conducted, including live bidding and proxy bidding (which allows buyers to enter the total they are willing to bid and the online system makes incremental bids up to the authorised limit). Accordingly, prospective buyers have the ability to bid from the comfort of their own home, providing greater flexibility and convenience.
The utilisation of data, such as the ability to monitor the number of legal pack downloads and virtual viewings, has the potential to give auctioneers greater visibility as to the interest generated by each property. In turn, this allows for more accurate decision making in respect of reserves and when, and how best, to market properties. 
Revolution or evolution? 
Virtual reality and online auctions are not new and their use will only increase as stakeholders look to streamline the buying and selling process for real estate assets. 
Although blockchain has the potential to revolutionise the conveyancing process, given various complexities with blockchain and numerous legal implications, it is likely to be some time before blockchain is adopted by HM Land Registry and becomes part of the conveyancing process. Consequently, the digitalisation of the sales process, the gradual adoption of blockchain and smart contracts within the conveyancing process and the tokenisation of real estate assets can be said to be a matter of evolution, rather than revolution.
That the UK is viewed as the global hub for blockchain is likely to help this process and the pace of digitalisation across real estate is likely to increase as, coupled with external drivers such as Covid-19, more technologies are tested and deployed.