Regulatory and compliance
Europe steps up 'greenwashing' vigilance with new directive proposal
Published on 23rd Mar 2023
What does a Green Claims Directive mean for business and what is the regulatory 'state of play' in Europe and the UK?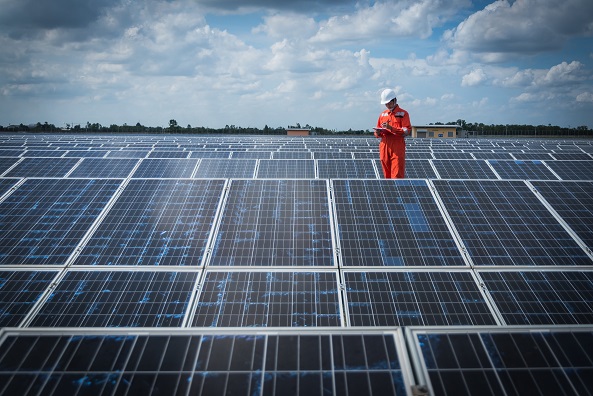 European Union law is about to be strengthened in the fight against greenwashing, with the European Commission this week publishing its proposal for a Green Claims Directive. In the meantime, European countries, including the UK, are developing their laws and taking initiatives to accelerate this process at a national level.
The Commission's proposed legislation, known as the "Directive on substantiation and communication of explicit environmental claims", aims to regulate green claims specifically and protect consumers from greenwashing and misleading environmental claims.
The new directive will substantially move the dial when it comes to the regulation of green claims in the EU. At the moment, greenwashing can be qualified as a misleading commercial practice under the Unfair Commercial Practices Directive. However, that directive does not explicitly address cases of greenwashing, which leaves a lot of room for manoeuvre to national legislators, administrations and judges. This makes it more difficult for consumers or competitors of companies engaged in greenwashing to prove it is being practised and obtain a sanction.
Additional obligations
For business, the proposals published on 23 March 2023, if implemented, will impose additional compliance obligations when making green claims. These obligations will apply on top of existing obligations under general advertising laws and standards that claims are not misleading.
There are additional obligations under the directive. Before making any environmental claim, traders will be obliged to undertake a life-cycle analysis based on widely recognised scientific evidence (if available). This analysis will need to be made publicly available for consumers and for independent verification. Traders will be obligated to keep the life-cycle analysis under review and update when the science moves on or after five years. 
If the trader decides to make a mission statement claim about how they intend to improve the environmental credentials of their business, they will be obligated to provide a deadline for when they intend to complete their mission. There will be additional obligations when making comparative environmental claims.
The legislation also codifies and expressly prohibits environmental claims which may be misleading in certain ways for example because the environmental benefit is a result of a legal obligation or market standard for that product or service.
New verification regime
The directive will also create a new regime for the verification of green claims which is intended to become stricter over time in various ways. For example, member states will be required to create independent verification bodies that will review traders' life-cycle analysis and issue conformity assessments (or not) to ensure compliance. 
Certification by independent bodies will be regulated. Initially, existing certification schemes will be subject to additional transparency and information requirements. Over time they will become subject to Member State authorisation and no new schemes will be able to be developed without such authorisation.
The Commission will be empowered to create delegated regulations for specific claims. Interested bodies will be able to push for specific regulation of particular types of claims or claims in particular sectors.
The regime will also be backed by omnibus-style fines of up to 4% of the trader's turnover. In addition, there are some novel sanctions including a ban on participating in public procurement and accessing public funding for 12 months.
The Green Claims Directive proposal will be entering the EU's legislative procedure and will be considered by the European Parliament and Council.
Poland
Since the beginning of the year, the Polish Competition and Consumer Protection Office (UOKiK) has launched several investigations to verify whether claims about ecology, sustainable development and environmental protection of certain businesses may justify initiating formal proceedings against infringements of the collective interests of consumers. Based on the Polish Competition and Consumer Protection Act, such infringements may result in imposing a fine of up to 10% of a company's turnover achieved in the previous financial year.
Eight businesses are under scrutiny, including companies from the cosmetics and clothing sector as well as a leading Polish retail platform. In order to check whether these businesses' claims on environmental performance could mislead consumers, UOKiK is looking at both their external communication as well as their internal procedures. Names of products, markings placed on their packaging, certifications, information on their production process are subject to review by UOKiK.
It will take some time to see whether UOKiK's investigations will end in formal proceedings against the infringement of the collective interest of consumers by any of the businesses currently under scrutiny. However, based on recent UOKiK's statements, more investigations on greenwashing can be expected in the future. That is why it is crucial for any businesses operating on the Polish market to mitigate a risk of greenwashing: by verifying information on the environmental impact of their products presented to customers but also by rethinking their environmental, social and governance (ESG) marketing, strategies and implementation.
France
The first country to incriminate greenwashing expressly, France preceded the Commission's legislative response with its 2021 Climate Law. The French law expressly included greenwashing in the definition of misleading commercial practices and increased the criminal sanction incurred for greenwashing.
The law has been applied to target French multinational TotalEnergies with an investigation for greenwashing; that is, for misleading commercial practices. The investigation was initiated in December 2021 following a 2020 criminal complaint filed by three associations – Wild Legal, Sea Shepherd France and Darwin Climax Coalitions – that accused TotalEnergies of having directed its communication on carbon neutrality and energy transition while pursuing a strategy based on fossil energy.
Alongside criminal law, the 2021 law prohibits assertions of carbon neutrality unless the advertiser makes available to the public a greenhouse gas (GHG) emissions balance sheet for the product or service in question and the steps taken to avoid, reduce or offset these GHG emissions. Failure to do so is punishable, for a "legal person", by a fine of €100,000 or the full amount of the expenditure on the greenwashing operation.
Moreover, the 2020 Law on Circular Economy, known as the AGEC Law, prohibits certain misleading environmental claims, such as "environmentally friendly" or "biodegradable", as well as conditional authorisation of mentioning terms such as "recyclable" and "compostable". Breaches should lead to administrative fines; however, it is not clear which article would apply, given the unclear wording of the applicable texts. These provisions will likely be taken into account by judges when examining misleading commercial practice cases.
Belgium
Environmental claims, greenwashing and similar commercial practices are regulated in Belgium by the articles VI.93-VI.100 of the Economic Code, and by some sector specific legislation related, for example, to cosmetics, detergents and hazardous chemicals.
Businesses engaged in greenwashing are at risk of different sanctions, including a criminal fine of €80,000 or 4% of annual turnover and whichever is higher. Overall, however, there is little case law relating to greenwashing in the Belgian courts.
United Kingdom
The UK's Competition and Markets Authority (CMA) issued new guidance in 2021 on green claims; businesses were given a grace period to bring their claims into compliance. The guidance emphasised the requirement to take a holistic life-cycle approach to substantiating environmental claims and encouraged businesses to make this information public. The expectation is that the substantiation will need to be detailed, rigorous and, where possible, use independent third-party data.
This initial grace period has now expired and the CMA has commenced a series of investigations into markets that have been identified as having particular issues with "green" claims in the UK; most recently, it launched a market investigation into the fast-moving consumer goods sector, including food and beverage.
Off the back of these investigations, the CMA has already commenced action against specific companies and this is expected to continue. In parallel, the Advertising Standards Authority is actively taking enforcement action against misleading environmental claims and the UK's financial regulator, the Financial Conduct Authority, has clamped down on greenwashing in the financial sector and potential ESG "harms" caused by UK asset management firms. As a consequence, the UK is presently a high-risk jurisdiction for enforcement against environmental claims.
Osborne Clarke comment
Green claims continue to be a high-risk activity for businesses operating in Europe. There is significant variation in the laws that apply in different jurisdictions and so businesses should take local and specific advice before making green claims. They should also ensure that all relevant parts of the business – for example, marketing, PR and communications – understand the framework within which they must operate. The EU Green Claims Directive shows the direction of travel in terms of how strictly regulated green claims are likely to become; however, having a uniform standard across the EU will be helpful for businesses.