Regulatory and compliance
EU nature restoration law set to boost biodiversity across Europe
Published on 5th Jul 2022
New proposals to introduce legally binding targets for Member States on the restoration of habitats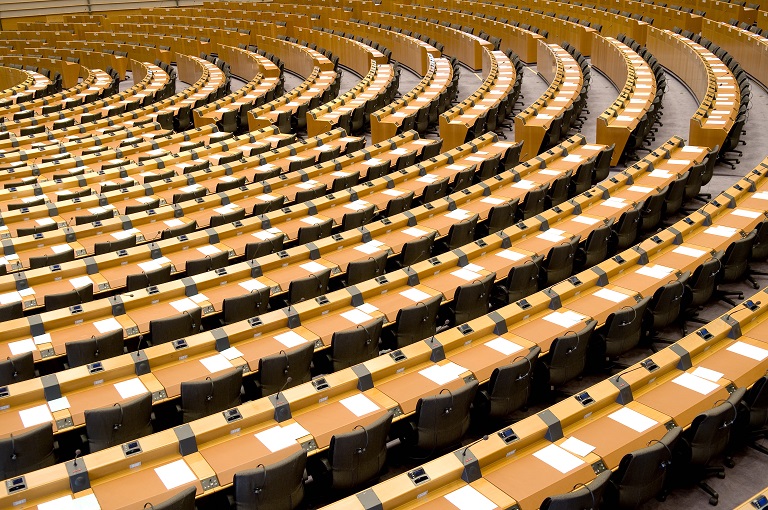 On 22 June 2022 the European Commission proposed a new nature restoration law in a bid to reverse decades of biodiversity loss across Europe.
The law, which is the first ever legislation that explicitly targets the restoration of Europe's nature, forms part of the wider EU Biodiversity Strategy, and aims to transform the approach to biodiversity within Member States. The proposal is open for feedback until 22 August 2022.
Why is this needed?
The Commission's proposals are intended to reverse the tide of biodiversity loss and climate change in the EU. According to the European Environment Agency (the EEA), the EU is not on track to meet the 2020 target of improving the conservation status of EU protected species and habitats. In  2021, the EEA noted that  "only 15% of habitat assessments have a good conservation status, with 81% having poor or bad conservation status". 
The importance of biodiversity cannot be overstated. It is essential to the availability of clean air and water, as well as the food that we eat and, according to the World Health Organization, it "underpins all life on Earth". The current scale of global biodiversity loss presents an increased risk to the human population as a result of natural disasters, climate change and food insecurity and as such, this new legislation aims to repair European habitats that are in poor condition and restore degraded ecosystems. In order to boost the complementary aim of reducing carbon emissions across the EU, ecosystems with the greatest potential for removing and storing carbon, and preventing or reducing the impact of natural disasters such as floods, will be the top priorities under the proposals.
Specific targets
The Commission's aim is to cover at least 20% of the EU's land and sea areas by 2030 with nature restoration measures, and eventually extend these to all ecosystems in need of restoration by 2050. Specific targets that will be set in order to achieve this include:
no net loss of green urban spaces by 2030, a 5% increase by 2050, a minimum of 10% tree canopy cover in every European city, town, and suburb, and net gain of green space that is integrated to buildings and infrastructure;
an overall increase of biodiversity in agricultural and forest ecosystems, with positive trends for key species and minerals;
restoration and rewetting of drained peatlands under agricultural use and in peat extraction sites;
restoring marine habitats such as seagrasses or sediment bottoms, and restoring the habitats of iconic marine species; and
removing river barriers so that at least 25,000 km of rivers will be turned into free-flowing rivers by 2030.
The Commission has also announced that it will introduce new rules and strengthen existing rules to reduce the use of chemical pesticides and ensure more sustainable food systems by 2030 as part of the commitment to halt biodiversity loss.
How will these changes be implemented?
The Commission's proposals will introduce legally binding targets for nature restoration that will apply to every Member State. 
Each national government will be required to develop a National Restoration Plan in cooperation with scientists, interested stakeholders and the public, which will allow a degree of flexibility in the implementation of the Commission's proposals to allow for differing national circumstances. These plans will be evaluated by the Commission who may propose improvements, but there will be no obligation for national governments to change their plans. National governments will be held accountable for the progress made against these targets, and specific governance rules (monitoring, assessment, planning, reporting and enforcement) will be implemented to ensure compliance.
The Commission has announced that there will be a number of measures to support farmers and other land users with the transition to more sustainable food production systems, such as:
new Common Agriculture Policy rules to cover the implementation costs incurred by farmers for a transition period of five years;
research and development under EU's Horizon programmes in support of new technologies and techniques, including precision farming; and
an Organic Action Plan, to deliver the "Farm to Fork" pesticide targets.
When might the law come into force?
The Commission's proposals will now be discussed by the European Parliament and the Council in line with the ordinary legislative procedure. All feedback on the proposal received during the feedback period will be presented to the European Parliament and Council with the aim of feeding into the legislative debate. 
Once the proposals have been adopted, the implementation of the new obligations will be gradual, with nature restoration measures to be in place by 2030, and pesticides targets to be reached by 2030.
Osborne Clarke comment
According to the EEA, "destruction and loss of biodiversity is as catastrophic as climate change" and the Commission's proposals mark a significant step forwards in the fight against biodiversity loss across the continent.
Current conservation statistics show that there is plenty of room for improvement on biodiversity. While the Commission's proposals will not be a magic bullet in terms of reversing years of decline, for the first time they throw a spotlight on the need to protect and conserve the continent's ecosystems, as distinct from (though complementary to) efforts to decarbonise EU economies.
The impact of these proposals will be wide-reaching. In addition to the more "traditional" nature-based considerations concerning agriculture and oceans, the built environment will be subject to targets which will no doubt affect city planning and development proposals.
The new laws will not only look to achieve the goals of European cities becoming more sustainable and delivering a better quality of life, but will also deliver economic benefits. According to recent comments from Commission President Ursula von der Leyen "[a] healthier relationship with nature means a healthier economy" and the EU has calculated that every euro spent on land restoration will bring an economic return of between seven to 30 euros. Whether the proposals, as implemented into EU and national law, will allow for these benefits to be realised will be an area of keen interest for a wide-range of stakeholders across the continent and beyond. 
Osborne Clarke has a focus on Decarbonisation and Smart Cities, key tenets of which include sustainability and better living. If you would like to discuss how any of the issues in this Insight may affect your business, please get in touch with your usual Osborne Clarke contact or one of our experts listed below.