Energy and Utilities
The Energy Transition | Net zero reforms and funding for greenhouse gas removal
Published on 18th Jul 2022
This week we look at Ofgem's proposed net zero reforms, £54 million of funding for greenhouse gas removal projects, Drax seeking consent for a bioenergy with carbon capture and storage project and more.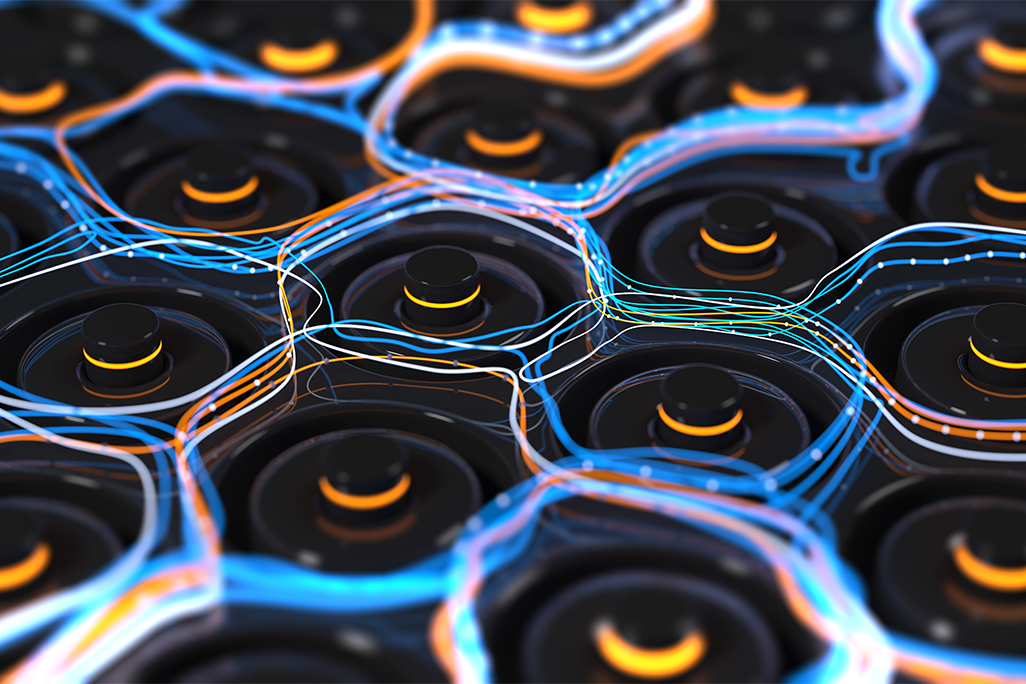 Ofgem sets out potential net zero reforms
Ofgem has published a discussion paper setting out potential reforms to Great Britain's energy system which it views as necessary for achieving net zero. Ofgem believes that the current market, regulatory and institutional arrangements are not prepared to run a cost-effective net zero energy system.
The discussion paper sets out three key reform proposals, the first being strategic planning at national and local levels to address the need for better coordination. Ofgem proposes that this will be achieved through establishment of the Future System Operator (FSO), which was announced by the government back in April (read more on this here), and through reforms at sub-national level. Ofgem previously sought views on four proposed models to redraw the boundaries for roles and responsibilities of energy system functions at sub-national level in a call for input (read more on this here). Alongside the discussion paper, Ofgem has released a consultation on its minded-to decision to implement a new approach to transmission network planning to deliver a Centralised Strategic Network Plan, which Ofgem believes should be led by the FSO.
Secondly, Ofgem believes reforms to the electricity wholesale market are needed to bring down costs. Under the current arrangements, even where minimal gas is needed to balance the electricity system, that gas generation sets the price for the whole market leading to higher than necessary costs to consumers (known as the marginal price challenge). Ofgem suggests splitting the wholesale market into two, retaining one market where power is paid for at market prices, but introducing another market for intermittent and green power at a fixed price per unit based on average costs. This would be a major change and would take time to implement. Therefore, as a faster and simpler alternative, Ofgem believes expanding the use of Contracts for Difference would deliver much of the benefits of a split market. Ofgem has also put forward the idea of splitting the wholesale market into zones or nodes, which would allow prices to differ by location to address the need for more granular market signals to better match demand and renewable power supply. As this would also be a major market reform, Ofgem has stated that more work is required to assess alternative options.
Lastly, Ofgem is working towards stabilising the market to lower the risk of energy supplier failing and preventing disruption to consumers if a supplier does fail. Ofgem hopes to achieve this through introducing a tougher regulatory approach and adapting the price cap. Overall, Ofgem predicts that the above reforms could save consumers up to £10 billion per year by 2050.
Government announces £54 million of funding for development of greenhouse gas removal technologies
The government has announced over £54 million of funding towards the development of innovative greenhouse gas removal (GGR) technologies. This government support aims to encourage further private investment into the UK, enable the creation of new green jobs and help the UK meet its climate change target of net zero carbon emissions by 2050.
GGR technologies remove carbon dioxide from the atmosphere by capturing it either directly from the air, or indirectly via biomass. Whilst progress is being made to boost energy security and accelerate the move away from reliance on fossil fuels, the government considers GGR technologies  necessary to offset emissions from hard to decarbonise areas, such as parts of the agriculture and aviation sectors.
A total of 15 projects across the UK will benefit from a share of the funding. Examples include:
Advanced Biofuel Solutions (Swindon) which will receive £4.75 million for a plant that can convert gas from household waste into low carbon hydrogen for use in the transport industry.
Mission Zero Technologies (London) whose £2.9 million share of the funding will be used to build a machine that can pull carbon dioxide out of the air.
SAC Commercial (Edinburgh) which is set to receive £2.9 million to develop technology that will capture methane produced from cattle.
The funding comes under Phase 2 of the Direct Air Capture and Greenhouse Gas Removal technologies competition, first launched in 2020 and worth a total of £60 million. In Phase 1, 23 winners received a share of £5.6 million to design and assess the feasibility of their GGR technologies. Phase 2 takes 15 of the most promising designs through to the demonstration phase, with the aim of bringing the projects to life and facilitating the successful commercialisation of the technologies.
Energy and Climate Change Minister, Greg Hands, said: "This £54 million government investment will help establish a greenhouse gas removal industry in the UK, which could be worth billions to our economy, bringing in private investment and supporting the creation of new green jobs."
Drax submits application for £2 billion bioenergy with carbon capture and storage project
Drax has submitted an application for a development consent order to build two bioenergy with carbon capture and storage (BECCS) units at its North Yorkshire power station. This follows two major consultations conducted by Drax which sought views on the projects from the public and key stakeholders.
Currently, Drax's North Yorkshire power station has four biomass and two coal units with a generation capacity of 660MW each. The coal units are due to close in March 2023 and installing BECCS on two of its generating units will support Drax's plans to become carbon negative by 2030. Drax intends to invest £2 billion in the project and hopes to begin building works in 2024.
Once operational, the two BECCS units could be capable of capturing eight million tonnes of carbon dioxide per year, constituting the largest carbon capture and storage project in the world. It is intended that the captured carbon dioxide will be transported to the Endurance storage site under the North Sea via the pipeline network being developed by The Northern Endurance Partnership.
Will Gardiner, chief executive of Drax Group, said: "BECCS at Drax will not only permanently remove millions of tonnes of carbon dioxide from the atmosphere every year, but it will also generate the reliable, renewable power this country needs. No other technology can do both."
SSEN Distribution partners with Icebreaker One in data-sharing and decarbonisation trials
Scottish and Southern Electricity Networks (SSEN) Distribution has announced a partnership with Icebreaker One, a leading non-profit organisation, to explore the potential of data sharing in facilitating the road to net zero. This is Icebreaker One's first partnership with an electricity network and provides the opportunity to identify and tackle data siloes and develop data-sharing opportunities.
Through two initial trial projects based on interviews and innovation workshops, the partnership will seek to identify key datasets needed, understand the barriers to effective access to, and sharing of, data within SSEN Distribution and assess how best to overcome these challenges.
The partnership has identified a key potential data-sharing opportunity in the management of Electric Vehicles (EVs). 16 million EVs and hundreds of thousands of new charge-points are expected to be in use in the UK by 2030. Effective and efficient installation of charge-points at this scale can only be achieved through access to reliable, real-time data which gives an understanding of consumer demand. Data-sharing will also be an essential tool for electricity networks to ensure the effective management of additional electricity demand alongside network capacity. Measures ensuring cyber security and customer privacy will also be put in place.
Gea Mikic, Co-Founder and Programme Director at Icebreaker One, said: "Rolling out the charge points we need to support the transition to EVs relies on connecting data across a network of organisations, with energy networks like SSEN at the heart of it.  This partnership will speed up the UK's energy data revolution by identifying how SSEN can access and share the energy data needed to get more electric vehicle charge points installed in homes across the UK."