Energy and Utilities
The Energy Transition | Call for Input on local energy operation and UKPN's 292MW flexibility tender
Published on 3rd May 2022
This week we look at Ofgem's Call for Input on the future of local energy institutions, government plans to interconnect clusters of offshore windfarms, UKPN's new flexibility tender, and more.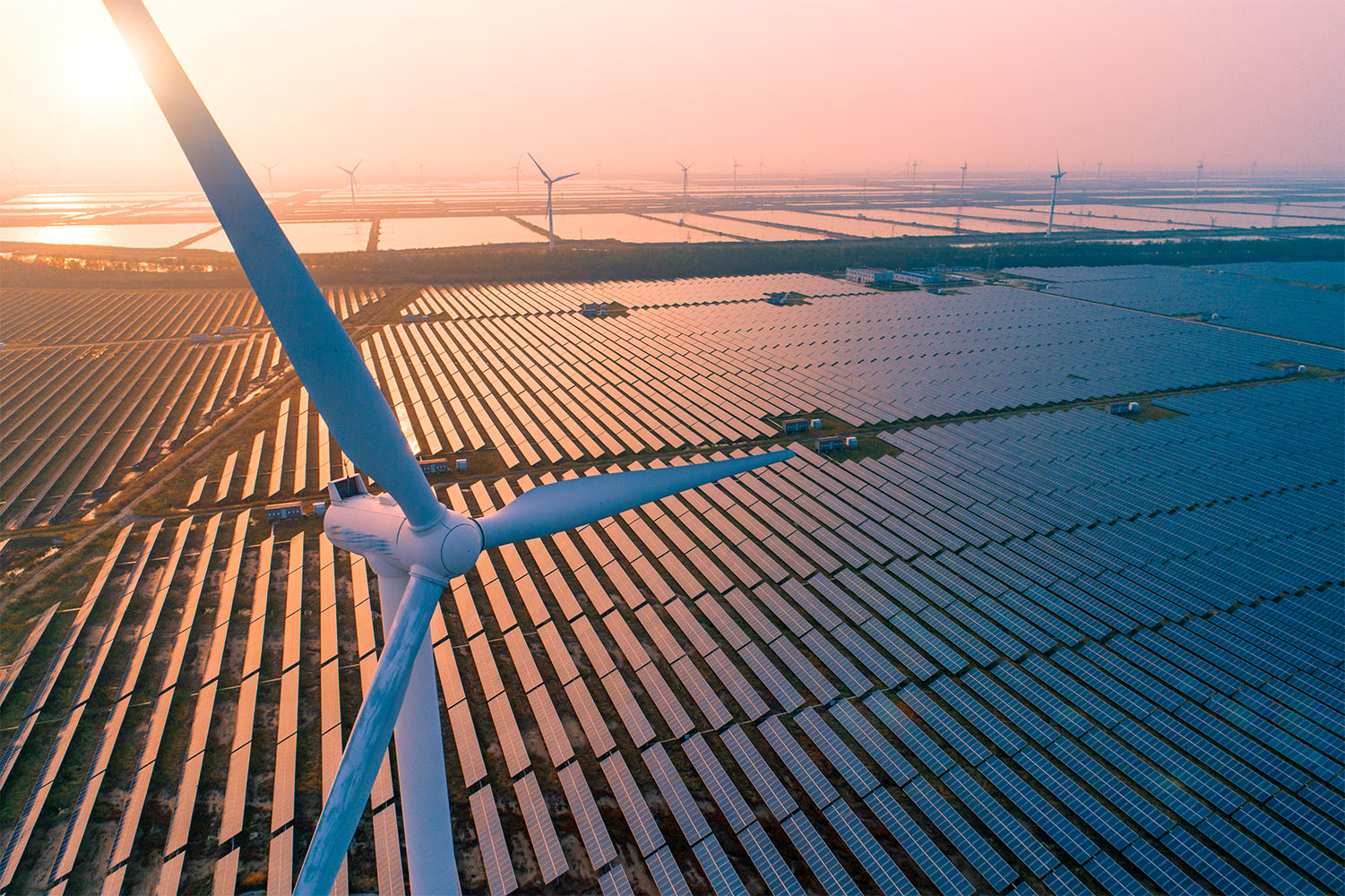 Ofgem Call for Input on the future of local energy operation
Ofgem has issued a Call for Input to review the operation of local energy systems. The Call for Input puts forward four different governance models to address current issues with local grid operation arrangements, including lack of co-ordination and possible conflicts of interest, and to plan for future energy demand as the energy system transitions to net zero.
Electricity distribution network operators (DNOs) are currently responsible for building capabilities in planning, operating and market facilitation to support increased demand and enable efficient connection of green alternatives to drive decarbonisation. Ofgem has suggested a role for local markets in balancing supply and demand by providing flexibility to reduce the requirement for new grid capacity. A potential conflict of interest arises where DNOs are responsible for these markets, as building new grid capacity increases their revenues.
Ofgem is therefore seeking stakeholder views on where to redraw the boundaries for roles and responsibilities to secure clear accountability and coordination for energy system functions at a sub-national level. The following four potential new governance models are proposed in the Call for Input:
Internal separation of Distribution System Operation (DSO) roles within DNOs which would see any potential conflicts managed by internal governance measures.
The introduction of new independent distribution system operators which would take on some or all DSO roles from DNOs.
The creation of new regional system planners and operators to take on some or all DSO roles as well as wider cross sector planning roles.
An "interacting organisations" model which would see roles and responsibilities dispersed to create the clusters with the strongest functional synergies and existing core competencies.
The deadline for responses to the Call for Input is 7 June 2022.  
Co-directors of energy systems, management and security of Ofgem, Charlotte Ramsay and Richard Smith, said: "To reduce our reliance on expensive imports of gas and bring down customers' energy bills, we need to accelerate our transition to net zero. This will require a transformation of our energy system, in particular at a local level. This review will ensure that local energy systems across Great Britain are set up for a huge increase in green, more affordable and homegrown power."
BEIS confirms plans to interconnect clusters of offshore windfarms
The Department for Business, Energy and Industrial Strategy (BEIS) has published its response to its September 2021 consultation on how best to facilitate the use of Multi-Purpose Interconnectors (MPI), which are assets that combine interconnection with direct connections to, and transmission of electricity generated by, offshore wind farms.
The Energy White Paper, published in December 2020, originally set out the government's target of increasing offshore wind capacity to 40GW by 2030. This target has since been increased to 50GW, as detailed in the Energy Security Strategy. Currently, each offshore wind project has its own separate cable route and associated onshore infrastructure. As ambitions to increase offshore wind increase, constructing individual point-to-point connections for each windfarm is unlikely to be an efficient approach. Instead, the use of MPIs could allow for a reduction of costs by approximately 5 - 10%.
The existing programme for MPIs is however restrictive, lacks clarity and does not currently provide an adequate long-term solution. In order to maximise the potential benefits of MPIs, BEIS has recognised that the existing licensing and legal framework will require modification. BEIS has highlighted various areas where change is required, including:
The need to create a suitable legislative framework for MPIs which will give MPI projects the flexibility they need, as well as giving much needed clarity to the different elements of MPI projects (such as licensing, funding and ownership).
A requirement to align MPIs with the conditions of both Ofgem's Cap & Floor and the government's Contracts for Difference schemes, and to consider the implications of MPIs for other policy schemes.
A consideration of EU Market arrangements, in particular the need for MPI policy in Great Britain to take into account the treatment of MPIs in connected jurisdictions including EU Member States.
As the next step, BEIS is considering how to introduce a new licensable activity into the Electricity Act 1989 for the operation of an MPI. It also supports Ofgem's intention to enable early opportunities MPIs under a pilot Cap & Floor scheme, where the multi-purpose asset is licensed as an interconnector.
BEIS comments that the "path to Net Zero has highlighted the need to make vast improvements to the way we approach offshore wind development… [it is] one of the great success stories of decarbonisation, and the development of offshore infrastructure and its integration into our energy system remains a key priority".
UKPN launches new 292MW flexibility tender
UK Power Networks (UKPN) has announced a new procurement round worth £13 million for 292MW of flexible power across 113 different sites in London, the East and South East of England. This follows the £44.5 million worth of flexibility contracts for almost 500MW of power that UKPN has awarded since 2018.
UKPN is seeking to recruit flexibility providers which are ready for dispatch in the near-term, with some locations offering early start dates up to four weeks after arrangements are made. The contracts will be on a non-exclusive basis and are described as being for "Dynamic Services" - optional services where Flexibility Providers can choose whether to deliver upon receiving requests from UKPN. The requests will typically be sent in a day ahead, or even on the same day. UKPN states that the service is ideal for assets which can only commit to delivering flexibility on short time scales, such as those participating in other energy or flexibility markets or those with variable flexibility capacity. The procurement of dynamic services will enable UKPN to manage demand constraints on the network and will offer an alternative approach to traditional network reinforcement solutions such as uprating network assets.
The pre-qualification period will run from 12 April 2022 to 17 May 2022 with those providers chosen for the scheme being announced on 30 June 2022. The contract start dates will range from 1 August 2022 to 1 February 2023 and all awarded contracts will end on 31 July 2023, meaning that the service period can range from 6 - 12 months.
Octopus Energy launches platform to connect onshore wind projects with landowners
Octopus Energy has launched its 'Plots for Kilowatts' campaign which invites landowners to register interest in hosting an onshore wind turbine on their land. Octopus will then use a data driven approach to connect willing landowners with community demand, enabling more onshore wind projects to be built.
In January 2021, Octopus launched its local wind tariff (the Fan Club) which offers a 50% discount on energy rates to communities living close to its wind turbines. Since launch of Octopus' Fan Club, 5,000 communities have registered interest in having a local wind turbine. Octopus therefore hopes that the 'Plots for Kilowatts' campaign will facilitate delivery of cheap, green energy to local communities by matching them with landowners who can provide land for local wind turbines.
The UK's top 30 landowners own over 1,500,000 acres of land and Octopus estimates that if just 1% of this land was rented for turbines, this would mean over 1,500 wind turbines could be built. Additionally, Octopus predicts that its new campaign will result in identification of at least 10 viable onshore wind turbine sites which will be put forward to the government for consideration as part of the Energy Security Strategy.
Minister for Energy, Clean Growth and Climate Change, Greg Hands, said: "Now more than ever we need bold plans to scale up and accelerate clean and secure energy, as set out in the government's British Energy Security Strategy earlier this month. Octopus Energy's new 'Plots for Kilowatts' campaign is an exceptional example of just this. This cooperation between industry and local communities is an important development and could help drive forward new onshore wind projects in local communities that want them, across the country."