Energy and Utilities
The Energy Transition | Heat network zones, flexibility innovation and energy island
Published on 18th Oct 2021
This week, we look at the EU's launch of it first green bond, the government's consultation on both the creation and operation of heat network zones and flexibility innovation, the National Grid being in talks to build an energy island in the North Sea, and more.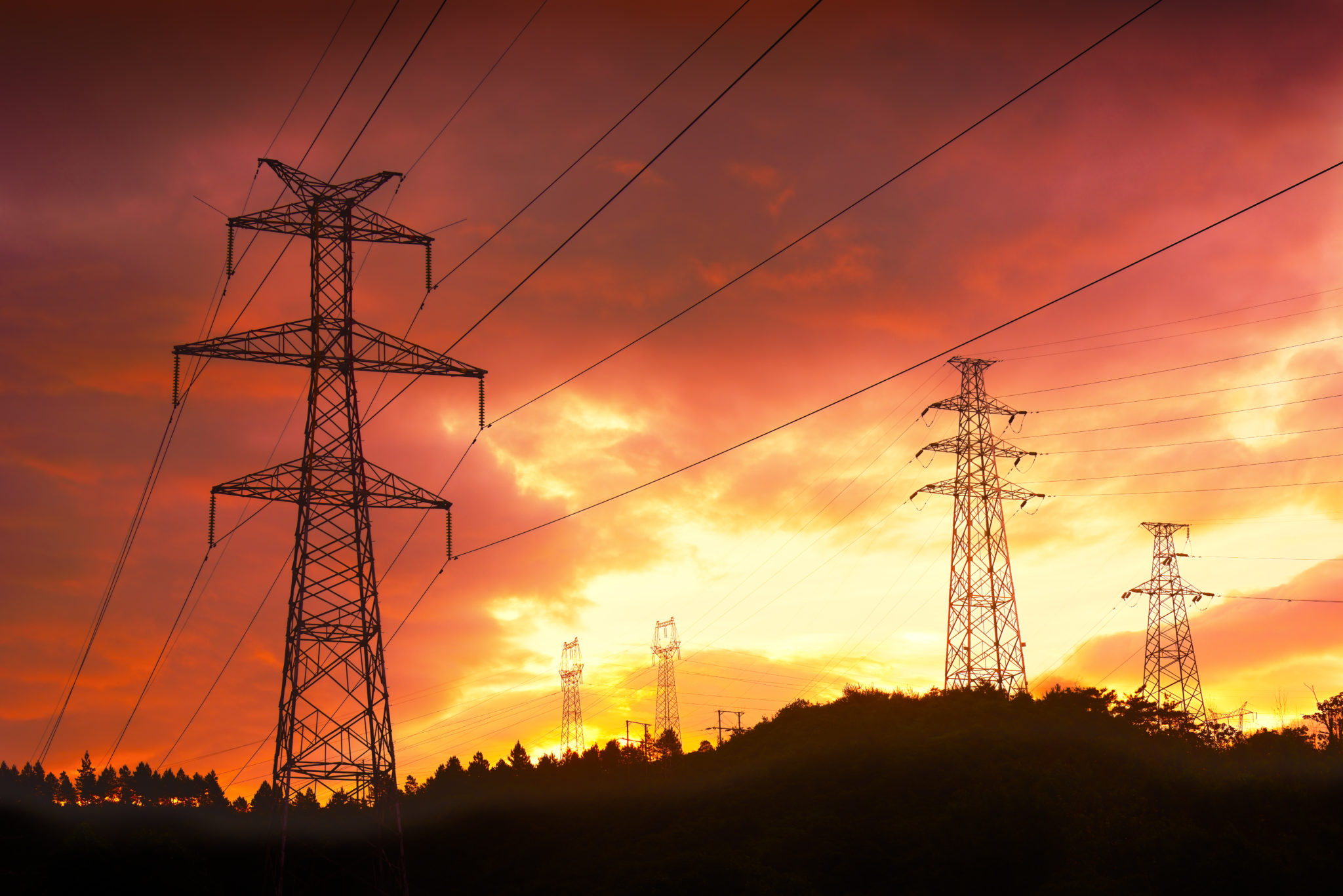 EU launches first green bond to record demand
The EU issued its first green bond last Tuesday (12 October). The 15-year bond raised €12 billion but received more than €135 billion of demand, making it the largest issuance in both size and demand to date.

The bond is part of the EU's up-to €800 billion Covid-19 recovery programme, NextGenerationEU, where the majority of funding goes to a recovery and resilience facility. Under the facility rules, at least 37% of each EU member state's national recovery plans must be allocated to green and sustainable investments. Eligible investments from already approved plans include a research platform for energy transition in Belgium and onshore wind in Lithuania. The EU plans to issue up to €250 billion in green bonds by the end of 2026 to finance the NextGenerationEU's programme. 

Commissioner in charge of Budget and Administration, Johannes Hahn, said: "Today's issuance is a strong start for the NextGenerationEU green bond programme. Set to turn the EU into the world's biggest green bond issuer, it is a powerful signal of the EU's commitment to sustainability. Our future is green and it is extremely important that we seize the opportunity to clearly show to investors that their funds will be used to finance a sustainable European recovery."
Government seeks views on heat network zones
The Department for Business, Energy & Industrial Strategy (BEIS) is consulting on the creation and operation of heat network zones. The proposals envisage central and local government working with industry and local stakeholders to identify and designate areas within which heat networks are the lowest cost solution for decarbonising heating. Heat networks currently provide 2% of UK heat demand, though the Committee on Climate Change has previously estimated that this could be increased to 18% by 2050. According to the consultation, a larger number of heat networks in the 'right' places is imperative to achieving "cost effective decarbonised heat and minimising costs for the consumer."

Under the proposals, heat network zones would be identified and designated through a standardised methodology, with certain roles and responsibilities at a central level and others at a local level. Central government would be responsible for setting the overarching methodology for identifying zones in England, with further refinement occurring at a local level with central support. It is envisaged that all new buildings, large public sector and large non-domestic buildings – as well as larger domestic premises which are currently communally  heated – that are within a heat network zone, would be required to connect to a heat network within a prescribed timeframe. 

The consultation ends 19 November 2021. 
Drax submits proposal to modify the BSC to allow for aggregate credit cover
Drax has submitted a modification to the Balancing and Settlement Code (BSC) that would enable companies within the same group to aggregate their credit cover for energy indebtedness. Under the BSC, parties are required to lodge credit with Elexon to ensure efficient funds are available to cover their trading charges when payment is due; usually around 29 calendar days following a settlement day.

Energy indebtedness and credit cover is currently calculated individually for each BSC party but the proposal highlights that "around 45% of BSC parties are related to at least one other by parent company and the proposer believes that allowing related BSC parties to combine their energy indebtedness prior to the credit cover percentage being calculated will help address excessive credit requirements."

On a related matter, Elexon, the code administrator for the BSC, is currently consulting on increasing the Credit Assessment Price (CAP) as was reported in our update last week. 
Government seeks views on flexibility innovation
This week, BEIS released a questionnaire seeking views on the role of innovation in facilitating the transition to a smart, flexible and decarbonised energy system. 
As part of the £100m Energy Storage and Flexibility Challenge set out in the Prime Minister's 10 point plan for a green industrial revolution, BEIS is exploring the role of innovation in the acceleration of the UK's journey to net zero. 

The questionnaire will collect the views of stakeholders on the scope and design of a potential innovation programme, and seeks to understand future market capacity and capability to deliver such a programme. It asks questions on a range of innovative technologies, including demand side response systems, smart meters and vehicle-to-grid communication.

The questionnaire closes on 31 October 2021.
 
National Grid in talks to build an energy island in the North Sea
The National Grid is in discussions regarding the building of an 'energy island' in the North Sea, which could supply clean electricity to millions of homes and businesses in the UK and north-west Europe. 

The scheme would involve the construction of an energy hub, surrounded by vast wind farms, to which participating countries would connect via sub-sea cables. These cables are likely to be hybrid, linking participating countries both to the energy island and to one another. Discussions are thought to be tripartite, although it is not yet clear which other parties are involved in the talks.

Nicola Medalova, National Grid's managing director of interconnectors, said, "My gut feeling tells me that all our new interconnectors will be hybrid. The way that politics is moving, the way that expectations of coastal communities is moving, the way that the market is moving, there is such a huge expectation we will take this collaborative, sharing approach."

The project could be completed by 2030 and would offer support to the Prime Minister's goal of decarbonising the UK's electricity grid by 2035 which was announced last week.

Earlier this year, Denmark unveiled plans for the world's first energy island, which could supply green electricity to at least five million households, at a construction cost of approximately £24bn.
Plans to transform oil terminal in Orkney into green hydrogen facility
Offshore Wind Power Limited (OWPL) - a consortium formed by TotalEnergies, Macquarie's Green Investment Group and RIDG - has announced its plans to turn the Flotta Oil Terminal in Orkney into an industrial-scale green hydrogen plant. The terminal is currently a major crude oil reception, processing, storage and export facility. The proposals include the development of a 2GW wind farm to power the green hydrogen production facility, as well as an electrical substation and a maritime refuelling hub. OWPL is working in partnership with Flotta Oil Terminal owner, Repsol Sinopec and Uniper to deliver on their 'West of Orkney Windfarm' proposal.

James Stockan, Leader of Orkney Islands Council, said:

"Flotta is an ideal location for green hydrogen production – it is surrounded by the best wind resource in Europe, it lies close to major shipping routes within the vast natural harbour of Scapa Flow. The time is right to maximise the incredible natural assets and geography of the Flow and Orkney to ensure a long-term sustainable, climate-friendly future for our communities.
Scotland's first major Water Source Heat Pump now in operation
Two large water source heat pumps in Clydebank, Scotland have started extracting heat from the River Clyde to heat local homes and businesses. The 2.65MW pumps, residing within the award-winning Queens Quay Heat Pump Energy Centre, extract the water at a speed of 125 litres per second, and use the heat to produce hot water and heating through a five-kilometre-long district heating network. The £20m-project delivered by Vital Energy on behalf of West Dunbartonshire Council is expected to cut around 5,705 tonnes of CO2 every year. 

Scott Lutton, Vital Energi's Operations Director North & Scotland, commented:

"West Dunbartonshire Council have shown that it is possible to, not only deliver large carbon reduction by harnessing renewable technology but that this heat can be delivered at a more affordable price."

"One of the truly exciting things about this development is that it will continue to grow over multiple phases, increasing in scale, becoming more efficient and allowing more people, businesses and organisations to access low-carbon heat."
Deadline calls for evidence on Capacity Market extended 
The deadline for responses to a call to evidence on the Capacity Market initiated by BEIS has been extended to 1 November 2021. The consultation is seeking "views on potential ways to improve assurance that capacity will deliver when required as the electricity system transitions towards net zero and as demand for electricity grows, and on early actions to better align the Capacity Market's design with the government's net zero ambition."

More can be read on this story in our previous Energy Transition update.