Energy and Utilities
The Energy Transition | NGN tests hydrogen microgrid, BEIS considers Capacity Market split auctions, CMA pushes for UK electric vehicle strategy, and SSEN rolls out Near-Real-time Data Access tool
Published on 30th Jul 2021
This week, we report on Northern Gas Networks' testing of a hydrogen microgrid, the Department for Business, Energy and Industrial Strategy's proposition to split auctions in the capacity market, the Competition and Market Authority's push for a national electric vehicle strategy, and more.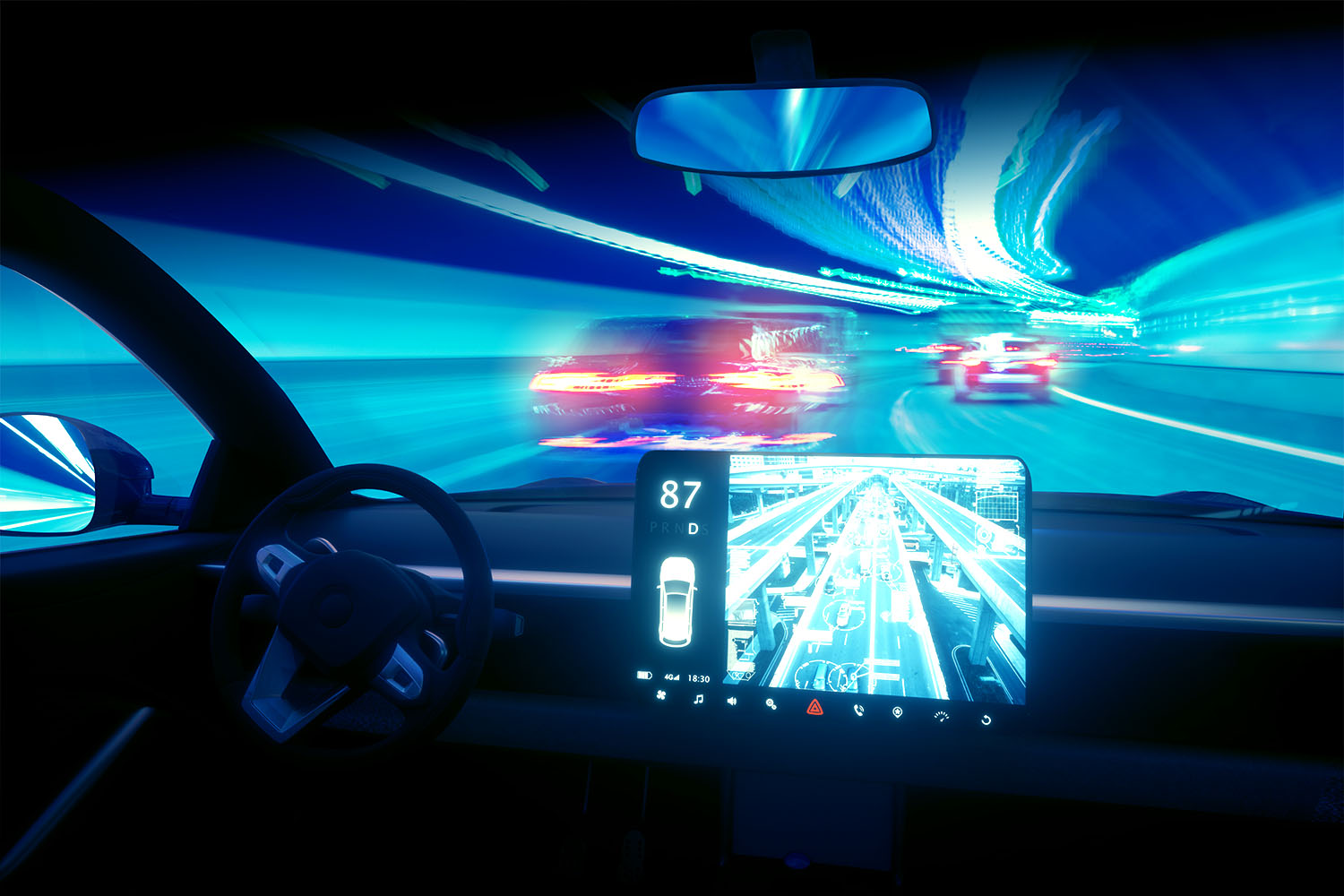 Northern Gas Networks tests hydrogen microgrid
Northern Gas Networks (NGN) has started work on testing how existing networks cope under 100% hydrogen by using MicroGrid, its new gas distribution test grid in Cumbria.
The £1.8 million MicroGrid has been purpose-built to replicate a typical UK distribution network, and is made up of approximately one kilometre of pipework with varying pressure tiers and diameters, which then links to three houses fitted with hydrogen boilers. The MicroGrid will be used by NGN to understand how gas distribution companies would operate existing networks when transporting hydrogen.
Operations will include purging, venting, repairs and maintenance, which will be used to test the validity of current procedures, as well as utilising gas flow and pressure modelling software. After nine months, NGN plans to produce a report detailing the operations and maintenance procedures that will need to be updated to facilitate the move to a hydrogen network.
The MicroGrid will form part of NGN's larger H21 programme, which is a suite of products aimed at proving that existing gas networks can be converted to transport 100% hydrogen.
BEIS to consider split auctions in the Capacity Market
Separate auctions for low-carbon generation may be required to be introduced into the Capacity Market to balance the need to decarbonise with the security of supply, according to the UK government. To that end, the Department for Business, Energy & Industrial Strategy (BEIS) has initiated a call to evidence to act as a pathway between its five-year and 10-year reviews of the Capacity Market. The document analyses how this mechanism could better function alongside wider net-zero ambitions and help alleviate an increasing number of challenges regarding supply security. It also addresses the challenges faced by long-build-time and low-carbon technology, such as pumped hydro-storage, in accessing the Capacity Market.
BEIS believes that a split auction could make low-carbon technologies more competitive, while avoiding any increase in the clearing prices for alternative forms of capacity. The government's proposition only applies to the four-year ahead auction (T-4), and comprises two possible designs: the introduction of numerous clearing prices into one auction, or a separate auction alongside the principal T-4 round.
Additionally, BEIS has suggested:
Increasing the scope of the "price taker threshold", that is, the maximum price at which a bidder can withdraw from an auction, so that it could act as a price cap.
Strengthening the penalty regime to address concerns raised in the five-year review regarding the inadequacy of non-delivery penalties to ensure that delivery during stress events is incentivised.
Introducing a declared later delivery year as a way of removing unintended barriers to entry for low-carbon technology.
The consultation also considers agreement lengths and whether BEIS' former policy of one-year terms, where possible and as set out in the five-year review, ought to be re-evaluated. BEIS recognises that multi-year agreements inspire confidence among investors in emerging low-carbon technologies, but also notes that such terms risk locking in high-carbon generation. Consequently, BEIS is exploring new eligibility criteria for these agreements, including an emissions limit.
CMA highlights need for a national EV strategy as it begins a motorway charging investigation
As a part of its investigation into the Electric Highway (EH), the Competition and Markets Authority (CMA) has identified a lack of competition at motorway service stations as a core concern in its electric vehicle (EV) market study.
The EH supplies 80% of all chargepoints at motorway service stations, excluding Tesla chargepoints. This paired with EH's exclusive arrangements lasting 10-15 years, which cover approximately two-thirds of motorway service stations, has caught the attention of the CMA. The UK competition regulator is concerned that EH makes it difficult for other charge point operators to compete.
The CMA concluded that some areas of the sector, such as private parking, shopping centre and workplace charge points, are showing solid growth. However, it considers the roll-out of on-street charging by local authorities to be too slow.
The CMA recommends that the government:
Supports local authorities in their efforts to speed up the roll-out of on-street charging by establishing a clear role for local authorities to manage the roll-out regionally and enabling them to fund the expertise needed for this to occur.
Establishes a public body to regulate the sector as it develops, which will ensure that charging is as easy as using petrol stations.
Attaches requirements to its £950 million Rapid Charging Fund to be used for grid upgrades at motorway service stations to create competition, so drivers have a choice of charging provider.
Sets out a decisive National Strategy for disseminating EV charging between now and 2030, when the ban on the sale of new petrol and diesel cars comes into force.
In addition, the CMA has set out four principles to make paying for EV charging as easy as conventional vehicles:
Working chargepoints should be simple to find, with up-to-date availability and working status information.
Charging should be simple and quick to pay for by not forcing consumers to sign up and ensuring that contactless is widely available.
There must a clear and standardised approach to EV charging costs.
Charging must be accessible to any type of EV.
SSEN to test data sharing solution with Project LEO
Scottish and Southern Electricity Networks (SSEN) is rolling out the Near-Real-time Data Access (NeRDA) tool, which is designed to facilitate an economical net-zero transition. First announced in April 2019, NeRDA moved to its second phase in May 2020, before receiving a nine-month extension in June, as it began flexibility market trials.
NeRDA is to have its first trial in Oxfordshire, where approximately 100 low-voltage monitors were installed earlier this year, as part of Project Local Energy Oxfordshire (LEO).
NeRDA is set to provide stakeholders and participants in Project LEO's upcoming trials with near real-time access to data. This would help to develop strategies for local plans, products and services wherever it is in operation. The near real-time data also isolates areas where flexibility may be used to encourage the uptake of low-carbon technologies like heat pumps or EVs or where network reinforcement is necessary.
SSEN's distribution system operator and innovation delivery manager, Colin Mathieson, stated that data sharing will play a "crucial role" in achieving net zero, with SSEN having made NeRDA data publicly available. Mathieson added: "As we decarbonise heat and transport and move towards low carbon technologies, knowing current demand on the electricity network will help in identifying new opportunities for low carbon technologies, flexibility, and reinforcement."
ScottishPower plans 35MW green hydrogen site in Firth area
ScottishPower has identified several sites in the Firth area which have the potential to host a 35MW electrolyser facility by 2024 as part of the North of Scotland Hydrogen Programme Distilleries Project feasibility study. The facility is expected to produce 14 tonnes of hydrogen per day by 2024, which would make it the UK's largest green hydrogen facility.
The study particularly emphasised the potential of Cromarty Firth, which already has a number of offshore wind development sites and an experienced supply chain. While the facility will initially be used to help decarbonise heating and the processes in making whiskey in the surrounding region, the programme could be further expanded to meet growing demand from across Scotland. The plans are backed by ScottishPower, Pale Blue Dot, Port of Cromarty Furth, and the drinks companies Glenmorangie and Diageo.
Barry Carruthers, hydrogen director at ScottisPower, said: "The North of Scotland Hydrogen Programme will see the Highlands become one of UK's largest green hydrogen facilities and we're looking forward to moving ahead with our partners, the Scottish government, Highland Council and all local stakeholders as we move into the next stages of the project."
SSE Renewables teams up with Siemens Gamesa for green hydrogen
SSE Renewables and Siemens Gamesa has signed a Memorandum of Understanding to explore producing and delivering green hydrogen through electrolysis at two onshore windfarms in Scotland and Ireland.
The partnership will aim to cover the full green-hydrogen value chain, from construction and supply chain management to operation and maintenance. Siemens Gamesa has already brought hydrogen production plant into operation where hydrogen is produced from an onshore wind project at the Brande Hydrogen pilot site in Denmark. It is hoped that this collaboration will allow for future developments of similar technologies at scale, and will prove the feasibility of green hydrogen production located within windfarms.
Jim Smith, Managing Director of SSE Renewables, said: "It makes perfect sense for SSE Renewables and Siemens Gamesa to come together to explore how we can use our experience and expertise to harness our fantastic wind resource to bring the green hydrogen revolution to Scotland and Ireland, and so help decarbonise the wider UK and European economies."