Energy and Utilities
The Energy Transition | Green energy target, Local Climate Bonds and Fusion Strategy
Published on 8th Oct 2021
This week, we look at Boris Johnson's target of 2035 for UK's power to come from exclusively clean sources, potential further rises to the Credit Assessment Price, the government's consultation on changes to the Contracts for Difference contract, and more.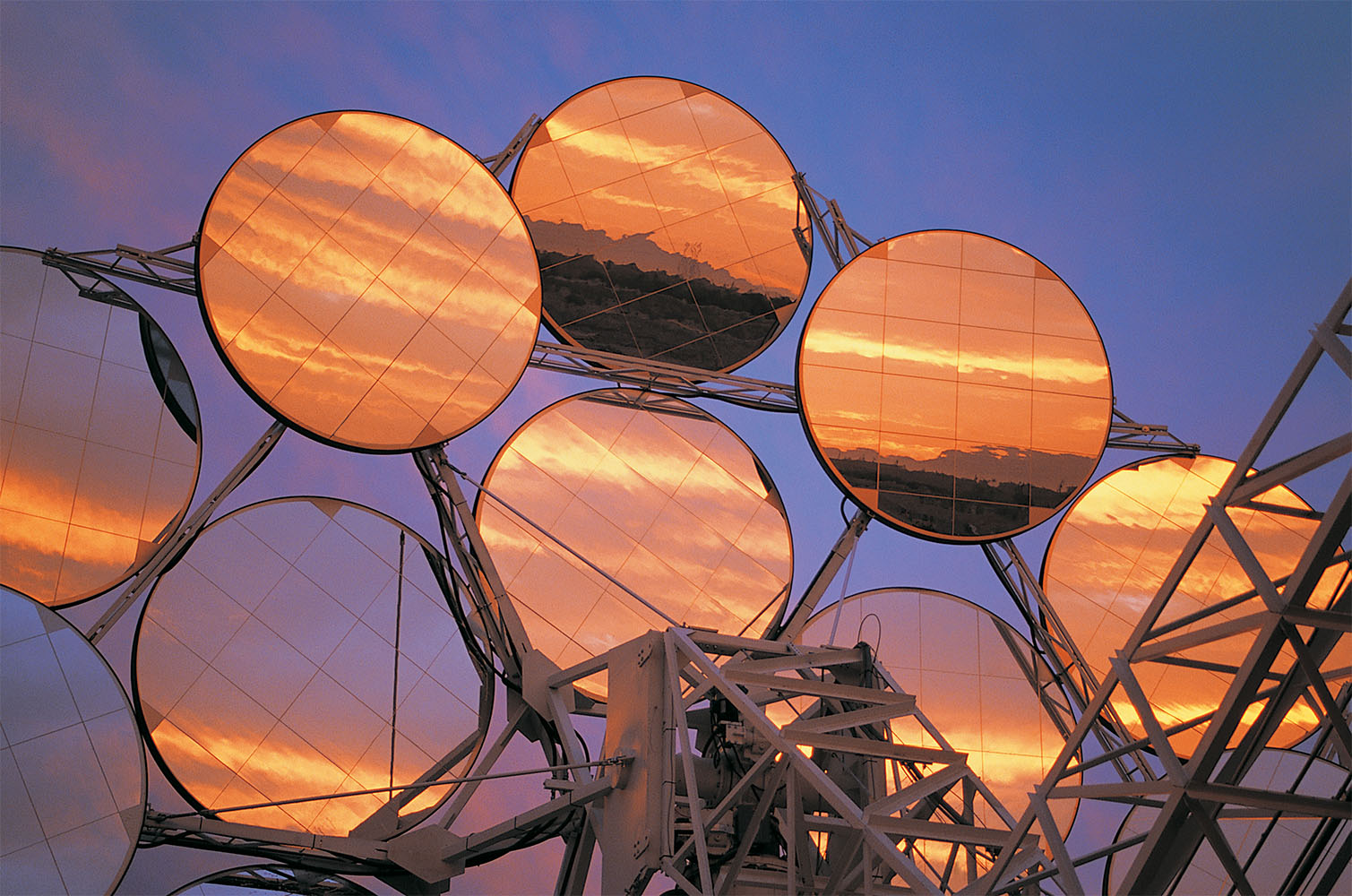 Boris Johnson sets target for exclusively clean sources of UK electricity by 2035
Prime Minister Boris Johnson has announced a commitment to decarbonise the UK's electricity system by 2035. This brings forward the government's target date for a fully decarbonised power system from 2050, as set out in the Energy White Paper. Coal power is already due to be phased out of Great Britain's energy system by October 2024, and the government has indicated that while gas generation continues to play a critical role in the electricity system, "the development of clean energy technologies means it will be used less frequently in the future". 
The Prime Minister said, "looking at the progress we're making in wind power - where we lead the world now in offshore wind - looking at what we can do with other renewable sources, carbon capture and storage with hydrogen potentially, we think that we can get to complete clean energy production by 2035."
This transition will assist the UK in reaching its decarbonisation goals, which include the target to cut carbon emissions by 78% by 2035. In addition, Mr Johnson has pointed out that "be[ing] reliant on our own, clean power generation" will protect consumers from reliance on a fluctuating hydrocarbons market; an objective punctuated by the soaring gas prices seen in recent weeks.
Elexon consults on a potential further rise to the Credit Assessment Price
Earlier this week, Elexon, the administrator and manager of the Balancing and Settlement Code (BSC), opened a consultation seeking views on a further record increase to the Credit Assessment Price (CAP).
The CAP is used to calculate the financial value of the energy indebtedness of a BSC party. Under the BSC arrangements, parties are required to lodge credit with Elexon to ensure efficient funds are available to cover their trading charges when payment is due; usually around 29 calendar days following the settlement day.
Since August 2021, three rises to the CAP have already been approved, with each rise bringing the CAP to a new all-time high. The latest rise lifted the CAP from £113/MWh to £137/MWh, from 5 October. The next, to take effect from 21 October, will raise the CAP to £184/MWh. Elexon now proposes to increase the CAP even further to £259/MWh.
The consultation has been prompted by a 'trigger event'; the absolute difference between the CAP and reference price being greater than the trigger level, which is currently set at +/- £18/MWh. An increase in market prices, caused by cooler temperatures and increased demand is driving up the reference price, and thereby triggering increases to the CAP.
The consultation is due to close on 12 October. If approved, the new CAP of £259/MWh will be implemented from 2 November.
Government consults on changes to Contracts for Difference Standard Terms and Conditions
The government has opened a consultation on changes to the Contracts for Difference (CfD) Standard Terms and Conditions ahead of Allocation Round 4, which is due to open in December 2021.
The proposed changes, put forward by the Department for Business, Energy & Industrial Strategy (BEIS), cover clarificatory and technical drafting amendments. BEIS suggests that the amendments will:
·         preserve the intention behind the contract by reflecting the UK's position following Brexit;
·         disapply the annual CfD strike price adjustment for changes to balancing system charges in respect of generators in Allocation Round 4 (subject to Ofgem's final decision on the matter); and
·         allow more time to generators who are awarded contracts in Allocation Round 4 to fulfil their Initial Conditions Precedent.
The consultation closes on 31 October 2021.
World's longest subsea electricity interconnector now in operation
The world's longest subsea electricity interconnector, North Sea Link, is now in operation. The €1.6 billion joint venture between National Grid and Norwegian system operator Statnett enables the UK and Norway to share renewable energy for the first time. The 450-mile cable, stretching from Blyth in the UK to Kvilldal in Norway, will have an initial capacity of 700MW which will gradually increase to 1400MW over a three-month period. National Grid operates four other interconnectors that run to Belgium, France and the Netherlands and by 2030, has indicated that 90% of electricity imported via its interconnectors will be from zero carbon sources.
Cordi O'Hara, President of National Grid Ventures, said: "This is an exciting day for National Grid and an important step as we look to diversify and decarbonise the UK's electricity supply. North Sea Link is a truly remarkable feat of engineering. We had to go through mountains, fjords and across the North Sea to make this happen. But as we look forward to COP26, North Sea Link is also a great example of two countries working together to maximise their renewable energy resources for mutual benefit. We are delighted to have been able to work together with our Norwegian partners Statnett to deliver a world record asset that will make a positive impact on the lives of citizens on both sides of the North Sea."
UK government publishes its Fusion Strategy
The UK is set to become the first country in the world to detail how it intends to legislate to ensure an effective and safe rollout of fusion energy. This was outlined in the Fusion Green Paper launched by Science Minister George Freeman. This consultation, which closes on 24 December 2021, has called for industry stakeholders and the public to have their say on fusion energy regulation. The proposed areas of regulation will cover occupational and public health and safety, environmental protection, planning consent, third party liabilities and security and safeguards for radioactive material.
The paper was published alongside the Fusion Strategy, with George Freeman stating:
"Fusion energy could be the ultimate power of the future – low carbon, safe and sustainable – and we want the UK to continue to lead the world as we work to unlock its potential and build back greener.
"By putting in place the crucial foundations we're setting out today, we will ensure the UK is uniquely placed to capitalise on this innovative and revolutionary energy source in the years ahead – helping to tackle climate change and reduce our dependence on unreliable fossil fuels at the same time."
First five UK councils to participate in Local Climate Bonds campaign
Five councils across England and Wales have announced their participation in the Local Climate Bond campaign, an initiative launched in July by the Green Finance Institute and Abundance Investment. The participating councils are Blaenau Gwent, Cotswold, Eastbourne, Islington and Lewes.
The initiative involves the issuance of Local Climate Bonds, which facilitate the raising of funds towards green projects in local communities. Local residents who invest can benefit from the low-risk and fixed return features of government-backed investments, whilst also contributing towards tackling climate change. The Bonds are designed to be accessible to the general public, with investments starting from as low as £5.
A pilot scheme launched in 2020 involved Warrington and West Berkshire councils and raised £2m for green projects such as solar panels, tree planting and habitat restoration. It is estimated that up to £3bn could be raised if all 343 local authorities in England issued Local Climate Bonds.
Dr Rhian-Mari Thomas OBE, Chief Executive, Green Finance Institute, said: "Many councils across the country have been driving forward ambitious plans to transition their public buildings, places and services to support a greener, cleaner future; it is exciting to see our first cohort formally committing to this innovative financial solution and we look forward to working with them, alongside Abundance Investment, to support net zero ambitions that will directly benefit their residents."
This news comes following the successful launch of the UK's first green gilts last month, which raised £10bn for net zero projects.
Pension schemes set net zero targets
Several pension funds have set out their interim ambitions to reduce financed emissions. This includes Transport for London's (TfL) £10.6bn pension fund, Avon's £4.5bn pension fund and Phoenix Group, which manages £250bn of investments. The TfL scheme has announced a 2045 net-zero strategy, which is supported by a pledge to reduce financed emissions by 55% by 2030. The fund's exclusion policy explicitly clamps down on coal, with the TFL fund trustees stating:
"Our objective is clear - to align the investment portfolio with industries, products, services and business models that are compatible with a sustainable planet, while securing stable and sustainable financial returns for members."
The Avon Pension Fund has furthered its own commitments to net-zero financed emissions by 2050, with pledges to decrease the absolute emissions of equity portfolios by 43% by 2025 and 69% by 2030. Shaun Stephenson, the Fund's investment panel chair said:
"It is imperative that we continuously review our progress and I look forward to the next milestone in 2022, [when] we'll be taking stock of how our strategy has delivered against its goals with a clear message that divestment remains an option where companies fall short of our expectations."
Phoenix Group, the UK's largest long-term savings and retirement firm, announced its own ambition to cut the emissions intensity of its entire investment portfolio by at least 50% by 2030.
The Work and Pensions Committee has also recently published a report on the opportunities presented by COP26 this November to improve pension stewardship. The report encouraged the UK government to "use this opportunity to make every endeavour to build an international consensus on the role of pension schemes […] in achieving the goals of the Paris Agreement."