Energy and Utilities
The Energy Transition | £54m for low carbon transport, WPD's new data portal, and decarbonising UK homes
Published on 26th Mar 2021
This week we look at government investment in emission-cutting trucks and hydrogen buses, WPD's launch of an industry first data portal, National Grid ESO joining the ENA, and more.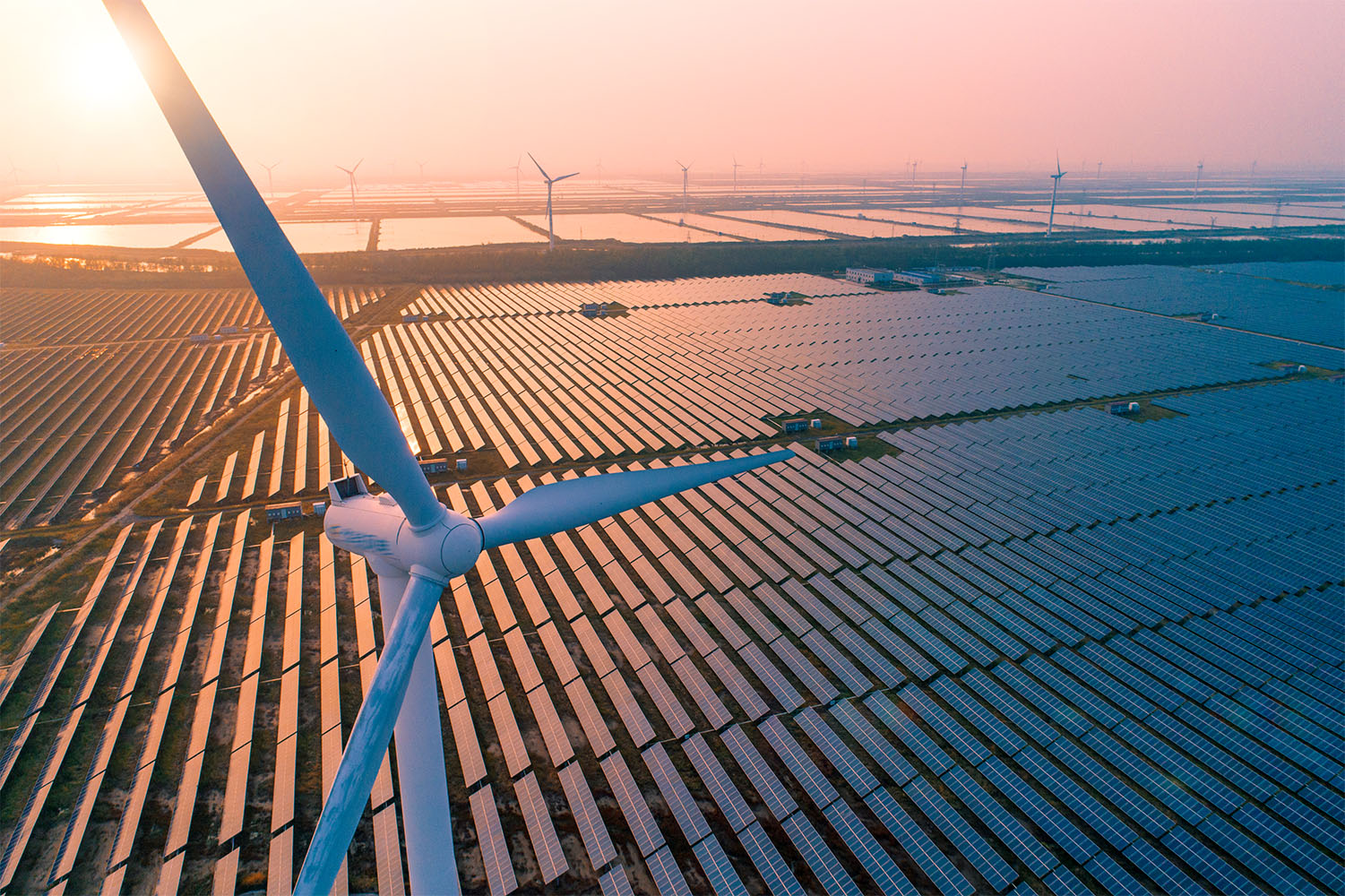 Government to invest £54 million in electric trucks and next-gen hydrogen buses
The UK government has announced plans to invest £54 million in three projects that will help drive energy and emissions saving technologies across a range of vehicles. The £54 million will be split between the following projects:
£31.9 million to develop electric propulsion systems for heavy goods vehicles in Cwmbran, Wales.
£11.3 million to adapt, develop and manufacture energy-saving technology from motorsport for use in cars and vans from a centre in Warwickshire.
£11.2 million to develop and manufacture low-cost hydrogen fuel cell technology for use in buses and the creation of a hydrogen centre for excellence in Ballymena, Northern Ireland.
It is anticipated that these projects will secure around 10,000 new jobs across the UK, and save 45 million tonnes of CO2 emissions. Kwasi Kwarteng, Secretary of State for Business, Energy and Industrial Strategy (BEIS), said the projects "will not only help accelerate the wider application of greener technology in lorries and buses, but will also help generate the high-skilled jobs to level up communities across the UK."
WPD claims industry first with launch of new data portal
Western Power Distribution (WPD) has launched the Energy Data Hub, which will allow a range of users to access WPD's data on energy consumption, generation, network loads and more. The data will be accessible by businesses, government, local stakeholders and customers. This marks the first time that a distribution network operator has made its data open to access through a centralised system.
The Hub will act as an online data catalogue allowing users to better understand their local and regional energy systems. WPD has said the data could help local authorities plan efficiently for low carbon infrastructure in areas with limited capacity. It is also hoped that the Hub will support energy technology innovators to develop solutions to the UK's energy challenges on the route to net zero.
National Grid ESO joins the ENA
National Grid Electricity System Operator (NG ESO) has become an official member of the Energy Networks Association (ENA) in order to accelerate progress towards net zero. This follows on from NG ESO becoming a legally separate business within the National Grid PLC group in April 2019. By becoming a member of the ENA, it is anticipated that NG ESO will take on additional roles and responsibilities within the energy sector.
Fintan Slye, Director of NG ESO, will join ENA's board effective immediately and has said that"[t]hrough working collaboratively with network owners and operators, and adopting a whole system view of the challenges that lie ahead, we can accelerate progress towards both a zero carbon electricity grid and the UK's net zero goal."
ElectraLink launches Distribution Connection and Use of System Agreement digitalisation
ElectraLink has announced the completion of its digitalisation of the Distribution Connection and Use of System Agreement (DCUSA) after seven months of development. The DCUSA is an energy market code over which ElectraLink administers change management, secretariat and administrative responsibility.
The 1,100-page digitalised DCUSA provides enhanced accessibility and navigation features when compared to the static version, and also provides additional search capabilities and internal cross-linking functionality. This will offer DCUSA parties a quicker, simpler route to find the clauses and requirements that impact their operations. Lee Steadman, ElectraLink's Director of Governance Services, said that "digitalising DCUSA introduces further efficiency into the energy market and supports cross-market efforts to enable innovation. We will soon announce more plans to position DCUSA as the network code responsible for GB's carbon neutral future".
While parties become accustomed to the digitalised DCUSA, ElectraLink has confirmed that it will continue to maintain the static version.
Ofgem reforms could see credit balances of around £1.4bn automatically refunded to customers
Ofgem is currently consulting on proposals to limit the amount of customer credit balances that suppliers can hold. This could result in as much as £1.4bn (or £65 per household on average) being returned to customers.
Currently, customers who pay by fixed direct debit pay the same amount each month based on their estimated consumption. This means that customers build up a credit surplus during summer months which is then drawn on during winter months, when their energy use is higher. While customers' credit balance should return to £0 each year on the anniversary of their first payments, Ofgem have found that as much as £1.4bn was held in surplus credit in 2018. The proposed auto-refund policy would see suppliers refund any credit balances above £0 each year on the anniversary of when they started their contract.
If confirmed, the proposal would be rolled out from 2022.
Government commits £560 million to decarbonise British housing
The government has committed to invest £560 million to fund upgrades to some of the least energy efficient and fuel-poor homes across England and Scotland. This commitment will form part of the government's plan to invest over £9bn into eradicating fuel poverty. The funding will consist of the £500 million Local Authority Delivery Fund, a component of the Green Homes Grant, with the remaining £62 million coming from a Social Housing Decarbonisation Fund Demonstrator.
The investment will fund decarbonisation solutions such as improving insulation and replacing gas boilers with low-carbon heat pumps. It is estimated that emissions from domestic building stock accounts for around 25% of the UK's emissions. Kwasi Kwarteng, Secretary of State for BEIS, said the investment would ensure "households across the country enjoy warmer homes that are cheaper to heat and emit fewer emissions – all while creating new work for local plumbers, builders and tradespeople". The £560 million investment is expected to cut more than 70,000 tonnes of carbon annually from UK emissions.
Electric vehicle developments - sweep up
OVO Energy is set to expand its current electric vehicle offering by launching OVO Drive. OVO have announced the appointment of Chris Russel, founder of Tonik Energy, as managing director.
GRIDSERVE, an owner and operator of critical infrastructure for sustainable energy production, has announced that it has taken a 25% stake in the Electric Highway. It is hoped that the Electric Highway will transform electric vehicle charging facilities on Britain's motorways and major roads.