Employment and pensions
Employment Law Coffee Break: Mini-budget, future reforms to UK employment law and our latest HR Pensions Spotlight
Published on 28th Sep 2022
Welcome to our latest Coffee Break in which we look at the latest legal and practical developments impacting UK employers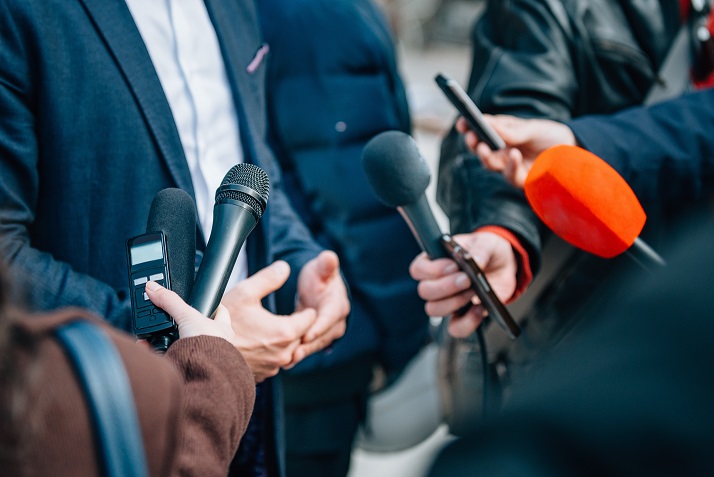 Mini-budget: what does it mean for employers?
On 23 September, Kwasi Kwateng, the Chancellor of the Exchequer, delivered what has been termed a "mini-budget" containing measures impacting employers and workers. These included confirmation that the government will reverse the 1.25 percentage point rise in National Insurance contributions (NICs) from 6 November 2022 and the new Health and Social Care Levy (which was expected to be introduced in April 2023) will also be cancelled. On a practical note, HMRC has confirmed that from 6 November, the temporary message employers were asked to include on payslips explaining the reason for the NICs should be removed and that HMRC will be directing employees to their employers to correct any overpaid NICs in the first instance. 
More immediately, employers and workers will naturally be concerned about the current economic outlook, with the Bank of England now stepping in to take action as it seeks to calm the markets. This week has seen more strikes announced in some sectors as the cost-of-living crisis bites. Following on from the reforms to strike law we saw in July, the government has announced that it plans to "set Minimum Service Levels… for transport, to ensure some services run during industrial action and unions cannot prevent the public making journeys that are essential for day-to-day life". Unions will also "be obliged to put employer pay offers to member vote. This requires defining the calling of a strike as a breakdown in negotiations, allowing employers to engage employees directly". These reforms are likely to meet resistance from unions who have this month brought legal action against the government relating to the July reforms. The Trades Union Congress (TUC) has also reported the UK government to the International Labour Organisation.   
Media attention remains focused on the measures set out in the "mini-budget" and whether these will deliver the economic growth the government is hoping to achieve while "making work pay and helping working families keep more of what they earn".  In the meantime, employers should keep a close eye on further promised reforms "to incentivise and support people into more and better paid work", with the government promising to set out further measures relating to, among other things, "flexible childcare and ensuring the immigration system supports growth in due course". 
The chancellor has announced that he will set out a medium-term Fiscal Plan on 23 November, which will set out further details of the government's fiscal rules and address debt levels, and which will be accompanied by an Office for Budget Responsibility (OBR) forecast. This will be followed by a Budget, accompanied by a further OBR forecast in spring 2023. There is  no detail on what measures we may see in these further announcements.  
While we wait for further announcements, alongside shoring up their own business, employers will need to consider carefully what financial and wellbeing support can be provided to staff who may find their work and personal lives impacted by the cost of living increases.
You can read more about other measures announced last week, including the axing of the recently introduced IR35 reforms, in these Insights produced by our colleagues across Osborne Clarke:
Future reforms to UK employment law 
In his mini-budget, the chancellor confirmed the government's desire to start "reduce burdens on business, improve growth, and restore the primacy of UK legislation" including proposals to "automatically sunset EU regulations by December 2023, requiring departments to review, replace or repeal retained EU law". 
The government's proposals in this respect are set out in a Retained EU Law (Revocation and Reform) Bill, which as drafted would see the automatic "sunset" of retained EU law on 31 December 2023 unless specific legislation is introduced to preserve it. Retained EU law is a category of domestic law created at the end of the transition period consisting of EU-derived legislation that was preserved in our domestic legal framework by the European Union (Withdrawal) Act 2018. The sunset may be extended for specified pieces of retained EU Law until 2026. 
Where retained EU law does remain in force after the sunset date, under the Bill it will be "assimilated in the domestic statute book" meaning that "the principle of the supremacy of EU law, general principles of EU law, and directly effective EU rights" will also end on 31 December 2023 as "there is no place for EU law concepts in our statute book" and "EU interpretive features" will no longer apply. Domestic courts will be provided "with greater discretion to depart from retained case law".  
As the government seeks to "reclaim the sovereignty of Parliament, and restore primacy to Acts of Parliament", the implications of this are significant; areas including the Transfer of Undertakings (Protection of Employment) Regulations (TUPE), working time, paid holidays, laws protecting fixed term and part-time workers and agency workers all being potentially affected. 
In its announcement regarding the Bill, the government stated its commitment "to deliver policies to stimulate business growth, innovation and job creation". We are still awaiting the outcome of a number of consultations, including that on non-compete provisions in employment contracts. While our laws on non-compete and other post-termination restrictions are not impacted by this Bill, this may be an area which the government under the new prime minister is also minded, time permitting, to push forward, as it seeks to "support the unique culture of innovation in the UK".  
September HR Pensions Spotlight: I have an employee who is a pension scheme trustee – should I have a policy on the right to paid time off?
Sections 58 and 59 of the Employment Rights Act 1996 require employers to allow employees reasonable, paid, time off during working hours to carry out pension scheme trustee duties and complete relevant training. "Reasonable" means reasonable in all the circumstances having regard, among other things, to the circumstances of the employer's business and the effect of the employee's absence on it.
Section 46 of the Act protects employees from being subjected to any detriment by their employer on grounds of performing pension scheme trustee functions. 
In this case, the claimant was given paid time off to carry out trustee duties and complete training. However, she complained that she had been subjected to detriment. Her arguments included that her line managers had failed to reduce her workload sufficiently or at all to take account of her trustee duties and had expected her to undertake some trustee work in her own time.
The claimant was an internal auditor. She was appointed as a trustee of her employer's pension scheme and also had a role on a pensions committee. Her line managers allocated time for her to attend meetings and training, along with some time to prepare for meetings. They later extended this to include some time to complete related work and to attend new trustee training. They also agreed time to complete the Pensions Regulator's trustee toolkit. 
The employment tribunal ruled that the claimant did not have any statutory or contractual right to a reduced workload to reflect her trustee duties. It also ruled that, given the seniority of the claimant's role, it was reasonable to expect her to carry out "some work, on occasions, outside standard daytime working hours" and that this could include pension trustee duties.
At first glance, the tribunal's decision suggests that the fact that employers must allow employees reasonable, paid, time off during working hours to carry out trustee duties and complete trustee training, does not mean that they have to agree to reduce that employee's workload. The position is not that simple though. In this case, the claimant's contract recognised that she might need to work additional hours, she was new to the trustee role and she did not ask for her workload to be reduced until several months after she was appointed (at which point her line managers considered changes). She could also ask to carry out audits which were shorter or less onerous.
To help to avoid questions, one option for employers is to put in place a written policy to provide clear guidance to line managers and new trustees on the employer's approach to paid time off during working hours. It might be helpful to agree this policy with the trustee board. Please contact Claire Rankin, or your usual Osborne Clarke contact, if you would like to discuss this.