Data-driven business models
Digital twins in the built environment
Published on 14th Jun 2022
Digital twins can offer powerful insights into the built environment, including ensuring optimised energy use or enabling visualisations of environmental data. The collaboration of a number of stakeholders will need a clear governance framework, including allocation of liability, ownership of intellectual property and arrangements about data sources, flows and access rights. Legal and regulatory compliance will need to be incorporated by design from the outset.
This is chapter 2.8 of Data-driven business models: The role of legal teams in delivering success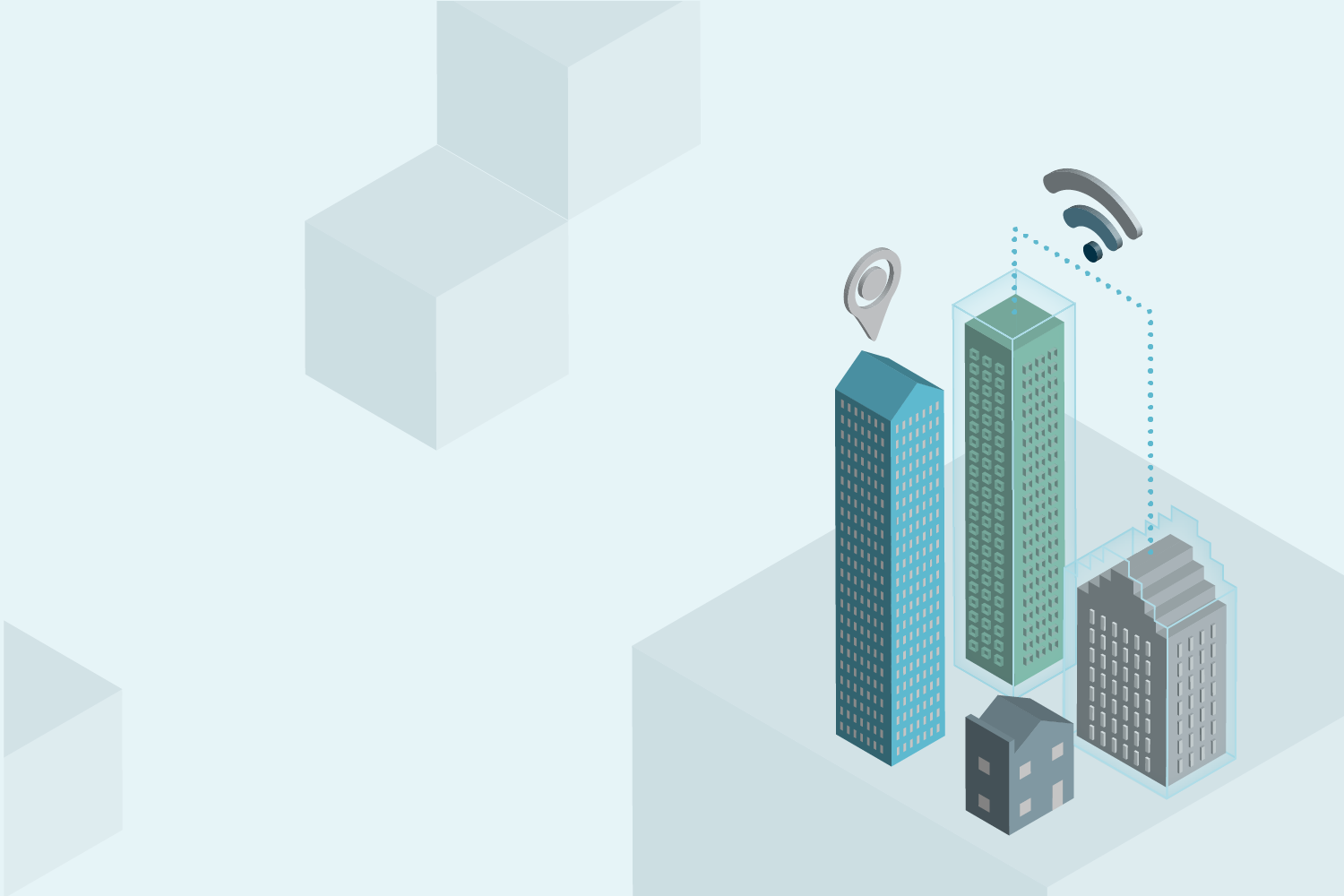 Key Takeaways
Clarity around data and intellectual property being put into the digital twin or being created by it is critical to the success of the collaboration. 
If the project involves public sector bodies, public procurement rules and State aid/subsidy rules may need to be considered.
Competition law compliance may shape data flows and feed into whether third parties are given access to the digital twin. 
Modelling physical assets and infrastructure
The digital twin concept 
A digital twin is a virtual model of something physical. The starting point is typically its physical shape, but any other aspect of the physical thing can be modelled into the digital version. Real-time data about any aspect of the asset can also be fed into the digital twin so that it becomes a synchronised virtual mirror of key aspects of the physical thing, its performance or its processes. 
Digital twins are an extension of the Internet of Things (IoT) technology that underpins many real estate solutions. For example, building automation systems can monitor and automatically adjust the settings for heat, ventilation or light within a building to ensure that it is operating efficiently and maintaining the desired parameters for temperature and air quality. 
Digital twins take the concept further by modelling a broader range of features, potentially with more complex analytics, to enable a more complete representation of the physical asset. As explained in Chapter 2.6, digital twins can be used to monitor actual operations, to optimise efficiency and performance, to flag future performance problems and to undertake analysis of different situations or scenarios without interrupting or disrupting the operation of the real assets. 
Ambitious projects 
Digital twins need not be limited to single buildings but can encompass a particular estate, a district of a town or city, a whole city or even a whole country. They are often part of 'smart city' initiatives. 
For example, Singapore is developing a digital twin of the whole city-state. "Virtual Singapore" offers a three-dimensional model of the physical city and a collaborative data platform for use by public, private, and research sectors. The UK has a hugely ambitious "National Digital Twin programme", initially set up by a partnership between the government and academia with extensive collaboration with private and public sector organisations. It is intended as "an ecosystem of connected digital twins to foster better outcomes from our built environment".  
Digital twins of the built environment can be used, for example, to monitor pollution and air quality but also to understand how wind and airflows through the city impact on pollution dispersion. A digital twin focused on traffic management might show the road network through the centre of a town and be integrated with the traffic management system to optimise traffic light phasing, or to redirect traffic away from a congested area following an accident. Sophisticated data analytics such as artificial intelligence (AI) can be integrated with digital twins, enhancing the insights that the digital twin can deliver, such as generating predictions and forecasts or spotting anomalies in the data.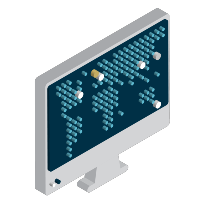 Data-driven business models
The role of legal teams in delivering success
Sustainability and decarbonisation objectives 
Digital twins can play a powerful role in delivering energy efficiency, decarbonisation and sustainability objectives. Osborne Clarke recently published research in partnership with Economist Impact seeking to identify "impactful, scalable and investable technologies to drive urban decarbonisation". As the report notes, digital twins can be used to plan efficiencies in a city space, to make construction more efficient, or to make buildings more sustainable and to reduce their energy consumption. 
It must not be overlooked that digital twins may themselves require significant processing capacity which in turn may consume significant energy. Analysis is needed of whether the environmental benefits that the digital twin can deliver outweigh the carbon footprint of the technology itself. But – particularly with the growth of green cloud services and renewable energy more generally (discussed in Chapter 2.11) – delivering a net benefit appears to be an achievable goal. 
Collaborative structures
The success of digital twins of the built environment is often driven by bringing a variety of different stakeholders into the arrangement. This is in contrast to digital twins created for industrial applications or which drive 'Asset as a Service' business models (discussed in Chapter 2.6), which may need commercial partnerships to build and deliver, but can be characterised as private, closed systems. Collaborative arrangements across a sector, by their nature, need to be more open – and regulation may also push in the direction of openness rather than exclusivity. 
Chapter 2.6 discussed the legal considerations around the development of digital twin systems in an industrial context. Many of the same considerations will apply to digital twins for the built environment. This chapter discusses the additional legal issues that flow from the wider collaboration that is usually needed for the broader and more complex alliance of stakeholders that are typically involved in a smart cities project or similar digital twins of the built environment. 
Co-operation frameworks 
Collaborative projects involving the investment of time, money, expertise and – given the digital context – data, require a contractual framework to set up the terms of governance of the partnership or alliance. In some situations, a self-standing corporate vehicle might be appropriate, in which case key terms will tend to be set out in a shareholders' agreement. Alternatively, the collaboration might be looser and less permanent, with contractual provisions governing the commercial partnership. 
Either way, it is important not to underestimate the time needed to negotiate and sign such an agreement. Our experience of digital collaborations is that reaching a consensus on the contractual framework is often at least as complex as building the technology itself. Consortium arrangements will typically deal with issues such as: 
The respective roles and obligations of the various parties;
Governance provisions for the project, including what it will or could be used for, oversight of the system, third party access provisions; 
Provisions for distribution of any revenues or profits from the project; 
The arrangements for the licensing of intellectual property into the project and ownership of any intellectual property resulting from the project;
Where data is to be shared, terms governing the use, storage or access rights in relation to the data, as well as ownership of and access to data generated by the project;
Arrangements for the day-to-day running of the project; 
Responsibility for issues such as cybersecurity, maintenance and upgrades to the digital twin system; 
The split of liability between the partners for any harm caused by reliance on the digital twin, or on data contributed; 
Provisions concerning any reserved decisions; 
Provisions dealing with the change of control of participants; and 
Terms for exit from the arrangement and for entry of new partners.
Standards and interoperability
The parties to a digital twin project will need to consider at the outset the question of standards and interoperability. Technical specifications will need to be clear and universally understood. Cybersecurity standards, data formats and integration issues are all crucial. 
These are not legal considerations. But operational issues around the architecture and specifications of the digital twin technology could readily become a source of disagreement, disruption or delay to the project. In order to avoid disputes, it would be sensible to consider and agree these issues up front, and include the agreed technical specifications in the framework agreement between the parties. Securing consensus to ensure interoperability and smooth data flows is a valuable investment of time and effort. 
Public sector involvement 
Where the collaboration involves public sector bodies and organisations, additional legal and regulatory considerations may come into play. Public bodies have many key roles in relation to the built environment both as decision-makers in areas such as planning, and through their responsibilities for running urban infrastructure and services. The public sector, moreover, may be the custodian of key data and data feeds that are needed, or would be desirable, to inform a digital twin of an urban area. Digital twins of the built environment may well, therefore, involve the participation of public sector bodies. 
Firstly, if goods or services are being provided to public entities, the parties will need to consider whether regulated public procurement regimes are triggered. These rules govern the processes by which public bodies decide who to contract with, with the objective of ensuring that public sector contracts are awarded in a way that is open, competitive and non-discriminatory. A public procurement regime applies across the EU, and very similar rules remain in force in the UK post-Brexit (pending wider reforms). The public procurement regime only applies where financial thresholds for particular types of contracts are met, but basic standards of transparency and impartiality apply for lower value contracts, so fixed procedures may still need to be followed. 
Secondly, if public funding or financial support in other forms is being put into the collaborative project, state subsidy rules may need to be considered, such as the EU State aid rules or the UK's public subsidy regime. Both regimes seek to ensure that a business does not gain an unfair competitive advantage from financial support from the public purse that is not available to its competitors.
Competition law issues
Collaboration within a particular sector may involve businesses that are competitors, or that are active in related markets – such as one operating at a different level in the same supply chain. Where this is the case, care must be taken that the competition rules are respected as regards the terms of the collaboration and in relation to the exchange of data. Additionally, enforcement authorities tend to be concerned that collaboration in one area could spill over into other, more contentious issues, resulting in cartel-like behaviour and harm to competition or consumers. 
Information flows – at the heart of many digital twin projects – can be considered a serious breach of competition if the information gives a business insight into another's competitive position or strategy and results in muted competition or even aligned behaviour between them. Each situation needs to be assessed on its facts but in some cases it may be necessary to restrict certain categories of data from being shared, or to implement data ringfencing provisions within the competing businesses so that the circulation of competitor data accessed via a digital twin is strictly limited and does not influence competitive strategy. 
This can be complex territory, but guidance from the enforcement authorities can help. In particular, there are useful developments where digital twins are being used to generate energy efficiencies, or as a delivery mechanism for net zero strategies. The EU and UK competition authorities are currently developing guidance for businesses in relation to the application of competition law to sustainability agreements. The aim is to offer clarity in the interpretation of competition law so that it does not create unnecessary complication or caution in environmental or sustainability-focused projects where the collaboration is not focused on the parameters of competition.
More generally, collaborative digital twins within an industry sector raise the possibility that they create an asymmetry of advantage for those who are part of the project over those who are not. Care is needed in such situations that the collaboration does not create market distortions which might amount to a competition infringement. This may mean that although a digital twin has been created by a limited group of stakeholders, others in the market need to be able to access the model, or its outputs, on fair, reasonable and non-discriminatory terms, to avoid distortions of competition. Any pricing strategy for access will also need to be reviewed for its impact on competition. 
Intellectual property, data and access 
Ensuring robust provisions around the contribution and licensing of existing intellectual property rights (IPRs), and the ownership of any rights created from the collaboration or from the use of the digital twin, will be fundamental to the success of a collaborative digital twin. Digital twins will generate a range of IPRs, from copyright in software, patents covering sensors and integration systems, to confidential information and database rights in the generated data. 
The consideration of IPRs will need to extend to the data being put into, and generated by, the digital twin. 
As regards the data being put into the digital twin, parties will need assurance, probably in the form of warranties, that each entity supplying data for the initiative has the right to do so, and does not infringe any third parties' rights by sharing the data. Agreement will need to be reached between the parties as to the level of warranties about the accuracy and completeness of the data. Liability for the data going into the digital twin, and for data generated by it, will also need to be considered. 
As regards the data and analysis flowing from the digital twin, rights in that data will need to be set out clearly, as well as the term of access to the data both for the parties to the agreement and any third parties. Data generated from digital twins has the potential to be very valuable for use in training AI systems. The machine-learning systems which typically underlie many AI systems are developed and honed by feeding them vast datasets. This includes the AI systems which will, in future, be integrated into the digital twins themselves. 
Where the digital twin involves the development of new software, or adaptation of existing software or AI systems, the parties will need to be clear about ownership of the IPRs in the finished software. Thought should also be given as to whether the software itself can be further commercialised beyond use for the digital twin. The technology underlying the digital twin might be very valuable – on the one hand, that value needs to be protected and preserved but, on the other, if it could be used for digital twins of other aspects or geographies of the built environment, then commercialising it could offer a material further revenue stream. 
It must not be overlooked that data used in or generated by digital twins may include personal data which may be subject to the EU or UK data protection regimes if it concerns an identifiable individual. This could include data from door access systems, information about electricity use in a domestic dwelling, images picked up by cameras monitoring particular areas, or even temperature changes created by the presence or absence of a person in a particular zone.
Compliance by design driving success
As with so many of the data-driven business models explored in this report, there are many different legal angles to be considered around collaborative digital twins for the built environment. Compliance needs to be designed into the project from the outset, with an early injection of legal advice. This will ensure that the project is not hampered by late consideration of regulatory issues and having to retrofit compliance into the arrangements, potentially causing delay and costs that could have been avoided. 
Data-Driven Business Models: The role of legal teams in delivering success
Explore the full report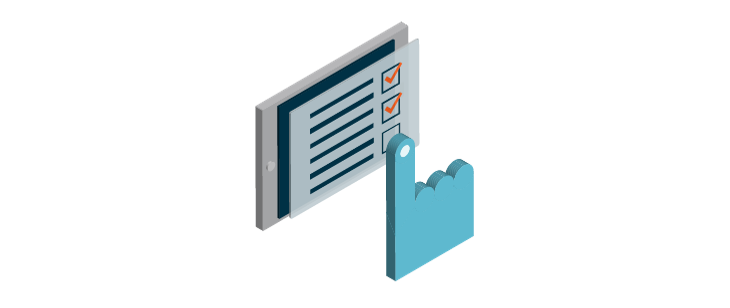 Expand