Real Estate and Infrastructure
Developers should pay unsafe cladding costs, says UK government
Published on 17th Jan 2022
Housing secretary's intervention puts focus on the financial responsibility of property builders and building remediation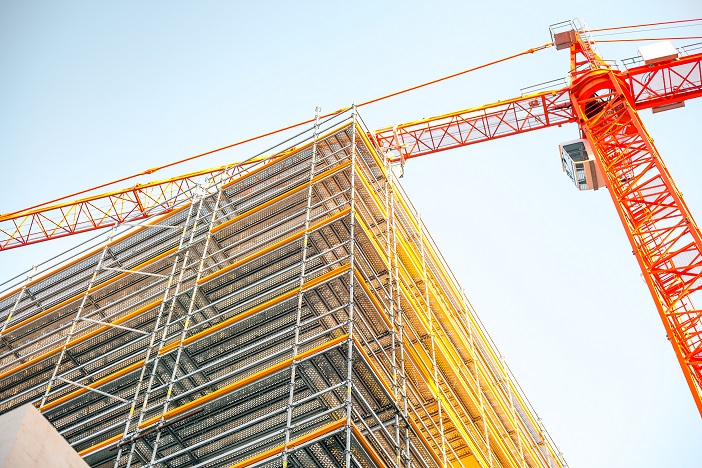 Michael Gove, the secretary of state for levelling up, housing and communities , has announced a commitment to make companies involved in unsafe cladding pay for its replacement. 
The government's  position is clear: agree to a financial a contributions scheme or, in the secretary of state's words, consideration will be given to "restricting access to government funding and future procurements, the use of planning powers, the pursuit of companies through the courts [and] the imposition of a solution in law if needs be."
Michael Gove's recent open letter invites the sector to work with his department to agree a settlement to replace the previously introduced loan scheme for leaseholders in medium-rise flats, which will now be scrapped. 
What will be required?
Companies are asked to agree to:
Make financial contributions to a dedicated fund to cover the full outstanding cost to remedi-ate unsafe cladding on 11-18 metre buildings, a much wider coverage than the in-scope buildings under the Building Safety Bill, which are above 18 metres. The outstanding cost is currently estimated to be £4 billion.
Fund and undertake all necessary remediation of buildings over 11 metres that they have played a role in developing.
Provide comprehensive information on all buildings over 11 metres which have safety defects and which they have played a part in constructing in the last 30 years. 
The four-point plan 
The government has also published its four-point plan to reset their approach on building remediation provides for:
Opening up the next phase of the Building Safety Fund to drive forward taking dangerous cladding off high-rise buildings, prioritising the government's £5.1 billion funding on the highest risk.
Those at fault will be held properly to account: a new team is being established to pursue and expose companies at fault, making them fix the buildings they built and face commercial consequences if they refuse.
Restoring common sense to building assessments: indemnifying building assessors from being sued; and withdrawing the old, misinterpreted government advice that prompted too many buildings being declared as unsafe; and.
New protections for leaseholders living in their own flats: with no bills for fixing unsafe clad-ding and new statutory protections for leaseholders within the Building Safety Bill.
What's next?
The housing secretary has written to developers to convene a meeting and report back before the House of Commons rises for the Easter recess with a fully funded plan of action including remediating unsafe cladding on 11-18m buildings.
Should industry not come to the table and agree to a solution, the government is likely to impose one.
The government has said that it will only decide which companies are within the scope of the tax following the discussions with industry; however, it expects the tax to cover all firms with annual profits from housebuilding that surpass £10 million.
The government will also work with MPs and peers to consider further amendments to the Bill to enshrine protections for leaseholders in law and will continue to work across government to ensure leaseholders are protected from forfeiture and eviction due to historic fire-safety costs. 
OC comment
The government is keen to avoid leaseholders footing the bill for unsafe cladding and wants to supplement the proposed protections in the Building Safety Bill with some more direct action. The stance reflects a general movement towards expanding the scope of obligations on those with an interest in multi-residential buildings. 
Much more information will be required about buildings that companies were involved in, if they are to challenge any requirement for contributions (on top of the developer levy) and any restrictions on bidding for new developments. 
While some companies may have had an interest, they may not be responsible for financial contributions. We expect "interest" to be interpreted broadly, and larger companies may be the easier target.
Legal action against developers would have very uncertain outcomes – with most cases in which the liability is clear having already been settled. Most house builders are not reliant on public procurement for work, so that may not sway them, while it is entirely unclear what "planning powers" the government would be proposing to use against them. Indeed, turning down proposed development schemes would seem potentially counter-productive given the simultaneous need to tackle the housing crisis.
It is possible that the government will find it easier to increase the developer tax rather than try to target individual companies for contributions.
Notable also is the requirement to look back 30 years rather than the 15 year timeline that would reflect the proposed extended limitation period for defective premises claims.
Contained within the "common sense"' building assessments, there appears to be a move to ensure that not  all wall systems will need to be checked for fire safety. The intention is to limit the use of external wall system (EWS) requirements on buildings unless there is evidence of a likely risk. Although EWS reports will continue to be driven by insurers and mortgagers, this is welcome in a situation where there use has all too often been blanket rather than targeted.
Building safety is a fast-moving area and politically highly sensitive, we can therefore anticipate several changes and further announcements in the run up the Building Safety Bill becoming law next year.