Employment and pensions
Covid-19: Pensions developments tracker | 18 June 2020 – 9 July 2020
Published on 13th Jul 2020
This tracker is a summary of the legal and regulatory developments arising out of the Covid-19 pandemic that will be of interest to the trustees and employers of occupational pension schemes. The tracker will be updated on a regular basis throughout the Covid-19 pandemic. This version relates to developments between 18 June and 9 July 2020.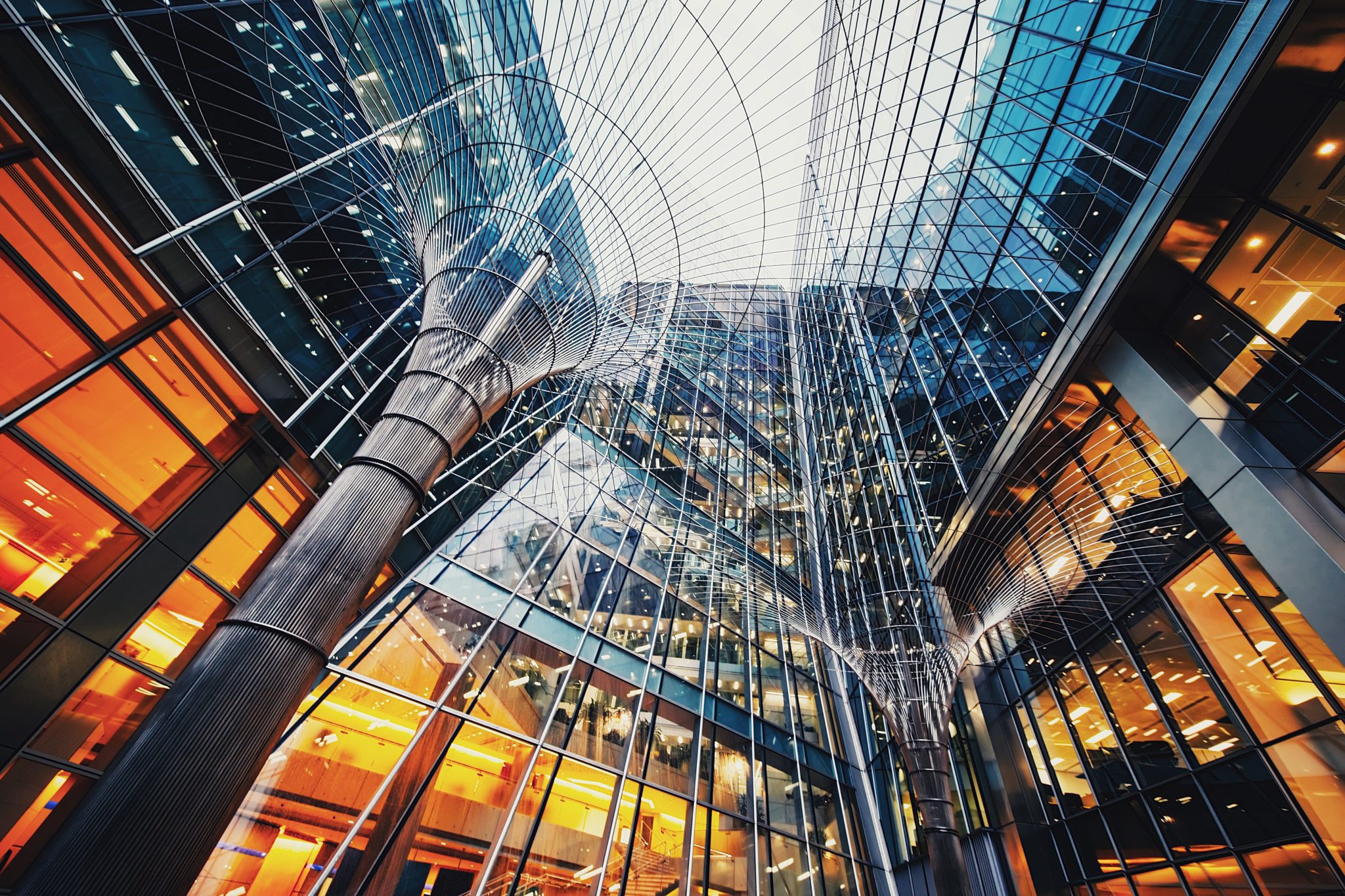 How to use the tracker: The tracker is divided into different subjects. The column on the left hand side of the table shows whether the development applies to defined benefit schemes (DB), defined contribution schemes (DC) or both (All). You can access the insights, guidance and other documents that are named in orange by clicking on them.
If you would like advice on any of the points raised in this tracker, please get in touch with your usual Osborne Clarke contact, Jonathan Hazlett (Head of Pensions) or Jennifer Alldridge (Senior Knowledge Lawyer).
Covid-19 related schemes, legislation and business insights
Schemes
All
Summer economic statement

On 8 July 2020, the Chancellor of the Exchequer, Rishi Sunak, announced a series of measures designed to support businesses and jobs as the UK recovers from the Covid-19 pandemic. These include:
A 'job retention bonus' to encourage UK employers to retain workers who have been furloughed under the Coronavirus job retention scheme. This will be a one-off payment to employers of £1,000 for every furloughed employee with earnings above a threshold who remains continuously employed through to the end of January 2021. Payments will be made from February 2021 and further detail will be announced later this month.
A new Kickstart Scheme. A "£2 billion fund to create hundreds of thousands of high quality 6-month work placements aimed at those aged 16-24 who are on Universal Credit and are deemed to be at risk of long-term unemployment". The funding for each job will cover "100% of the National Minimum Wage for 25 hours a week, plus the associated employer National Insurance contributions and employer minimum automatic enrolment contributions". Employers who meet the conditions can apply from August, with the first Kickstarters starting work this autumn.
One-off payments for employers who offer traineeships and apprenticeships.
Measures to support the hospitality sector.
Measures to support the housebuilding, green homes and infrastructure sectors.

We discuss the chancellor's statement in more detail in our employment and corporate tax Insights.

All

Coronavirus job retention scheme

On 25 June 2020, the chancellor of the exchequer made a third Treasury Direction in relation to the Coronavirus job retention scheme (CJRS). The new direction reflects the extension of the CJRS to 31 October 2020 and the changes to the scheme from 1 July. Employers might like to read our Insight, which considers important changes made by the direction and key action points.

HMRC has published a new guidance note 'Pay CJRS grants back', explaining how to pay back any overclaimed payments. Information about overclaimed payments has also been added to other guidance notes, for example, the step by step guide for employers and claim for wages through the CJRS.

HMRC has also updated other CJRS guidance notes and templates. You can access these from this webpage, and see how they have been updated by clicking on the 'See all updates' link at the top of each document.
Legislation
All

Corporate Insolvency and Governance Act 2020 receives royal assent

On 26 June 2020, the Corporate Insolvency and Governance Act 2020 came into force. For pension schemes, the key point to note is that the Act introduces new moratorium and restructuring options, together with temporary easements around winding up petitions and wrongful trading, which could adversely affect the position of the pension scheme as creditor.

Companies House guidance on how the Act affects filings can be found here.

All

Coronavirus regulations

New regulations have been passed to relax many of the lockdown restrictions. Special regulations have been passed in relation to Leicester, to address the localised flare-up there.
Business insights
All

Insights, webinars and briefings

Employers might like to look at our wide range of business insights and webinars on wider legal issues relating to the Covid-19 pandemic. These relate to areas such people and workforces, contracts (including force majeure and material adverse change events), corporate, real estate, dispute resolution (including impact on courts and tribunals), finance and funding, insolvency, competition and state aid, and regulation and compliance. You can also sign up for our regular Covid-19 legal briefing.

Employer clients might also like to ask for a copy of our employment team's brochure setting out fixed fee options for helping with planning a move to a rotating office working schedule or an entire shift to remote working.
Regulatory and industry bodies
The Pensions Regulator – Guidance for employers
The Pensions Regulator – Guidance for trustees
The Pensions Regulator – Guidance for providers
| | |
| --- | --- |
| All | There are no new developments. |
The Pensions Regulator – Other
All

TPR blog - paying benefits is not just admin

On 23 June 2020, TPR published a blog post highlighting its work with, and the vital work by, administrators during the Covid-19 pandemic and confirming the importance of administration and what trustees should do to support their administrators.

All

Corporate plan and update on supervision activities

On 2 July 2020, TPR added the latest information on its supervision activities to its update about its activities during the Covid-19 pandemic.TPR also removed the reference to its corporate plan 2020-21 being delayed, because this was published on 29 June 2020, with adjustments for Covid-19.
The Pension Protection Fund
All

Help with paying levy invoices

On 7 July 2020, the PPF confirmed the options that are open to employers who are struggling to pay their levy invoice due to the impact of the Covid-19 pandemic.
The Pensions Ombudsman
All

Complaints warning

In answer to questions from the Work and Pensions Committee on 8 July 2020, the Pensions Ombudsman warned of an increase in complaints due to the Covid-19 pandemic, for example in relation to pension scams and ill health pensions.

Trustees might like to review warnings and processes in these two areas with their scheme administrators and make sure they are following TPR's guidance in relation to transfers and can still efficiently process applications for payment of an ill health pension.
The Department for Work and Pensions
All

The DWP and TPR's response to Covid-19

On 22 June 2020, the Work and Pensions Committee published a report on the DWP and TPR's response to the Covid-19 pandemic. The report considers the impact of the pandemic on automatic enrolment, DB schemes, DC schemes, and pension scams and transfers. It noted the work that has been done and made a number of recommendations.
The Financial Conduct Authority
All

The role of investment managers in the post Covid-19 recovery

The FCA has published a speech, delivered by its interim chief executive, on the role of investment managers in the post Covid-19 recovery.
HMRC
All

Temporary changes to pensions processes

On 25 June 2020, HMRC published pension schemes newsletter 121, containing an update on temporary changes to pension processes as a result of the Covid-19 pandemic.
Money & Pensions Service
All

New online tool

On 1 July 2020, the Money & Pensions Service launched a new online tool to help people whose finances have been affected by the Covid-19 pandemic. Employers and trustees might like to signpost employees and members to this tool.
Pensions Administration Standards Association and the Pensions and Lifetime Savings Association
| | |
| --- | --- |
| All | There are no new developments. |
The Information Commissioner's Office
| | |
| --- | --- |
| All | There are no new developments. |
The Pensions Advisory Service (TPAS)
| | |
| --- | --- |
| All | There are no new developments. |