Our focus
---
Increased legislation, growing globalisation and fierce competition are creating challenging market conditions. As leading advisers to governments and trade associations, we know exactly how to deal with issues faced by businesses providing workforce solutions across the world. Whether you're looking to buy or sell a business, for a global MSP arrangement, to keep and incentivise your top performers, safe management of co-employment and tax risk, or tackle a class action for equal pay, our team will deliver the right solution.
Our expertise and services cover any business involved in the supply of people-based resourcing solutions – not just traditional recruitment and staffing agencies.
Find out more about our international workforce solutions services>
Legislation both in the UK (such as IR35) and internationally regulating the supply, use, and payment of the contingent workers applies to a range of business models. All are affected by legislation aimed at regulating the use of work seekers, agency workers and self-employed contractors.
In recent years, we have completed more deals in the staffing and recruitment sector than any other UK law firm and know exactly how to help grow overseas operations in a way that protects our clients' core commercial interests. That doesn't just include the leading generalists, but also the niche suppliers in professional, IT, oil and gas, care and construction, as well as jobsites, work exchanges and digital recruiters.
Experience
---
Dartmouth Partners
Advised Dartmouth Partners on Literacy Capital investment round, read more.
Trust Tech Inc
Advised on commercial, regulatory and compliance issues relating to the £17m acquisition of the UK-based recruitment and training solutions provider MTrec Limited, Trust Tech's first significant acquisition outside Japan.
Phaidon International
Advised on its £18m investment from Muzinich & Co.
IT consultancy
Advised on the sale of a UK-based IT consultancy and staffing business to a New York-based consulting firm.
Rethink Group
Advised on the acquisition of digital recruitment agency Digital Gurus in a mixed cash and equity deal.
Rethink Group
Advised Rethink Group, the recruitment and talent management specialist, on an investment from the Business Growth Fund, and the acquisition of talent management company Consort Group.
MBO Partners
Advised this market-leading back-office technology provider to self-employed individuals on the first of a series of international joint ventures.
Tribal Group
Advised on the disposal of the advertising and e-solutions business of Tribal Resourcing to TMP Worldwide.
Geometric
Advised leading Indian engineering company Geometric Global on the acquisition of German technical recruitment company 3 Cap Technologies.
Allgeier
Advised on the acquisition of IT staffing company tecops personal GmbH by leading German IT company Allgeier.
Allegis
Advised on six global MSP and RPO deals.
Allegis
Advised on the acquisition of UK IT recruitment specialist Aston Carter.
TAC/Advantage Technical Resourcing
Advised on the purchase of Technology Project Services Limited from SGS Holding UK Ltd for over £7m.
Tribal Group
Advised on the disposal of the advertising and e-solutions business of Tribal to TMP Worldwide.
Morson Wynnwith
Advised on a joint venture and acquisition from the administrators of the business of Wynnwith. Winner of Recruitment International's "Most Transformational Deal of the Year 2010".
Jobsite
Advised on its sale to Associated Newspapers Ltd, part of the DMGT group, for c.£36m.
Manpower/Elan
Advised on a five-year outsourcing deal with BT. The deal, which was the largest of its type in Europe at the time, involved the transfer of the management of several thousand contract and temporary personnel worldwide.
Harvey Nash Group
Advised on €€54m transfer of technology development business units within Alcatel Lucent and redeployment of staff across Europe, and on €€45m transfer of "Fixclas" technology development business units within Alcatel Lucent.
Hat Pin
Acted on the acquisition/reverse takeover under the AIM rules of Saxton Bampfylde Hever.
Heidrick & Struggles
Advised on the acquisition of SHP Associates.
Diagonal
Advised on the £50.2m takeover by Morse plc.
Ciklum Holding
Advised on a significant investment by Horizon Capital in Ciklum Holding. Advice also included tax, incentives and employment.
Ambition 24 Hours
Advised on acquisition of nursing staffing businesses of Pinnacle plc for £2.75m.
Allegis
Advised on the acquisition of international IT recruitment specialist Aston Carter (industry advice in Europe and Asia). 
Swift
Advised on the sale of leading oil and gas staffing company Swift to US private equity company Wellspring (2013).
StaffGroup
Advised on the sale of StaffGroup, an international IT and energy recruitment company, to Cordant.
CDI AndersElite Limited
Advised CDI AndersElite, the UK subsidiary of US-listed CDI Corp, on the acquisition of London-based recruitment business Ship Shape Resources.
Empresaria Group
Advised Empresaria, an international specialist staffing group, on the £3.3m accelerated bookbuild used to part finance the acquisition of US healthcare recruiter PS.
Co Company
Advised the shareholders of London-based advisory boutique Co Company on its successful sale to Nasdaq - listed executive search and consulting firm Heidrick & Struggles.
Zaquensis Personalservice
Advised this German staffing firm with over 55 service centres and 4500 employees on its sale to Belgium-based Accent Group.
5
Fact #4
We advise some of the largest Indian companies on European and global legal issues
Workforce Solutions
Insights
---
The new IR35 regime is in force from 6 April 2021 bringing substantial new risk for staffing companies, consultancies and end hirers of Personal Service Companies (PSCs).

On 9 March Osborne Clarke hosted, in association with Paul Pincus of New York law firm Ortoli Rosenstadt, a webinar looking at M&A trends in the US and UK in…

Important changes to the new IR35 regime were announced in the Budget (3 March 2021). These include correction of an error in the 2020 Finance Act that affected users of…
View all insights
Connect with one of our experts
---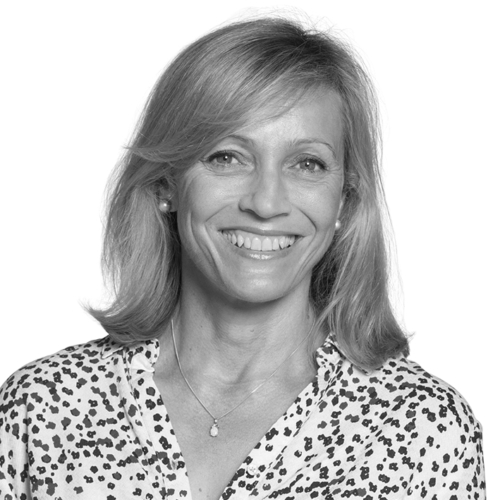 Find your local Workforce Solutions experts