Osborne Clarke is celebrating stellar results today following a successful evening at The Legal Business Awards, which saw UK Managing Partner Ray Berg take home the prize for Management Partner of the Year.
Having been highly commended in the same category at the Legal Business Awards in 2021, Ray stood out to the judges this year for his strong market profile, outstanding strategic thinking and for having superb communications skills to support staff and clients in driving the business forward.
"The entire team was rooting for Ray to win this award, and we couldn't be happier for him. His dedication has been instrumental in helping to substantially grow our business in both size and scope, while keeping the same drive to improving our culture that values input from all voices, treating each other with kindness and generally being an enjoyable and stimulating place to work," said Peter Clough, Senior Partner at Osborne Clarke.
Down-to-earth and authentic, Ray's outstanding market profile is driven by his unwavering commitment to diversity and inclusion. In addition to this award, he was recognised in The Lawyer's Hot 100 list in 2022 as a Management Today "Agent for Change" and an OUTStanding HERoes Top 40 Advocate Executive. He's also a Social Mobility Business Partnership trustee, 30% Club member and supports Bristol's SteppingUp Programme encouraging BAME progression into senior leadership.
Osborne Clarke was recently recognised as UK Law Firm of the Year by Law.com International at the British Legal Awards in 2021 and won award for best Diversity and Inclusion at the Business Leader South West Awards.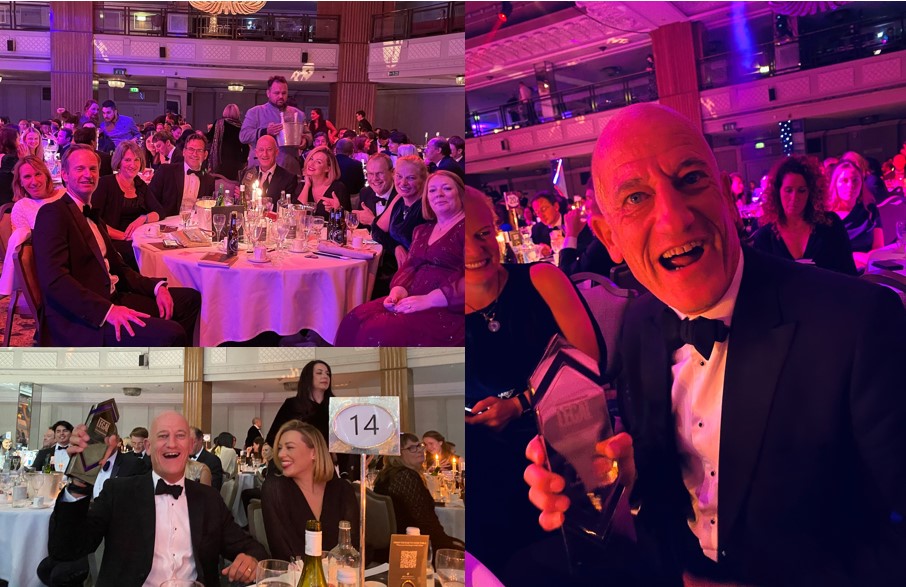 Image: Ray Berg celebrating his Management Partner of the Year Award with colleagues at the Legal Business Awards. 2022.
Corporate communications and press contacts
---
Connect with one of our experts