International legal practice Osborne Clarke is hoping to persuade a notorious animated villain to give up his life of crime.
The firm, which has over 500 people at its offices at Bristol's Temple Quay, is sponsoring a Feathers McGraw sculpture, star of Nick Park's Academy Award-winning film,"The Wrong Trousers."
The sculpture will be situated at the Clifton Suspension Bridge as part of the Gromit Unleashed 2 public arts trail, organised by Wallace & Gromit's Grand Appeal, the Bristol Children's Hospital Charity, raising money to support sick children and babies at the hospital.
The Feathers McGraw sculpture has been designed by Bristol artists Aimee and Josh Williams and is titled "Light As A Feather."
"It may seem strange for a law firm to be sponsoring a statue of an infamous criminal, but this is for an excellent cause and will raise much needed money for Bristol Children's Hospital," says Peter Clough, head of the Bristol office of Osborne Clarke.
"Though as a firm we are focused firmly on technology and the future, the iconic choice of location has a real relevance to our business and its deep roots in Bristol, as Osborne Clarke was involved in advising Isambard Kingdom Brunel on the construction of the suspension bridge."
The Gromit Unleashed 2 trail runs from 2nd July to 2nd September and is followed by an exhibition in September at The Mall at Cribbs Causeway, and an auction of the sculptures on 3rd October.
Osborne Clarke is also supporting the Gromit Unleashed 2 Schools Programme, which offers schools the opportunity to join in with the trail by creating a design for their very own small Feathers McGraw sculpture, by purchasing two sculptures for the Merchants' Academy and Perry Court primary schools. The sculptures are currently on display in a special schools' exhibition at the Gromit Unleashed shop at The Mall at Cribbs Causeway.
Pictured from left to right: Head of Osborne Clarke's Bristol office Peter Clough, Bridgemaster Trish Johnson and Laura Hilton, Visitor Services Manager at the Clifton Suspension Bridge.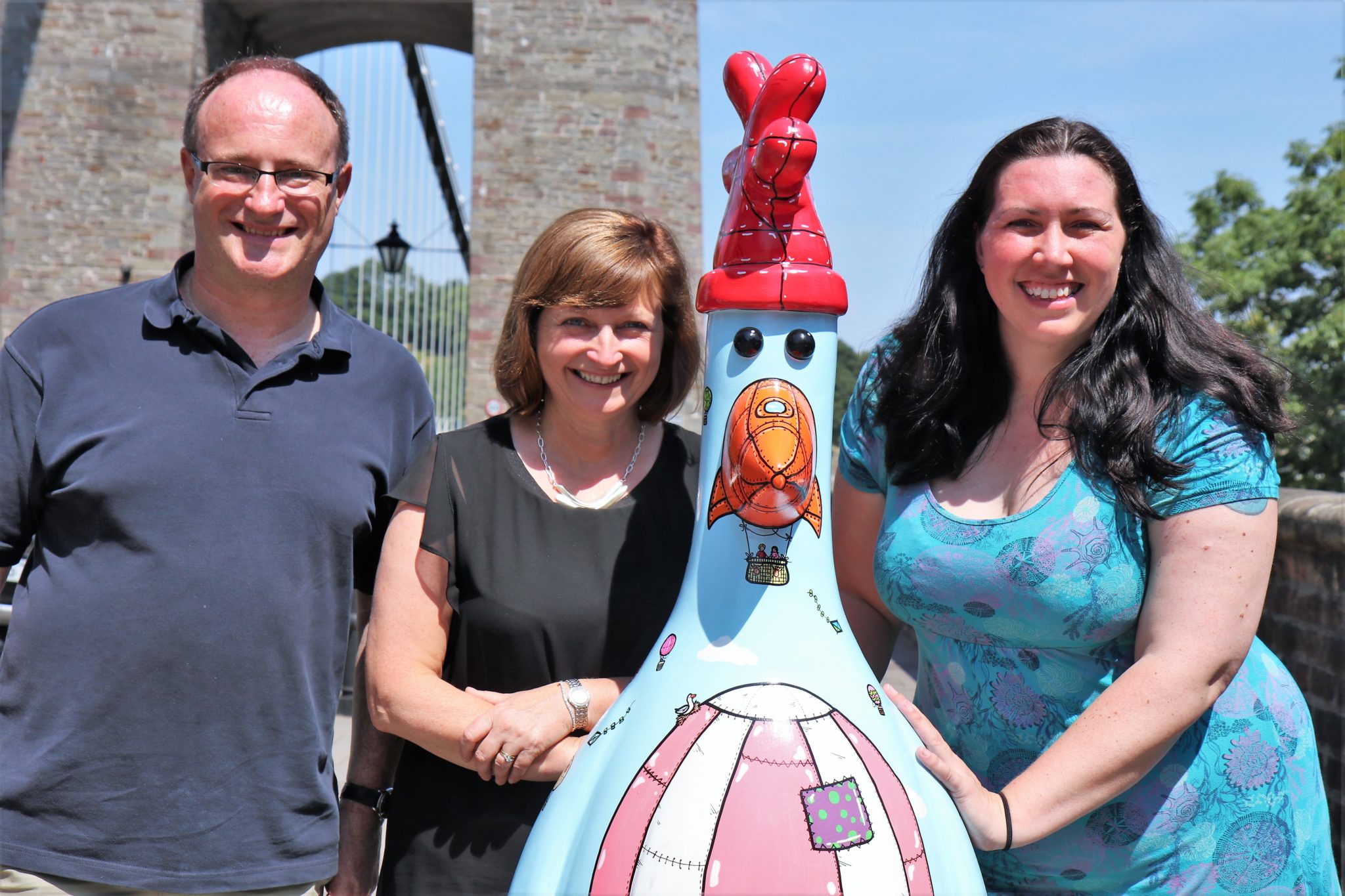 Photo taken by Harsha Parmar.
Corporate communications and press contacts
---
Connect with one of our experts